Lyndonville lights up 61 trees for holidays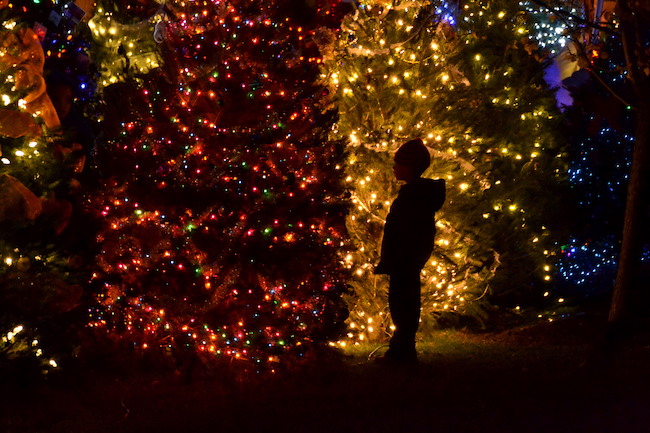 Photos by Tom Rivers
LYNDONVILLE – A boy looks at some of the Christmas trees that were lighted this evening in Lyndonville. There are 61 trees decorated by community residents and organizations.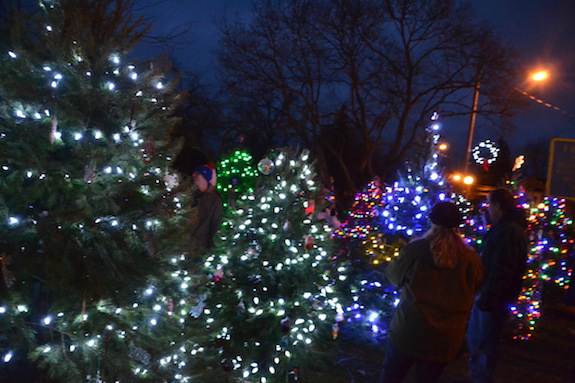 This is the fourth year Lyndonville has displayed the decorated trees at Veterans Park. There were 26 trees in 2013 followed by 43 in 2014 and 54 last year.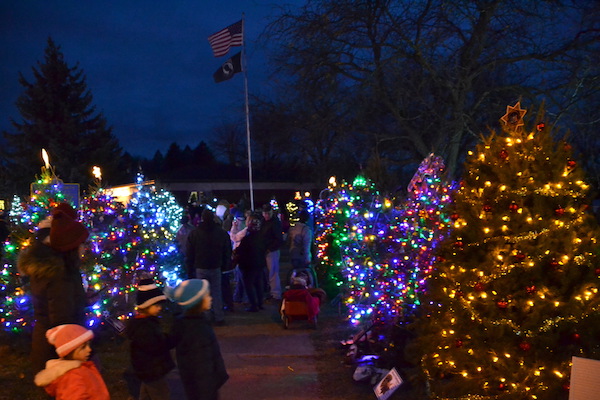 Local organizations, businesses and residents pay $30 to sponsor a tree, and then they have to decorate it.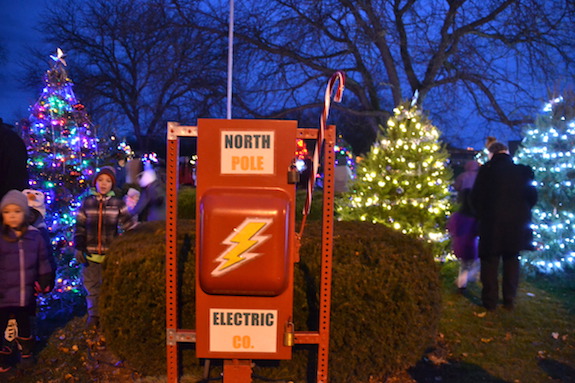 Santa Claus arrived at 5 p.m. and flipped the switch to light up the trees.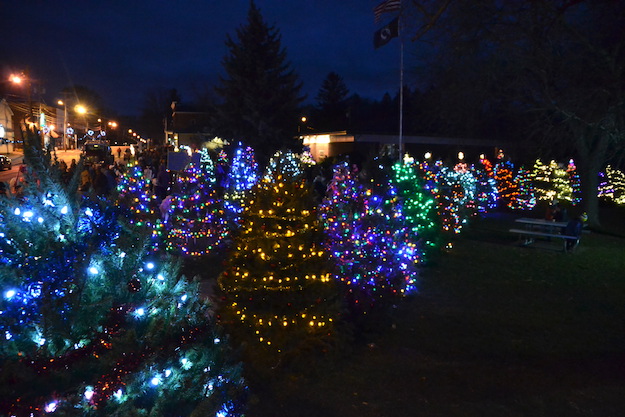 The trees will be lighted each evening until just after New Year's.