Lyndonville career day shows students some job options locally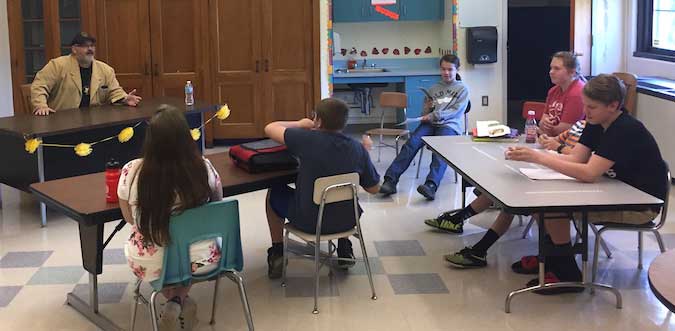 Provided photos
LYNDONVILLE – Ken Strickland, an investigator with the Orleans County Sheriff's Office, was among the speakers Friday during a career day at Lyndonville Central School.
Students in grades 6 through 8 met with many professionals in the community, and also students in the BOCES programs to learn about options for employment after graduation.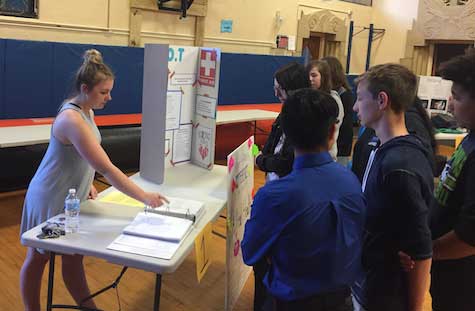 Allied health nursing student Kennedy Smelski discusses her program.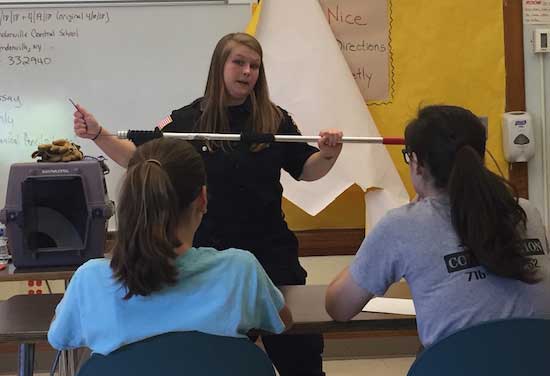 Ariel Strickland, an animal control officer with the Sheriff's Officer, dscussed her job.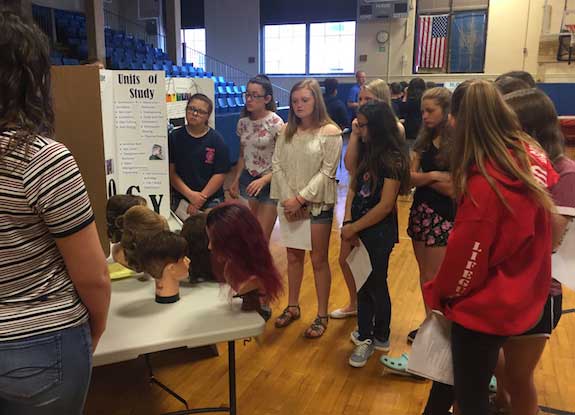 Cosmetology students also made a presentation.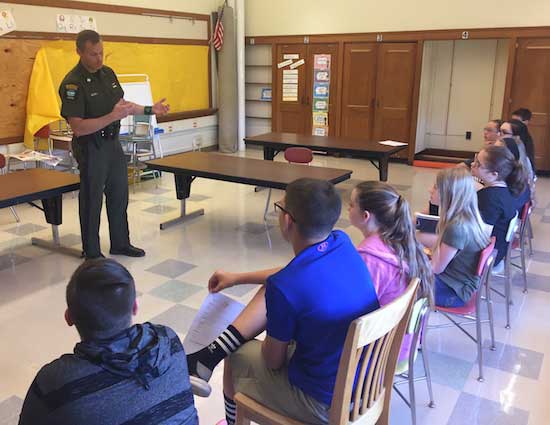 Vern Fonda, a conservation officer with the state Department of Environmental Conservation, was a featured guest during the career day.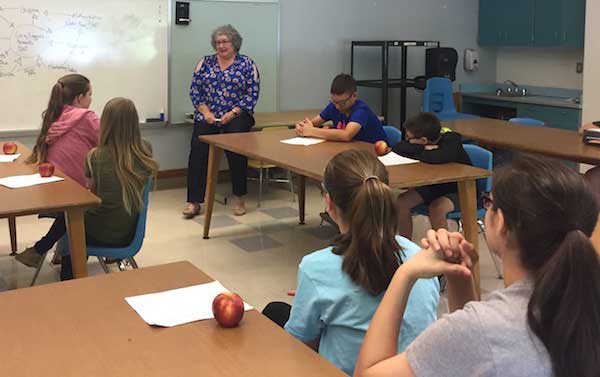 Wendy Wilson of LynOaken Farms in Lyndonville and the Leonard Oakes Estate Winery in Medina brought along apples as well as her insight.