Lyndonville gives Class of 2022 a fitting sendoff at commencement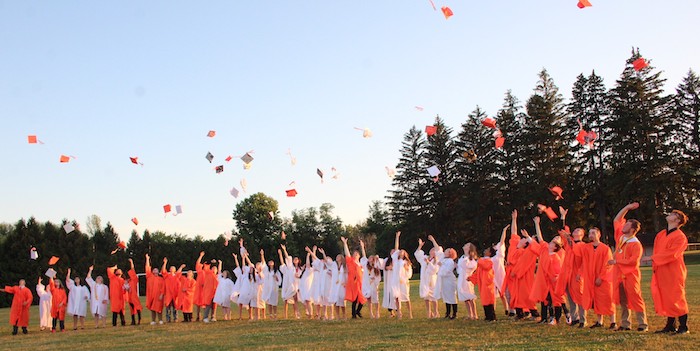 Photos courtesy of Tricia Croce, Lyndonville Central School
LYNDONVILLE – The 52 members of Lyndonville's Class of 2022 celebrated their commencement on Friday. After the ceremony they tossed their graduation caps.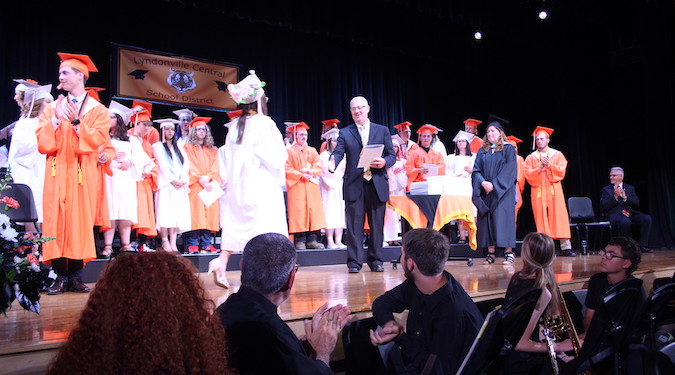 Board of Education President Ted Lewis presents a graduate with her diploma. District Superintendent Sharon Smith is at right and also congratulated the new graduates during the ceremony. Valedictorian Jack Whipple is at left and Salutatorian Maddox Stirk is at far right, cheering on their classmates.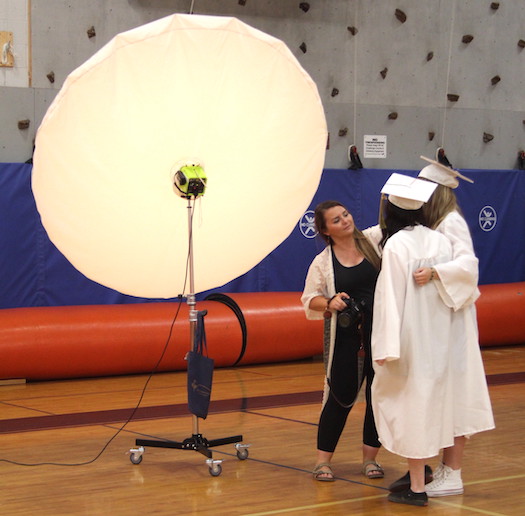 Erin Townsend, a professional photographer from Middleport, assists two graduates in prepping for portraits.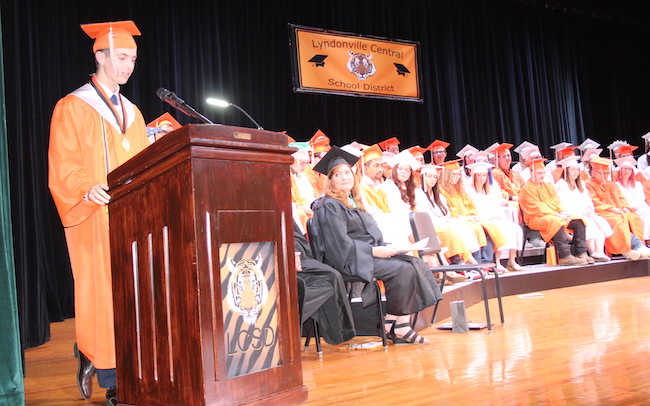 Jack Whipple delivers the valedictory address in the Stroyan Auditorium at Lyndonville Central School. There are 52 graduates in the Class of 2022.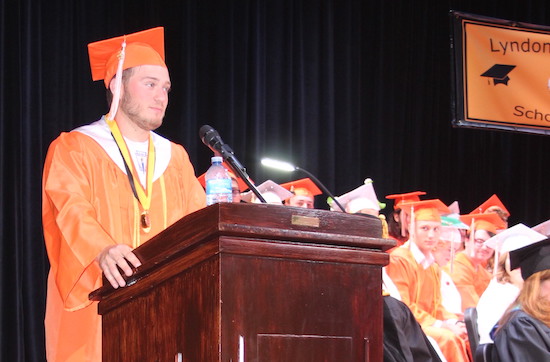 Maddox Stirk gives the salutatory speech during commencement.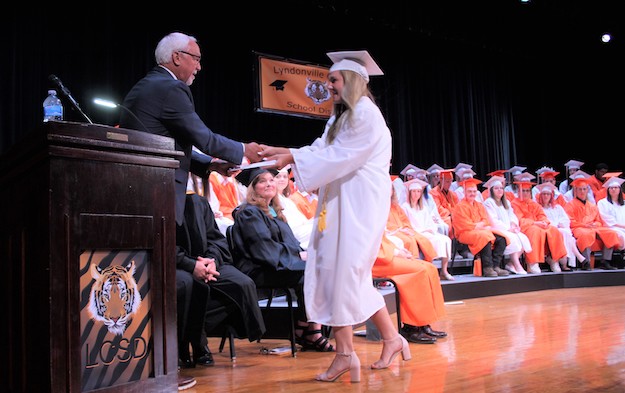 David Cook presents scholarships on behalf of the Lyndonville Area Foundation, including one in memory of his son Trevor Cook.

The class stands together and is acknowledged on the Stroyan stage.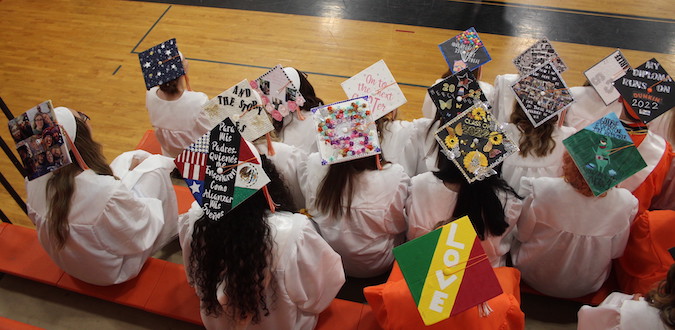 Many of the graduates decorated their caps with messages for the occasion.