Lyndonville girls claim title in youth basketball tourney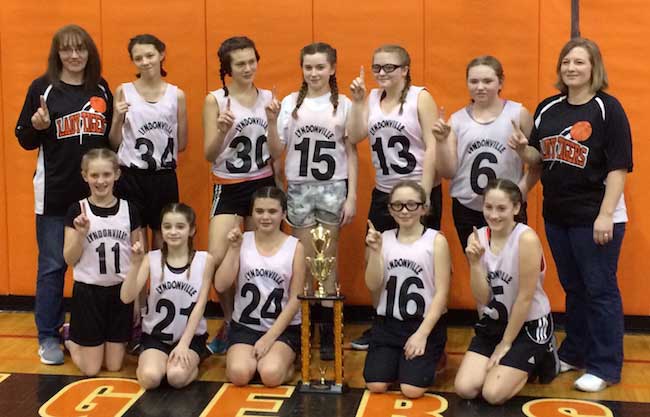 Provided photo
A team from Lyndonville won a youth basketball tournament today at home in Lyndonville, and was crowned champion of a league that included two teams from Lyndonville, and teams from Albion, Akron, Wilson and Newfane.
The Lyndonville team of fifth and sixth graders includes, front row, from left: Marijke Isaacson, Josie Dusett, Gianna Romano, Haley Shaffer and Lorelei Dillenbeck. Back row: Assistant Coach Jenn Smith, Kylie Reisman, Peyton Rounds, Shelby Boring, Brianna Krisher, Brianna Smith and Coach Teri Woodworth.
Lyndonville capped its 5-1 season by winning the championship, 30-7, over Wilson.