Lyndonville Foundation gives $4K to literacy program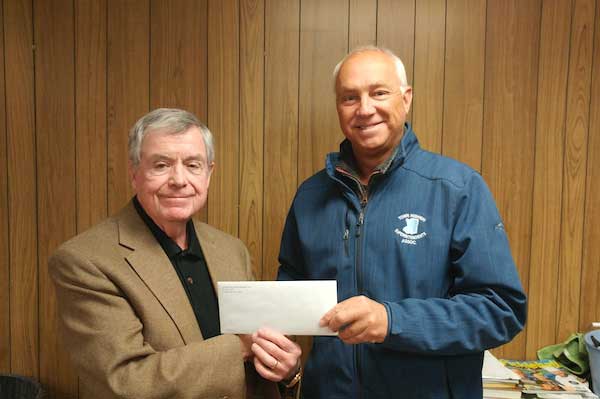 Provided photo: Don Colquhoun, left, the vice president of the Orleans County Adult Learning Services, accepts a $4,000 check from the Dave Cook, a board member for the Lyndonville Area Foundation.
OCALS provides free and confidential literacy services to residents of Orleans County and contiguous areas. The agency uses trained volunteers who have attended literacy training workshops, and matches tutors and students based on each individual student's literacy needs. OCALS is based out of Hoag Library in Albion, but has tutors in other locations around the county.