Lyndonville Foundation donates to adult literacy program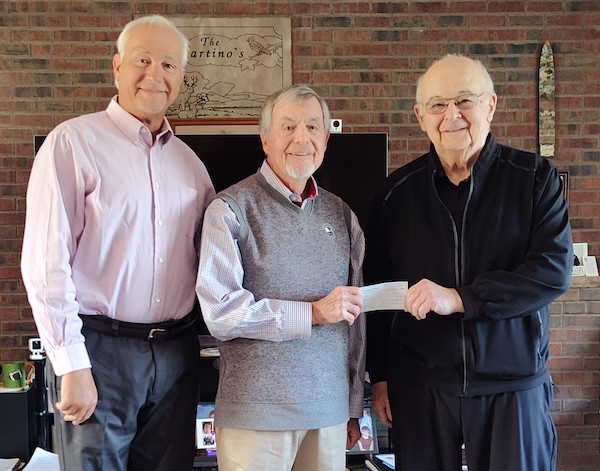 Provided photo
LYNDONVILLE – The Lyndonville Area Foundation has donated $4,000 to the Orleans County Adult Literacy program. Pictured from left include Dave Cook from the Foundation, Don Colquhoun from Orleans County Adult Literacy, and Russ Martino from the Foundation.
OCALS works in and around the Lyndonville area, utilizing the Lyndonville school district and other sites for literacy programs from children to adults.
"The Foundation is proud to assist local agencies like this, and in a short time will continue giving towards educational needs, with approximately $50,000 in scholarships given out at June's graduation ceremony," Cook said.