Lyndonville fireworks delivers big booms, colorful explosions in sky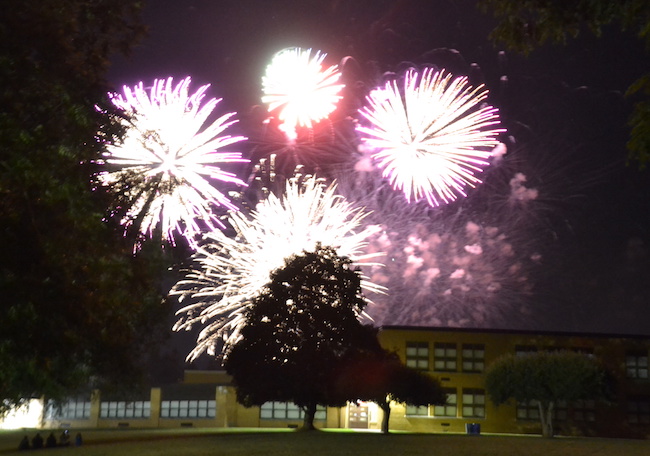 Photos by Tom Rivers
LYNDONVILLE – A tree is a silhouette in front of the Lyndonville school while multiple fireworks lit up the sky during a fireworks show on Sunday night
The Lyndonville Lions Club hires Young Explosives for the show, and it is one of the biggest displays in Western New York.
Last year's fireworks show was cancelled due to ovid-19 restrictions on social gatherings. This year the restrictions were lifted with rising vaccination rates and declining Covid cases.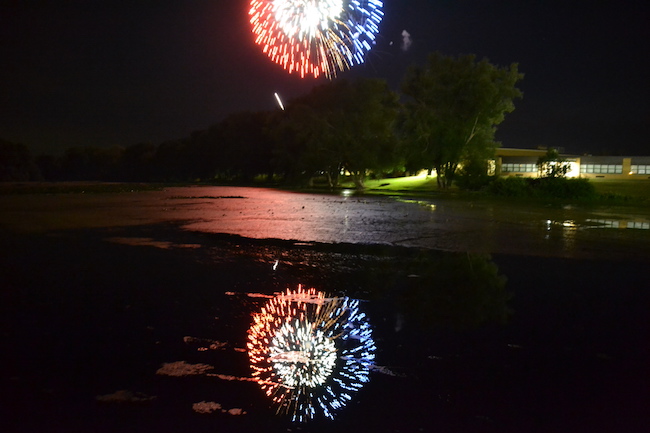 Fireworks are reflected in the water at the Johnson Creek pond in front of the school on Sunday night during a 40-minute fireworks show.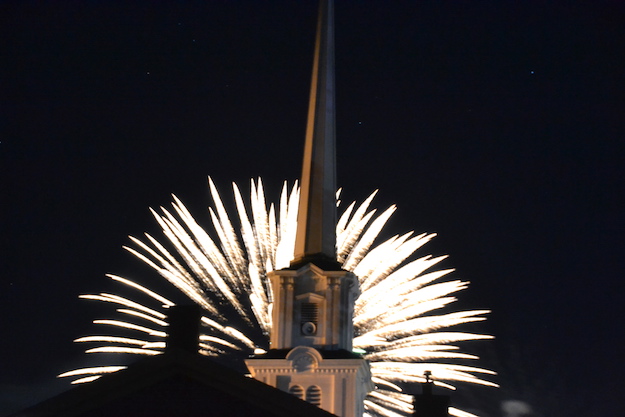 The fireworks explode in the sky with the steeple of the Lyndonville United Methodist Church in the foreground.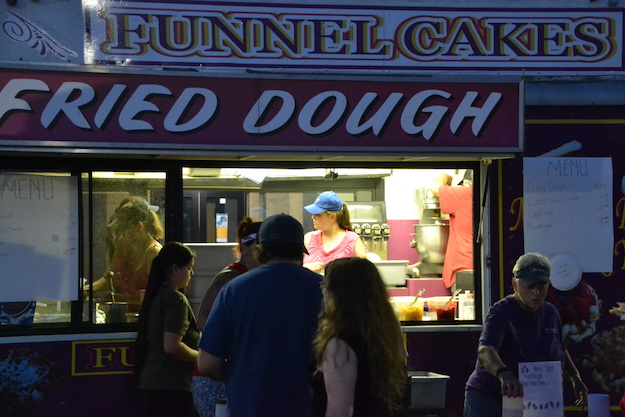 Food vendors were busy in the school parking lot, including this one serving funnel cakes.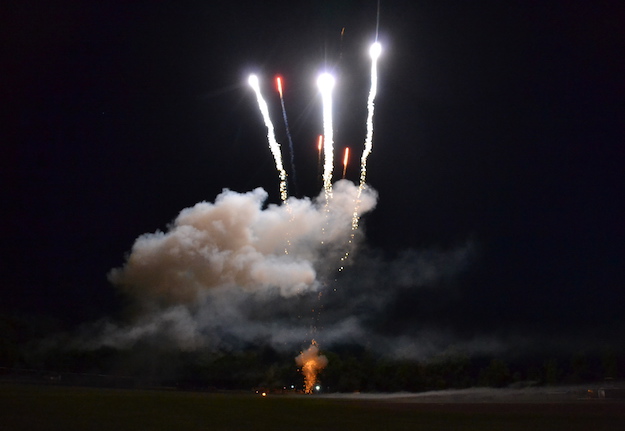 Fireworks are launched from the back of the school property near the softball field.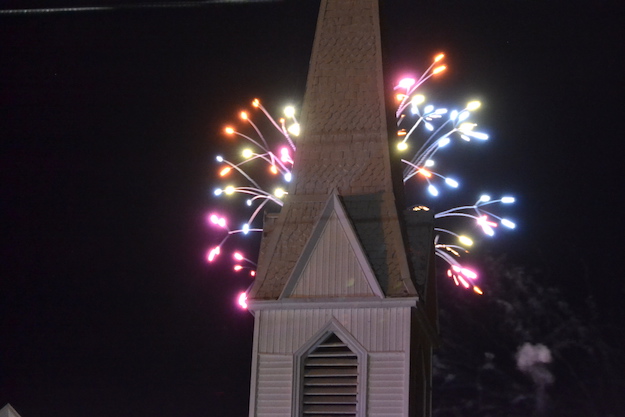 The top of the Presbyterian Church is shown with fireworks going off in the background.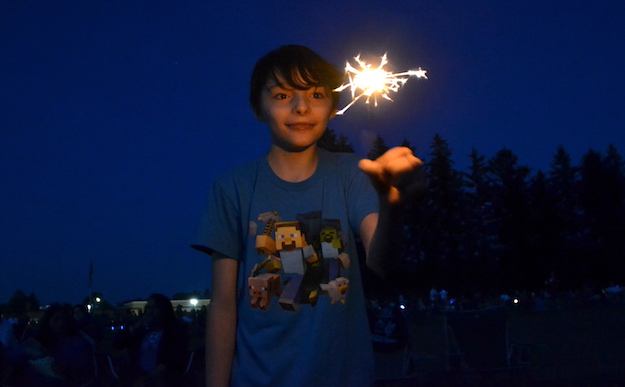 Henry Symmons, 13, of Albion twirls a sparkler before the fireworks show.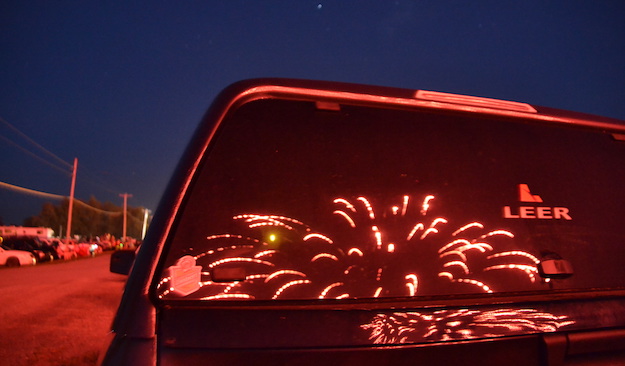 Fireworks are reflected in the back of a truck parked on the school campus near the baseball field.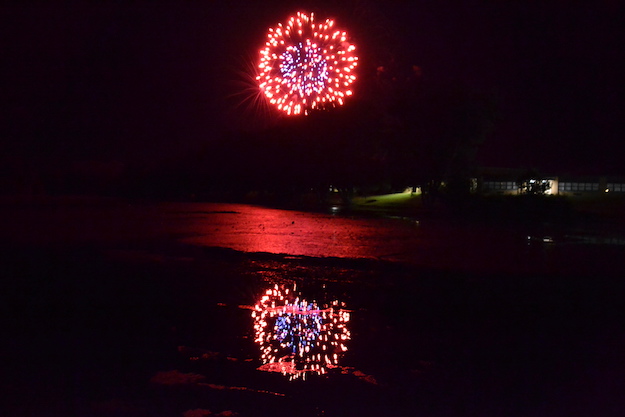 Another photo shows the reflection in the water at Johnson Creek. That spot near the backyard of the Yates Community Library is a popular place to watch the fireworks.