Lyndonville FD buys new extrication tools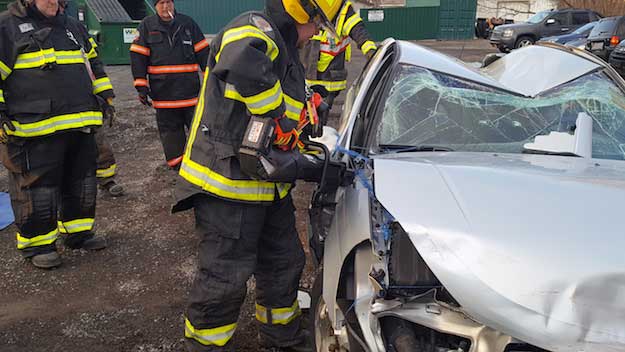 Photos courtesy of Lyndonville Fire Department
LYNDONVILLE – Lyndonville firefighters last week tried out new extrication tools the department purchased.
A fund drive that included $16,000 from community donations helped pay for the new tools.
"We would like to thank all who donated to our fund drive, which covered more than half the cost of the tools," said Fire Chief Ben Bane. "Without the support of our community we wouldn't have been able to purchase these."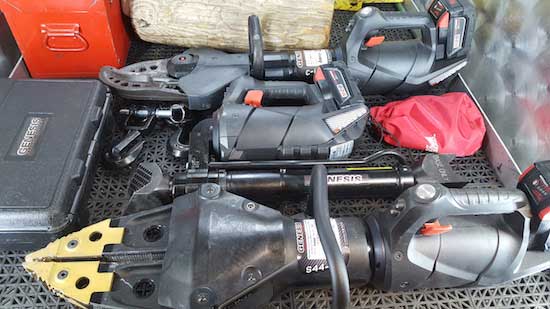 The new Genesis extrication tools include a new cutter, spreader and ram. They are replacing tools that are more than 20 years old, Bane said. The department purchased the extrication tools from Jeff Lyons in Medina, who is a Genesis dealer.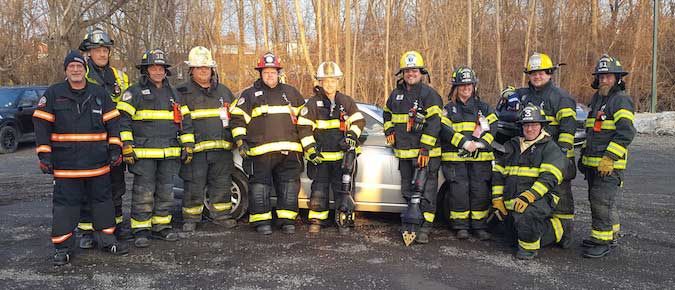 Lyndonville firefighters are pictured last Wednesday with the new equipment.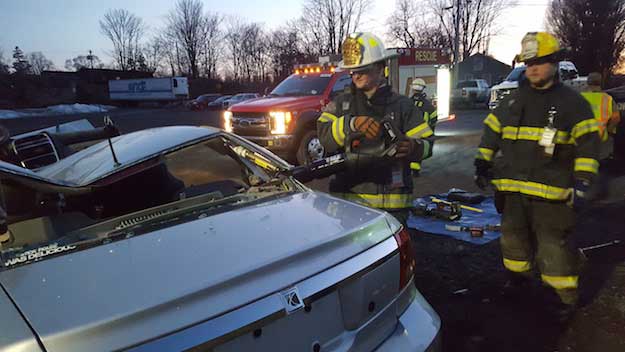 Firefighters became familiar with the new tools by opening jammed doors and cutting metal on a car.