Lyndonville elementary performs Lion King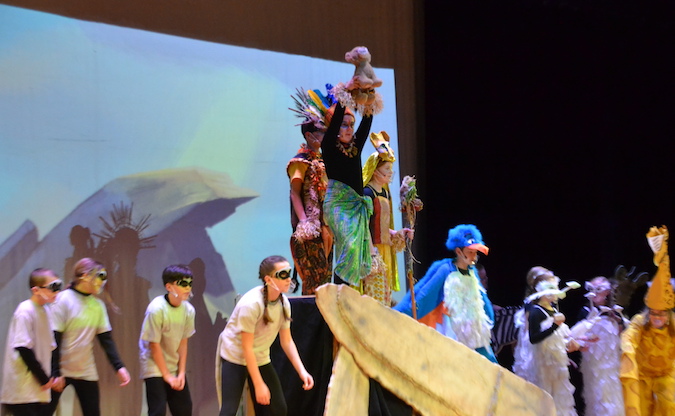 Photos by Tom Rivers
LYNDONVILLE – Aurora Avery portrays Rafiki and holds up a baby lion named Simba during the opening scene of the Lion King. The cast is singing the "Circle of Life."
Fifth- and sixth-graders at Lyndonville are performing The Lion King Kids. There were performances on Thursday and there is another show today at 7 p.m. Admission is free.
There are about 40 students in the cast, and the production is led by teachers Kelly Follman and Jennifer Trupo.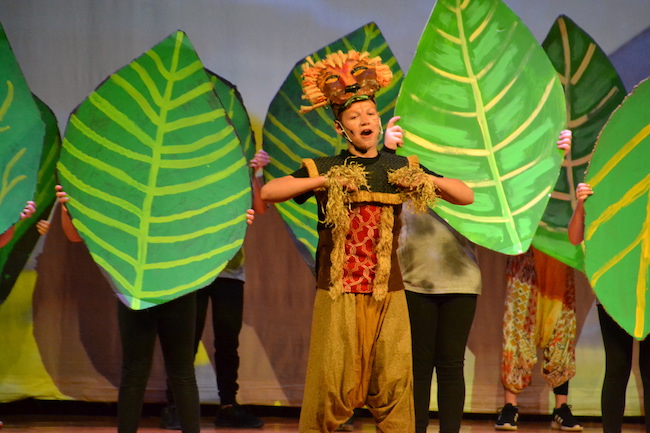 Lane Woodworth plays the role of Simba, and sings "I just can't wait to be king."
Scar, who is brother to Mufasa the king, is jealous of Mufasa and his son Simba. Amir Zimmerman plays the role of Scar, who is shown here plotting with the hyenas and singing, "Be Prepared."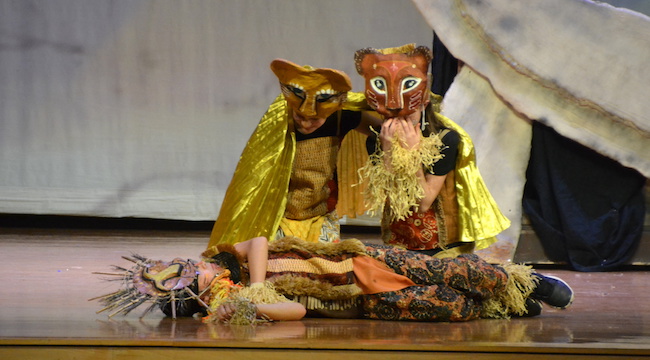 Mufasa (Jake Gidley) is killed when he attempts to rescue Simba from a stampede of wildebeests. Here Mufasa is mourned by Sarabi (Grace Kenyon) and Nala (Jena Ferguson).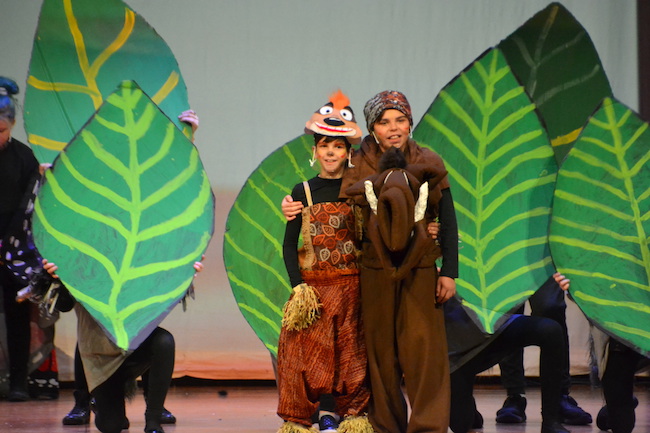 Simba flees the scene in shame and meets new friends in the jungle. Gavyn Draper, left, plays Timon and Logan Fonda is Pumbaa. Timon is a meerkat lacking confidence and Pumbaa is a very sensitive warthog. They are singing "Hakuna Matata" and urging Simba to take it easy and have no worries.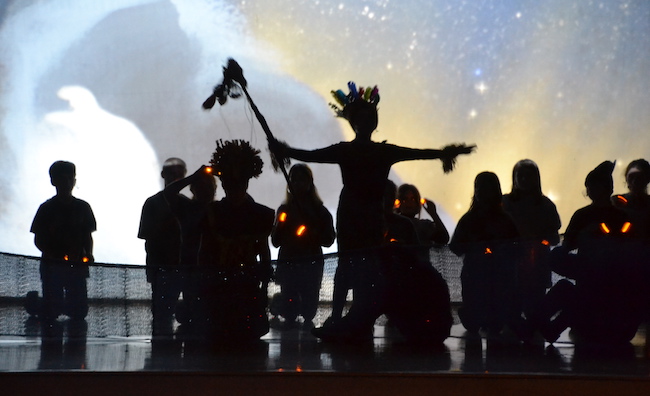 A wise madrill guides Simba on his journey home to reclaim his role as king of the Pridelands.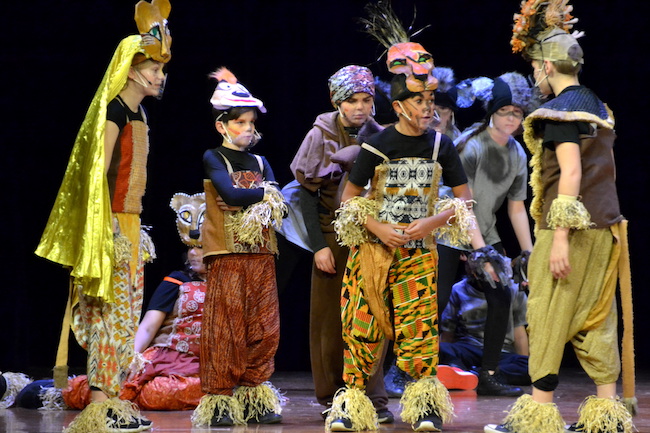 Scar is confronted for his acts of treachery against Mufasa and Simba.