Lyndonville community decorates 76 Christmas trees at Veterans Park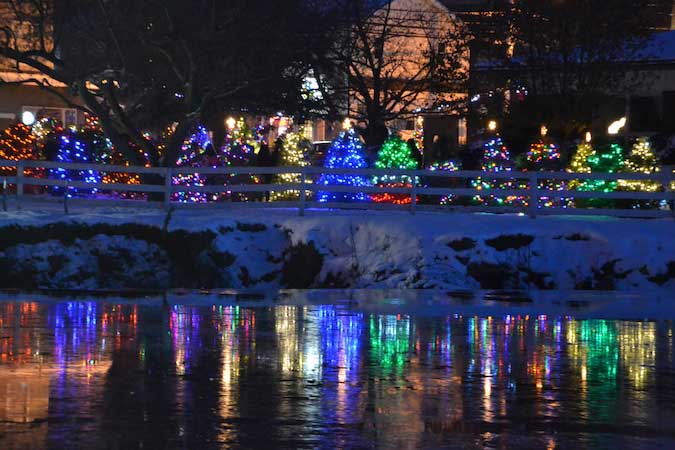 Photos by Tom Rivers
LYNDONVILLE – The Lyndonville community turned on the lights on Saturday evening for the 76 Christmas trees that are decorated at Veterans Park on Main Street, next to Johnson Creek near the dam.
The village started the tradition in 2013 with 26 trees, and it has grown each year since. Community members and organization pay $30 to decorate a tree. The fee covers the cost of the tree, materials for the sign, lead cords, replacement cords and adapters as needed. Participants provide lights and decorations.
(Click here to see a video of Santa flipping a switch to light up the trees.)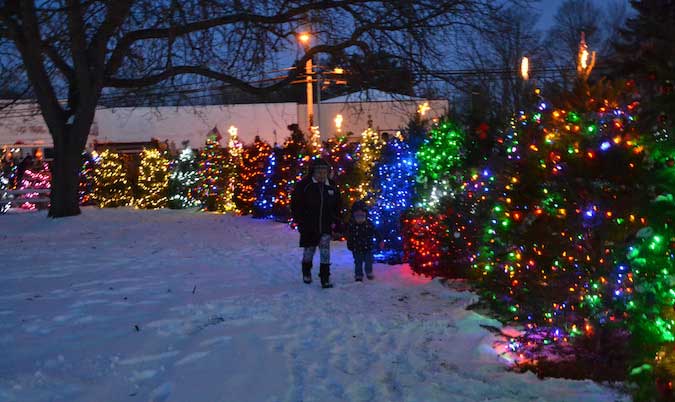 Chris Borner walks with her granddaughter to look at the trees at the park. Many of the trees are decorated as memorials or tributes to family members.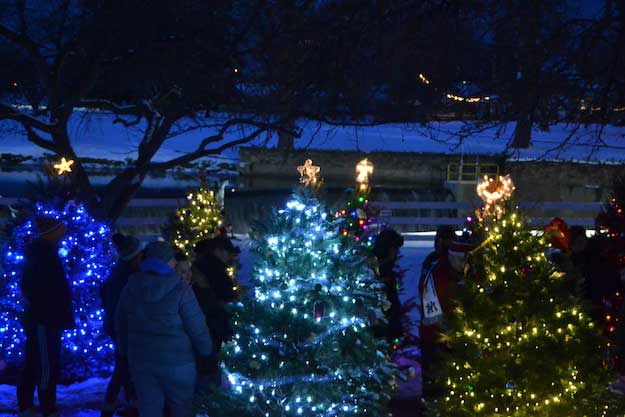 The lights were turned on at about 5 p.m. after Santa arrived and flipped a switch to light up all the trees.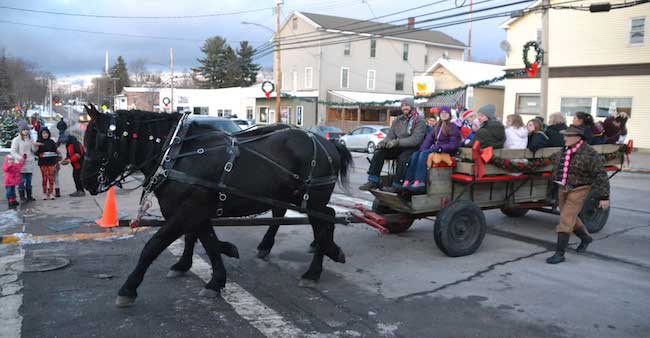 Lorna Klotzbach, Don Gramlich and the Atwater family teamed up to provide horse-drawn carriage rides.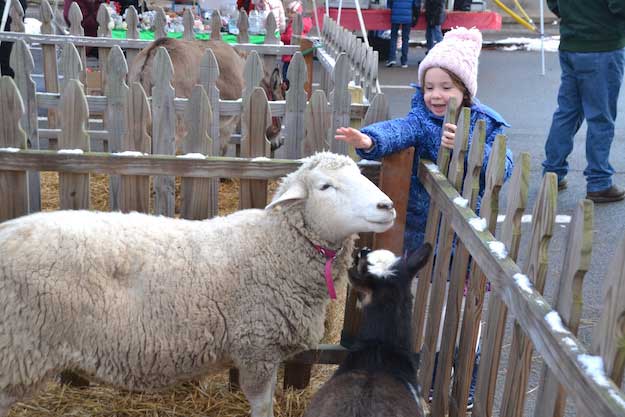 Claire, 4, of Lyndonville pets a sheep as part of a petting zoo that also included goats and a donkey.
There were many activities throughout the day, including a basket raffle, craft sale, beef on weck, caroling, a community breakfast and Christmas Choir LaLaPalooza.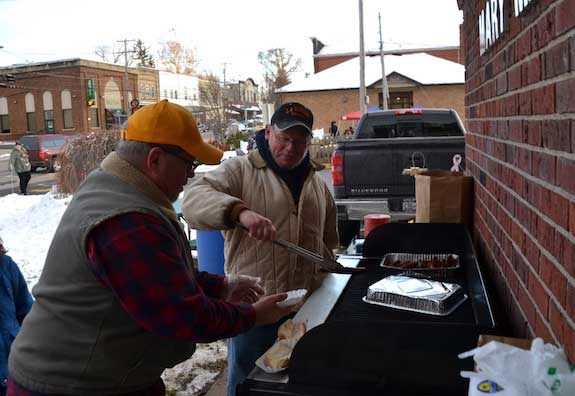 Lyndonville Lions Club members served up hot dogs. Roy Holland is at left and John Belson, the Lyndonville mayor, is working the grill.
Here are a few more photos of the trees, which will be lighted up until after Jan. 1.