Lyndonville capped virtual graduation with a parade
LYNDONVILLE – The school district held its gradually virtually for the first time on Friday. The district recorded students accepting their diplomas and compiled those videos that were presented online on Friday. (Click here to see the video.)
The video also included student speeches by Class President Faith Chaffee, Valedictorian Oskar Heinsler and Salutatorian Evan Horn.
District Superintendent Jason Smith and High School Principal Aaron Slack also addressed the 45 graduates. Dan Thurber, pastor of Oak Orchard Assembly of God Church, gave the invocation and benediction in the service.
The district also announced many of the scholarship winners during the commencement program.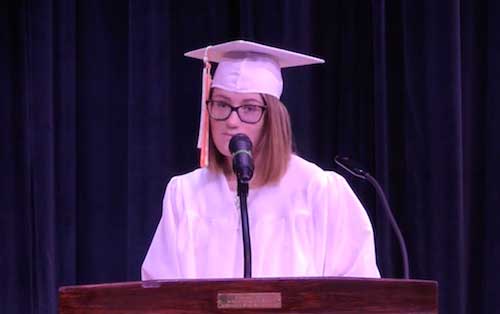 Class President Faith Chaffee said the class has persevered during a stressful few months. She thanked her parents and said teachers at Lyndonville went "above and beyond" for students during the pandemic.
She also praised class advisor, Dan Dragula, for helping the class during an unforgettable year.
"We still made some amazing memories together," Chaffee said in her speech. "Not only are you guys my classmates but you are my family."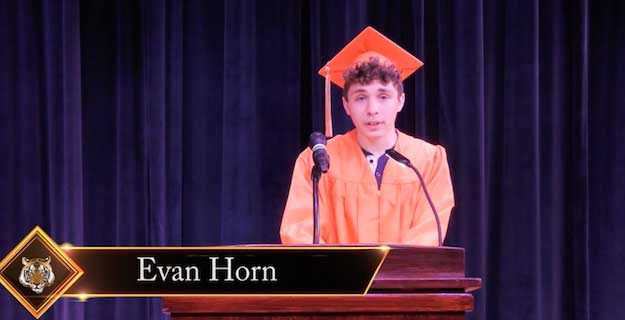 Evan Horn, the salutatorian, said the Lyndonville class is very close and connected. He said online learning was a challenge, but the Lyndonville students pushed through it.
"No matter what seems to happen, how good or bad, we always have each other," Horn said.
He thanked the teachers and coaches for their influence.
Horn said Gov. Cuomo's daily news briefings proved the value of learning statistics, block graphs and numbers. The governor held daily briefings for 96 straight days to update New Yorkers on the coronavirus and had a powerpoint with slides of data about Covid-19 cases.
Horn urged his classmates to continue preparing for the future.
"This is the century we go to Mars," he said. "Stay dedicated, work hard and help change this world forever."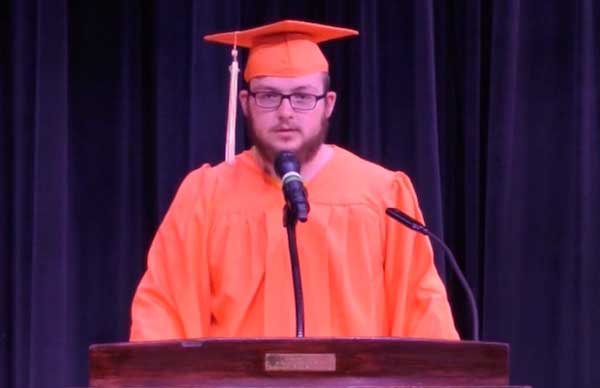 Oskar Heinsler gave the valedictory address. He said his classmates hold the record for most senior skip days. They have been out of the school building since March 13 due to the Covid-19 pandemic.
While he had the highest grades in his class, Heinsler said there are other types of intelligence, including the ability to give public speeches. That is a skill that he said he lacks.
Heinsler thanked his classmates, teachers and coaches for having such a good impact on him.
"I thank God for letting me be born to my parents and for letting me grow up in such a wonderful place," Heinsler said.
Jason Smith, the district superintendent, thanked healthcare workers and first responders for their services during the pandemic.
Teachers and staff also should be commended for their work with students during the pandemic, Smith said.
"Now to our seniors, your senior year was not what it was meant to be as it was cut short due to this pandemic," Smith said.
The graduates had 2,341 days of school during their 13 years. He highlighted some of their experiences through elementary, middle and high school.
"All of those days mattered and were special," the superintendent said.
Dr. Aaron Slack, the high school principal, said the past three-plus months were "an educational odyssey most of us never could have imagined."
The graduates deserve praise, Slack said, "for their incredible dedication to learning."
The limited high-speed internet access in the community "created a double whammy for a huge numbers of students," he said.
"I'm incredibly proud of you for defying the threats to your learning," Slack said in his address to the graduates.
Sawyer Wilson, president of the Student Council, also announced that this year's yearbook is dedicated to two recent Lyndonville graduates who were killed in a car accident on Oct. 10, 2019. Brooke Allen, 21, and Ricky Forder, 20, were on their way to work at Lake Ridge Fruit, an apple packing facility on Route 104 in Gaines.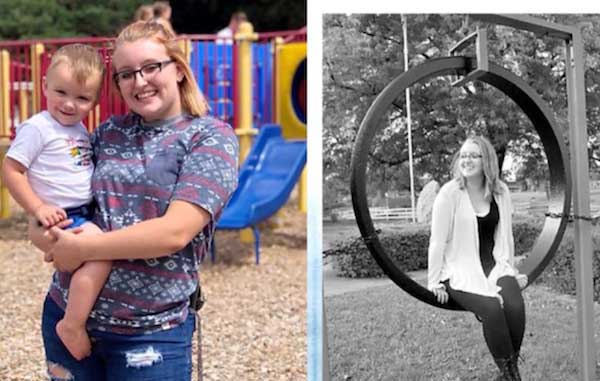 Brooke Allen was a devoted mother to her son, River. Brooke, a 2016 Lyndonville graduate, loved the outdoors. She was in band and chorus, played volleyball and attended Orleans-Niagara BOCES for cosmetology.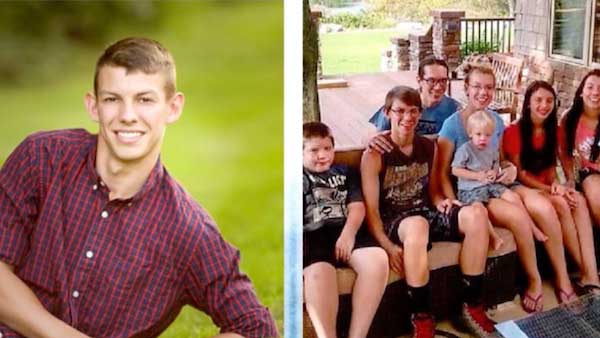 Richard Forder, a 2018 Lyndonville graduate, enjoyed fishing and spending time with his nephews. He was a key player on Lyndonville's playoff basketball teams.