Holley, Kendall, Medina, Lyndonville cancel school for Thursday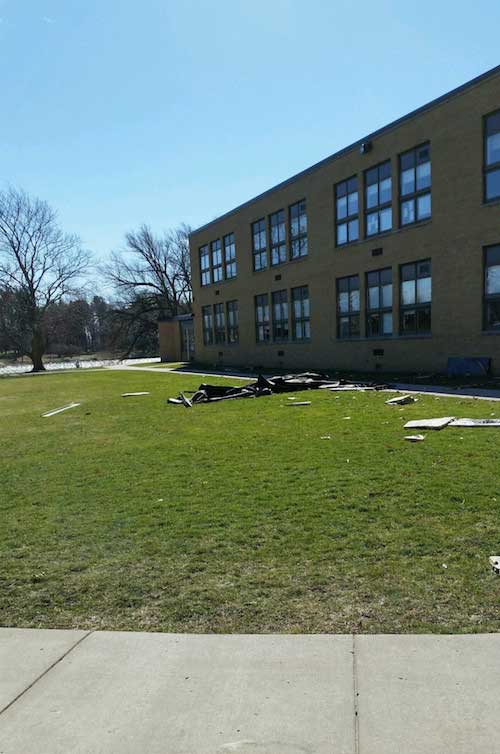 Orleans County Christian School also closed on Thursday
Photo courtesy of Jason Smith
The roof at Lyndonville Central School sustained some damage from the high winds today.
The district is cancelling school for Thursday so school officials can assess damage to the campus from the wind, and ensure students and staff are safe, District Superintendent Jason Smith said.
The district is also concerned that many residents in the community will be without electricity on Thursday.
Holley, Kendall and Medina also have cancelled school for Thursday.
The Orleans County Christian School also won't be having school on Thursday, Linda Strickland, the school administrator, said.
National Grid has estimated it won't have power restored in Orleans County until 3 p.m. on Thursday.
Almost 60 percent of National Grid's customers in Orleans County, 10,487 out of 18,221, are without power.