Lyndonville and Medina students performing Cinderella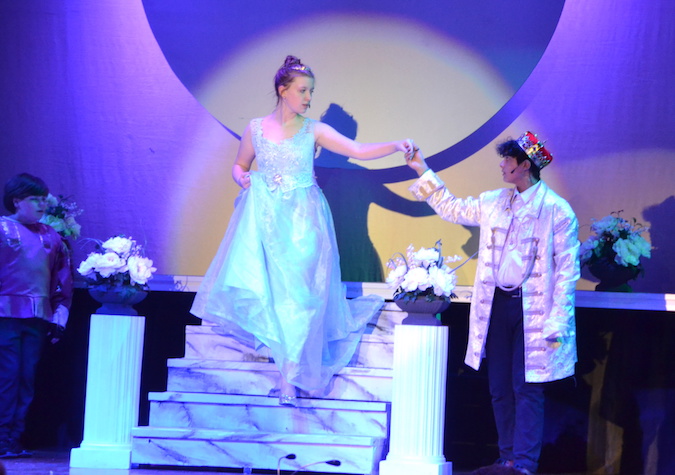 Photos by Tom Rivers
LYNDONVILLE – Elizabeth Whipple stars as Cinderella and Amir Huzair as Prince Christopher in Lyndonville and Medina's production of Cinderella.
Shows are 7 p.m. Friday, 7 p.m. Saturday and 2 p.m. on Sunday at the Stroyan Auditorium at Lyndonville Central School, 77 Housel Ave. Tickets are available at the door or online by clicking here.
Jennifer Trupo, director of the musical, said she is pleased the students can perform without masks and in front of a live audience.
The cast includes many younger students and there are many iconic female roles.
"It's a family-friendly show that will be very attractive to audiences especially after all the junk of the past two years," Trupo said.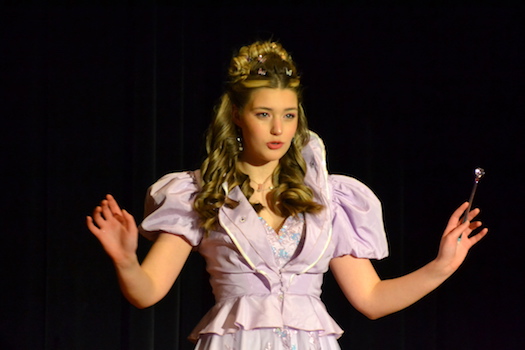 Danielle Schmidt is the Fairy Godmother who transforms Cinderella into an elegant young lady for the Prince's ball.
Schmidt, a senior at Medina, is grateful for the chance to be performing on stage for a live audience. Last year's show, Little Women, was taped and released online. The musical two years ago, Mama Mia, was cancelled due to Covid restrictions.
"We're so excited to be back in front of a live audience," Schmidt said.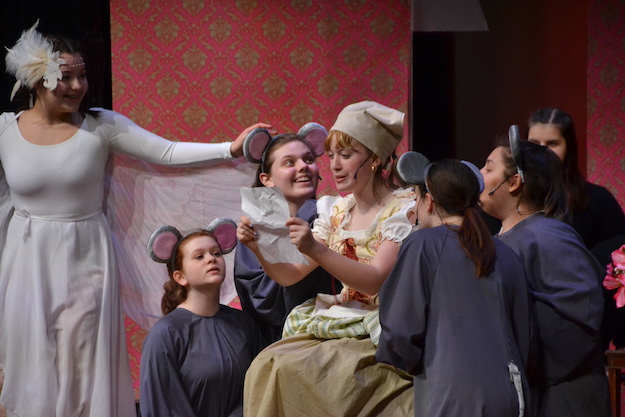 Elizabeth Whipple sings "In My Own Little Corner" with four mice, a dove and a cat. The mice are played by Elaina Bitsas, Madelyn Elliott, Safia Scott and Kaylin Mickey. Hannah Marker is Charles the Cat, and Ava Blount is the Dove.
Whipple, a sophomore from Lyndonville, said she feels fortunate to be in the show with a dedicated cast and crew. There are 31 students, grades 7 through 12, in the show.
She said it has been thrilling with the recent rehearsals in costumes and with the pit orchestra.
"It's so exciting to be back on stage," she said.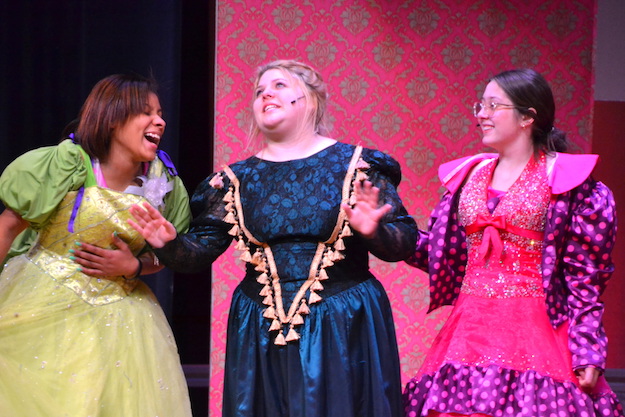 Elaina Huntington, center, plays the Stepmother who is shown with her two daughters. Emani Fuentes is Joy, left, who snorts when she laughs and Annabelle Follman is Grace, who is often itching her arms. All three are mean to Cinderella and don't want her going to the ball.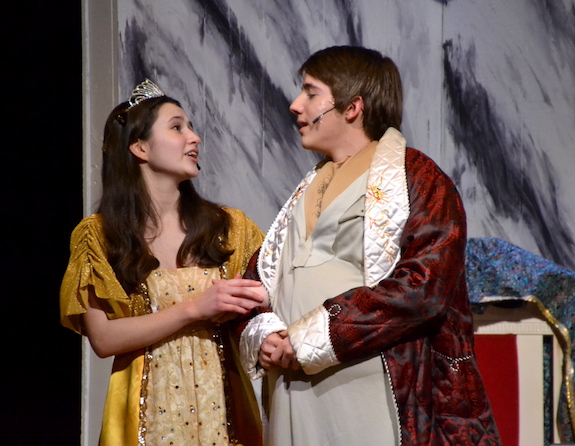 The prince's parents conspire to throw him a ball where he must dance with every woman. They want him married. Henry Rigerman is King Maximillan and Seagan Majchrzak is Queen Constantina.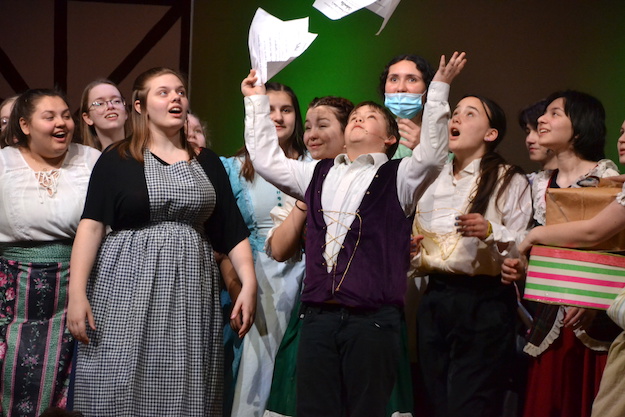 Greyson Romano is Lionel and announces that the royal highness is giving a ball which delights the crowd.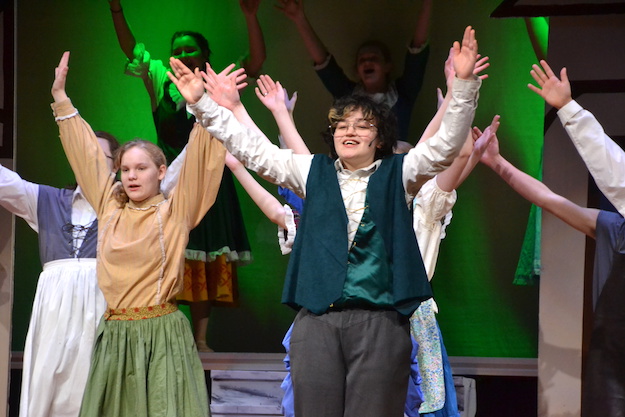 The cast dances in anticipation of the royal ball.