LPP brings Disney's Frozen to the stage with return of summer theater program
MIDDLEPORT – The Lake Plains Players has brought back its five-week summer theater program, and the effort culminates this evening and on Saturday with the performances of Disney's Frozen Jr.
There are 50 cast members in Frozen. They are co-directed by Jennifer Trupo and Heather Rutherford.
Trupo is thrilled to have the summer children's theater program back. It was cancelled in 2020 and 2021 due to the Covid-19 pandemic.
This summer's program was capped at 50, which proved to be "an awesome number" for the production.
Trupo said the program is popular with the kids, and also their parents.
Show times are today at 7 p.m., and Saturday at 1 p.m. and 7 p.m. at the Roy-Hart Auditorium, 54 State St. in Middleport. Click here for information on tickets.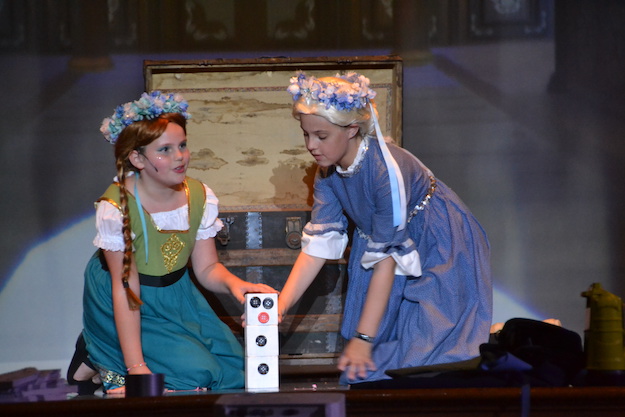 Libby Adams of Roy-Hart, left, plays Young Anna and Aurora Avery of Lyndonville is Young Elsa. The two are young princesses who are inseparable and much loved in the kingdom of Arendelle.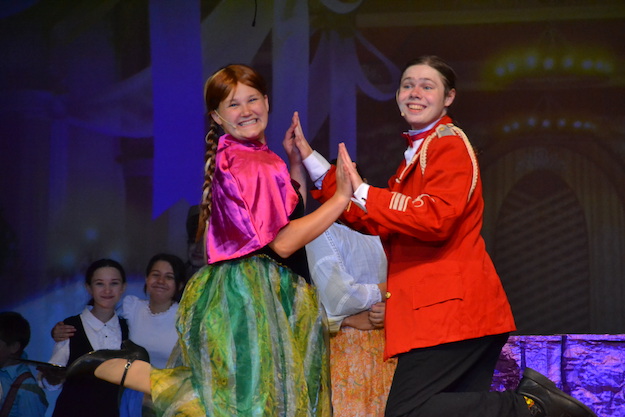 Leah Kania of Albion is Anna and Jonathan Clarcq of Newfane is Prince Hans. They develop a romantic connection during Elsa's coronation.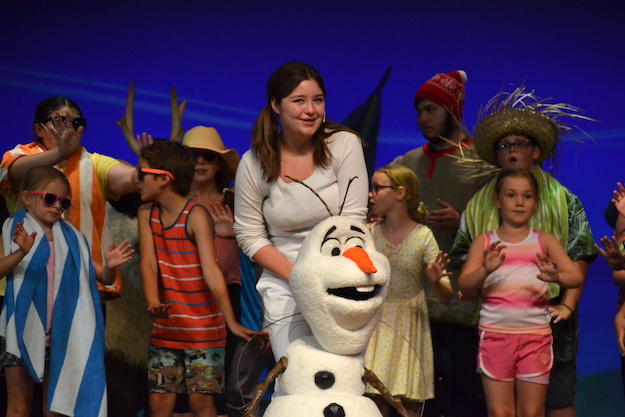 Ava Blount of Medina plays the role of Olaf, a snowman.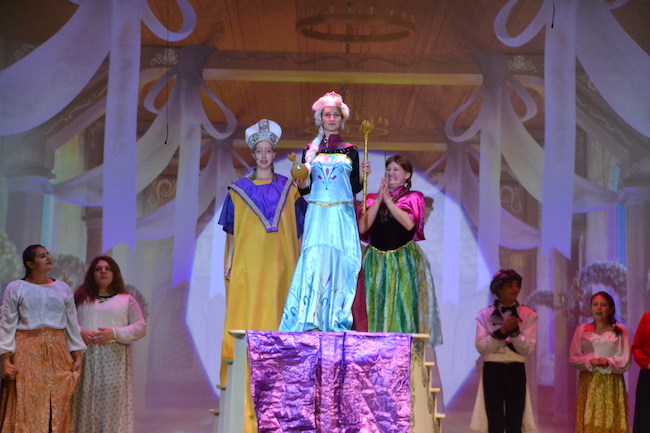 Hannah Coolbaugh of Albion, top left, is the bishop during the coronation of Elsa. Anna is thrilled to see her sister Elsa become queen.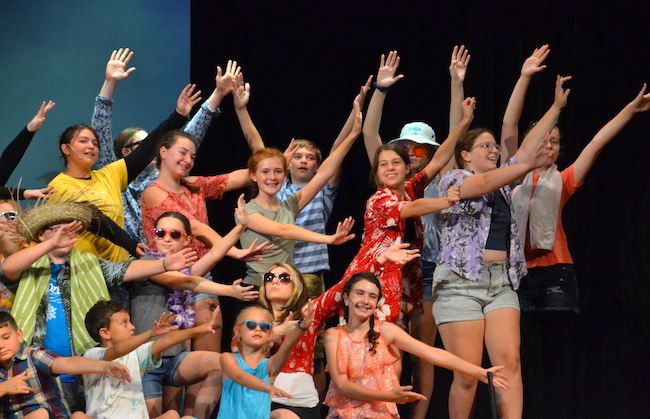 The musical includes lots of magic, adventure, zany characters and plenty of humor.
The summer theater program is supported with funds from the Statewide Community Regrant program, a regrant program of the New York State Council on the Arts with the support of the Office of the Governor and the New York State Legislature and administered by Arts Services Inc.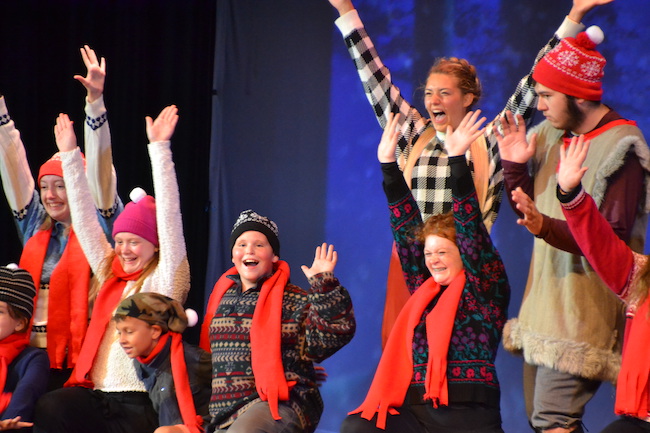 These cast members embrace the cold after Queen Elsa accidentally sets off an eternal winter in the town of Arendelle.
Anna is joined by friends Kristoff, Olaf and Sven in trying to find Elsa and save the kingdom. Anna must fight villains alongside her friends to bring back summer.