Lots of snow makes a sledder's delight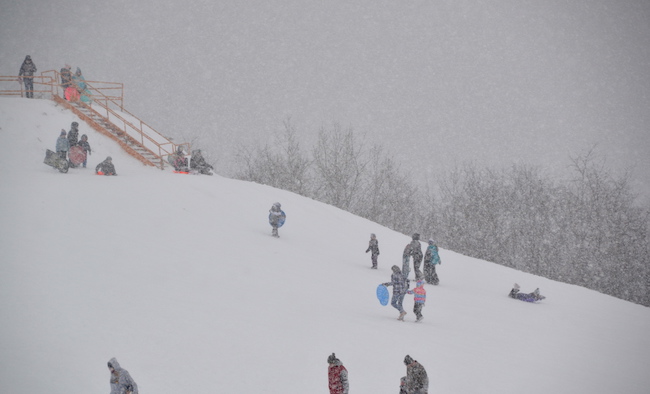 Photos by Tom Rivers
ALBION – The big hill at Bullard Park was a hotspot again on Saturday for sledders and snowboarders. In some recent winters there has barely been enough snow to use the hill.
This winter started off with light snow accumulations but the past month there has been lots of the white stuff.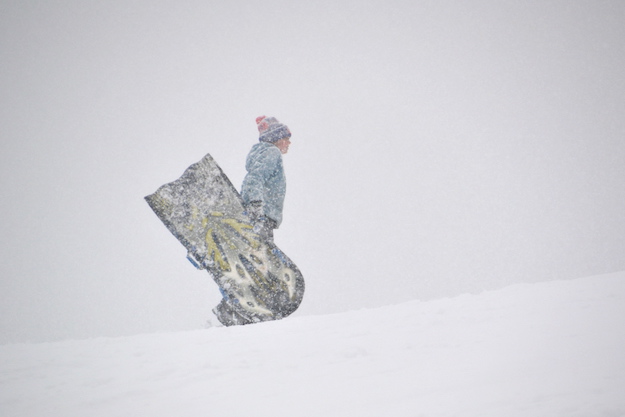 This girl heads back up the hill while the snow was swirling Saturday afternoon.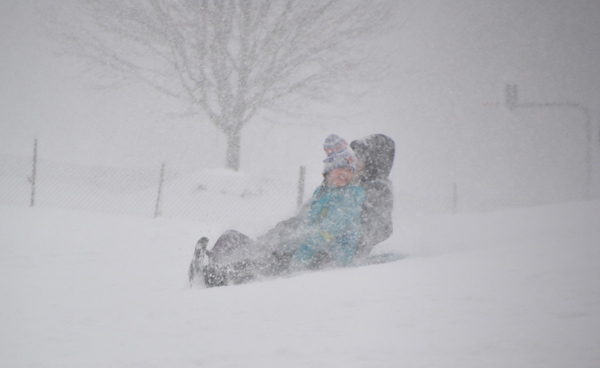 These two had fun sledding on Saturday, embracing the cold and snow.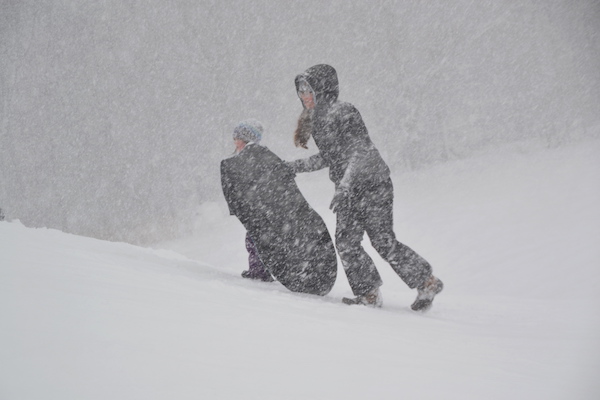 These two girls trudge back to the top of the hill to go down again – and again.