Lots of smiling faces in Kendall parade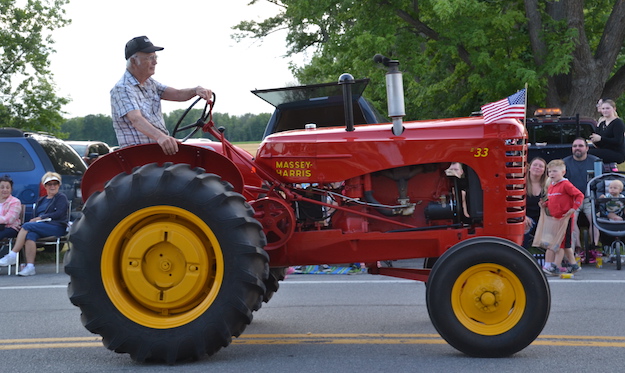 Photos by Tom Rivers
KENDALL – Jack L. Hall of Brockport waves to the crowd while he drives a 1953 Massey-Harris tractor during Friday's Kendall Firemen's Carnival parade.
Hall also participated in the Hilton parade on Thursday. "I have antique tractors and I enjoy showing them," he said.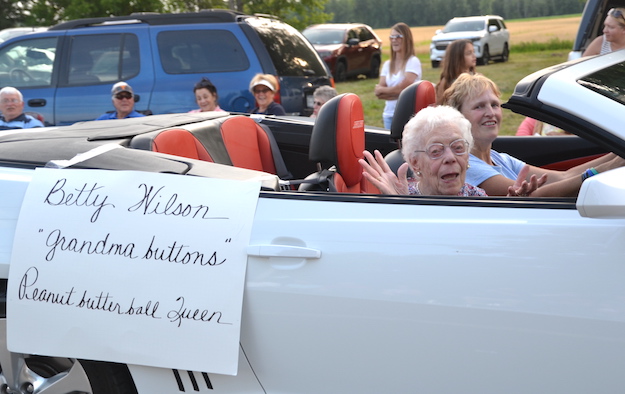 Betty Wilson is celebrated as Kendall's most senior resident at age 102. She gave enthusiastic greetings to the crowd.
She is also known as "Grandma Buttons" and the "Peanut Butterball Queen."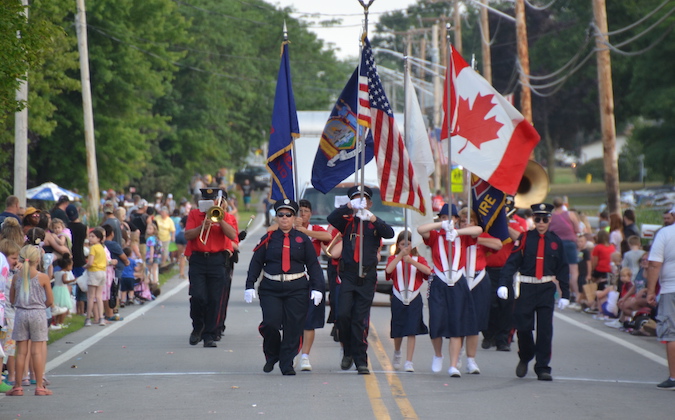 The Alexander Firemen's Band makes its way down Kendall Road in Friday night's Kendall Firemen's Carnival parade.
People were lined up on both sides of the street for the parade.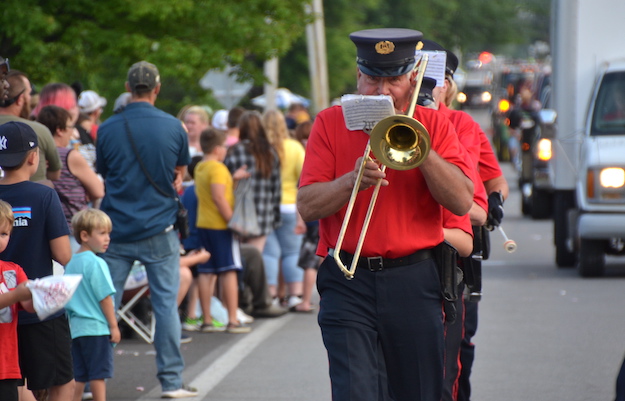 A member of the Alexander band focuses on his music while marching and playing the trombone.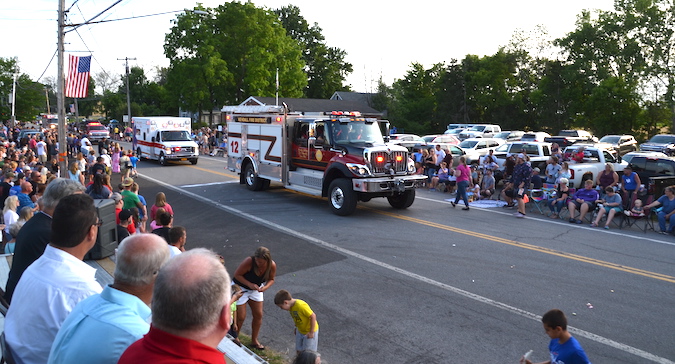 A Kendall fire truck makes its way down the parade route. Many children eagerly looked for candy to be tossed their way.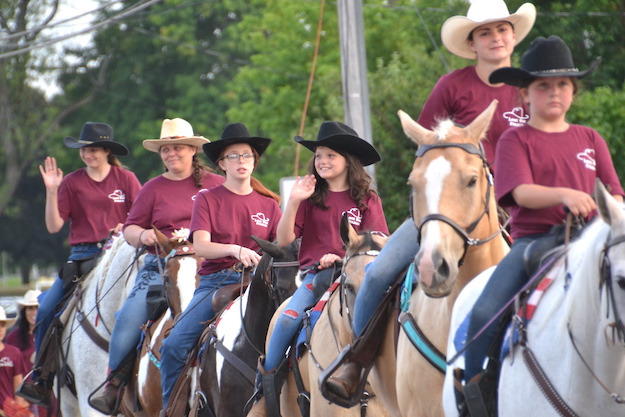 These members of Lone Oak Stables in Kendall ride horses in Friday night's Kendall Firemen's Carnival parade.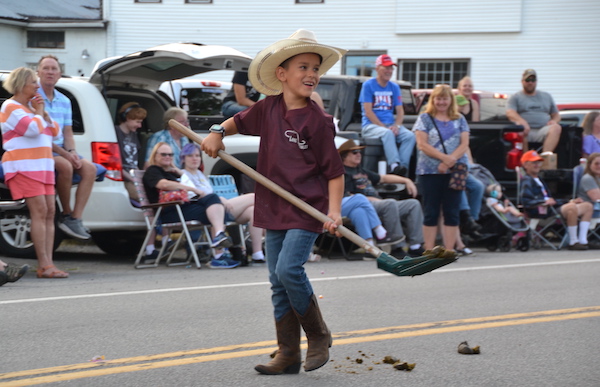 This boy keeps a smile despite being on the cleanup crew following the horses.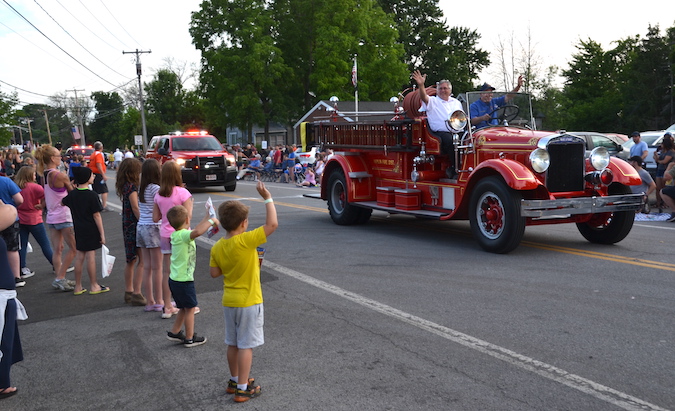 Hamlin firefighters ride on old Ward LaFrance fire truck in the parade.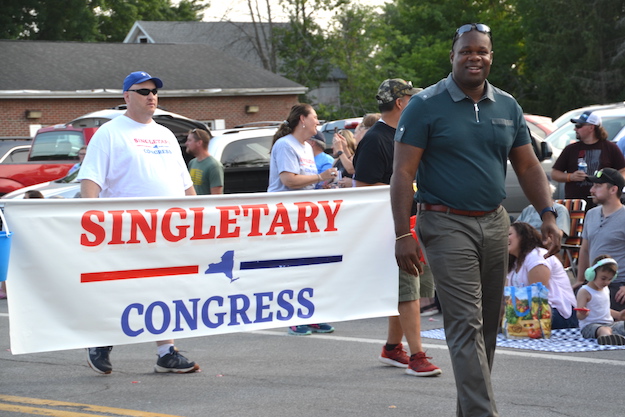 La'Ron Singletary, a former Rochester police chief, marched in the parade. He is running for Congress as a Republican in a newly drawn 25th Congressional District.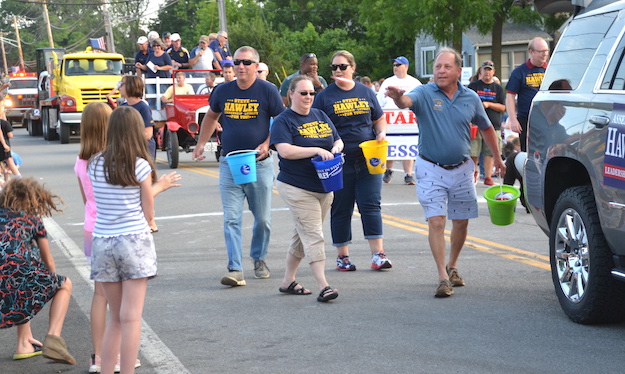 Assemblyman Steve Hawley tosses small frisbees to kids along the parade route.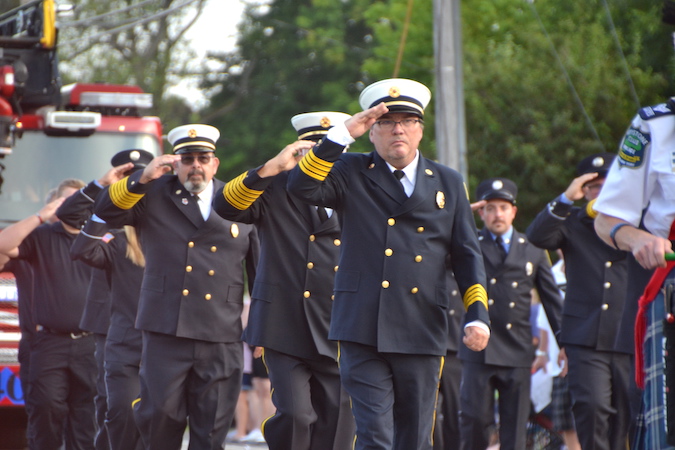 Raymond McMillion and firefighters in the Murray Joint Fire District make a dignified procession in the parade.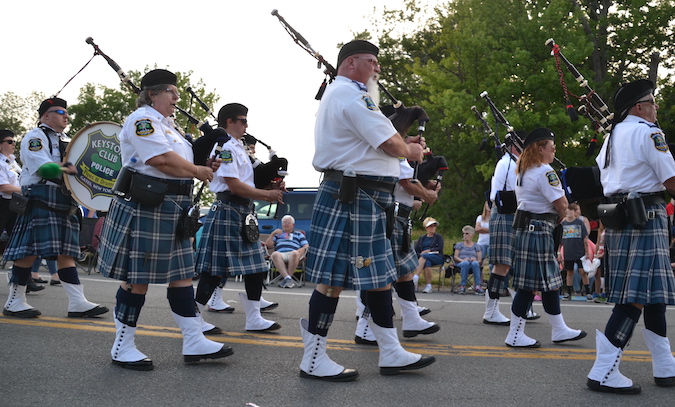 The Gates Police Pipe & Drum Band performed in the parade.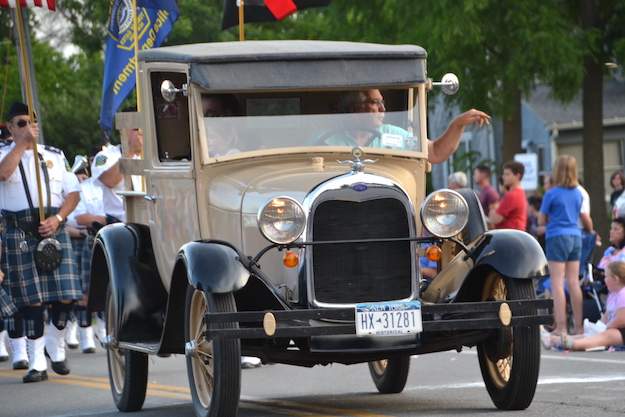 Warren Kruger, the Kendall highway superintendent, rides in his 1929 Ford pickup.

Kendall Town Councilwoman Margaret Lynn Szozda gets a ride in a 1959 Thunderbird with former Town Supervisor Jack Gilman.
---
Today's schedule at the carnival includes a corn hole tournament starting at noon, lawn mower pulls at noon, a ride matinee from 1 to 4 p.m. and 6 to 10 p.m., a chicken barbecue at 4 p.m., the community band at 5 p.m., music by Highway 31 at 9 p.m., fireworks at dusk and a $1,500 giveaway after the fireworks. (There is also a car cruise in from 4 to 7 p.m. with best of show award and door prizes for cruise participants.)