Lots of smiles at Strawberry Festival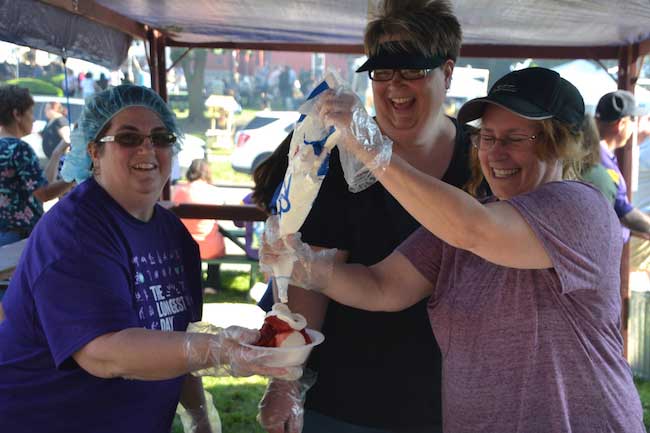 Photos by Tom Rivers
ALBION – The Albion Strawberry Festival opened today for its 32nd annual celebration. Volunteers with the Albion Music Boosters sold strawberry sundaes. They include, from left: Pam Allen, Stacey Andrews and Samantha Metzler.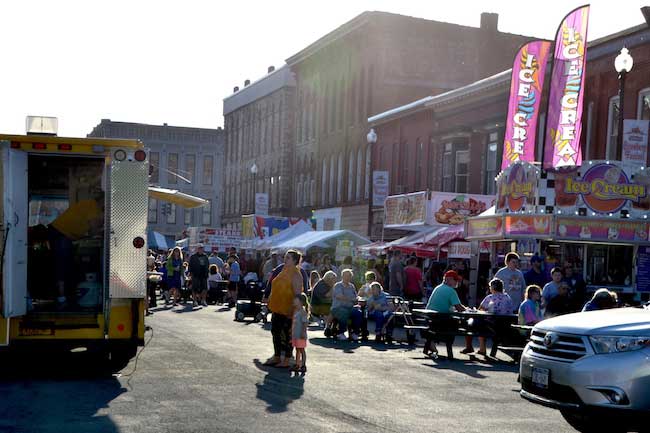 The food court was a busy place with vendors and live music.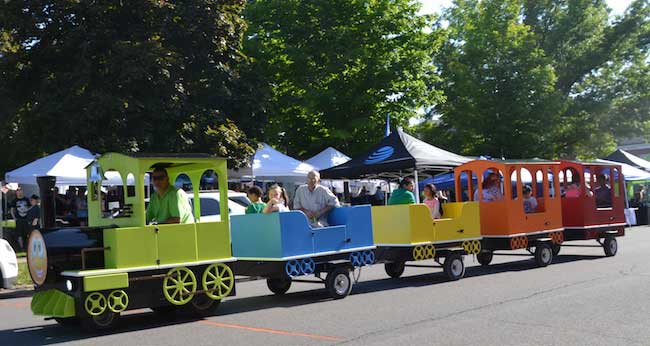 Miniature train rides are available.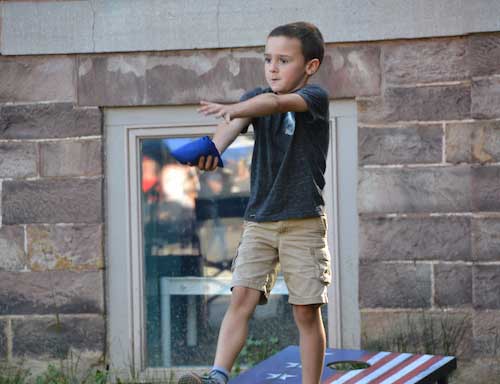 Rocco Sidari, 6, of Albion tries a bean bag toss, one of several games run by the North Point Chapel on the lawn of the former Swan Library.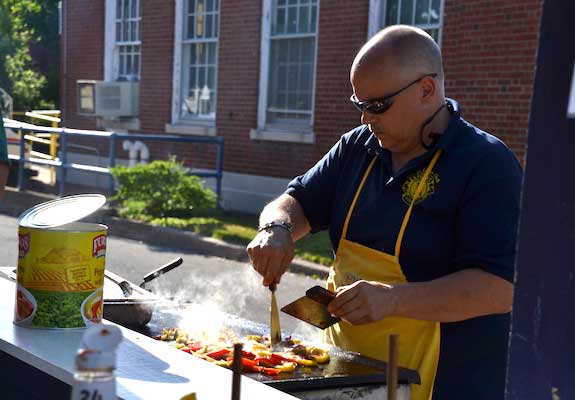 Skip Stratton and the Albion Lions Club are selling sausage and peppers by the Post Office.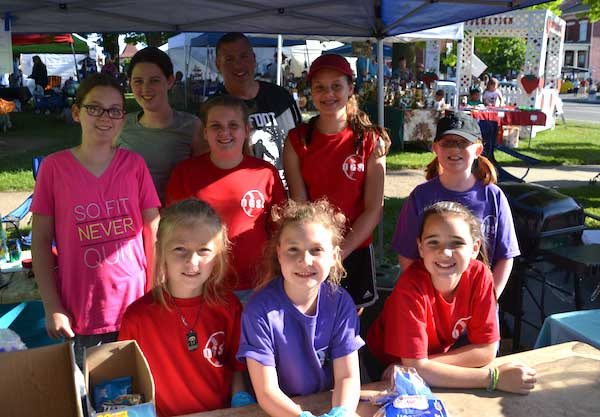 The Orleans Girls Softball league is new to the festival this year. They well selling hot dogs and hamburgers. The group pictured includes, front, from left: Isabella Dhondt, Aubrielle Barry and Taylor LeFrois. Second row: Madalyn Ashbery, Adysyn Stirk, Maia Pate and Olivia Andrews. Back row: Mallory Ashbery and Doug Ashbery, one of the coaches. The OGSL has five teams from Albion and one from Holley.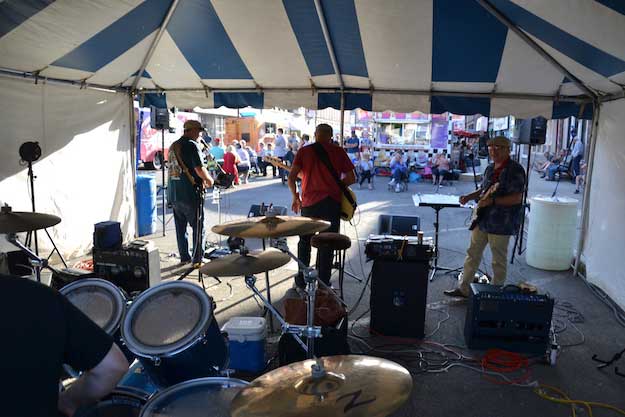 The Attaboys perform in the food court.
The Strawberry Festival has a bigger schedule on Saturday. Some of the highlights include:
• Pancake Breakfast at the First Presbyterian Church from 7:30 to 10 a.m.
• 28th Annual 5k/8k Race (Registration 7 – 8 a.m. at the Courthouse Square.)
• Car Show registration 9:30 a.m. – 12 p.m.; Judging 12 – 2 p.m.; Awards 3 p.m.
• Parade at 10 a.m. featuring the following bands: Albion Purple Eagles, Hitmen Brass Band, Mighty St. Joes, Mark Time Marchers, Pembroke Dragons, White Sabres Drum Corps, Batavia High School, Downbeat Percussion, Kendall/Holley, and Rochester Scottish Pipes and Drums.
• Chalk Art from 10 a.m. to 5:30 p.m.
• The turtle race at 2 p.m.
• People can also stop by the fire hall from 2 to 4 p.m. and get a sneak peek of a Santa mural that will soon be installed in downtown Albion. That mural is 24 feet long and shows Santa in a sleigh over the Courthouse Square.
• There will be live music, craft booths and other activities until 9 p.m.
Click here to see the full schedule.