Lots of smiles and Red, White and Blue at Lyndonville parade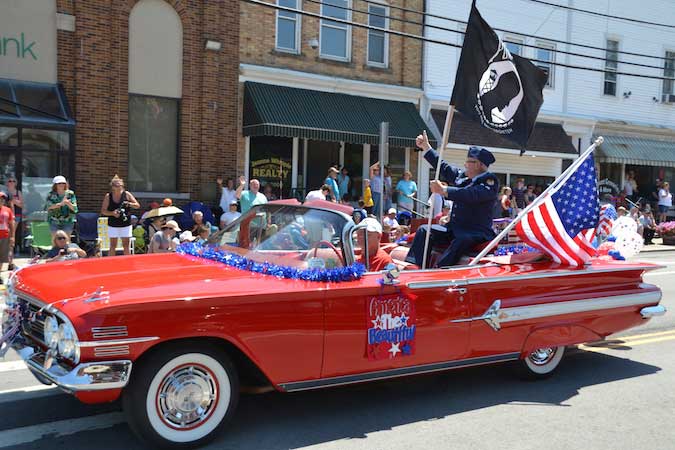 Photos by Tom Rivers
LYNDONVILLE – Stan Thurber, a Korean War veteran, acknowledges the crowd on Main Street while he rides in 1960 Impala owned by Cecil Livingston. The car was decorated for the Fourth of July. Thurber wanted to remind the public about veterans, including many who never came home.
The parade included about 30 floats and 15 different fire departments. It lasted more than an hour on Wednesday with temperatures in the low 90s.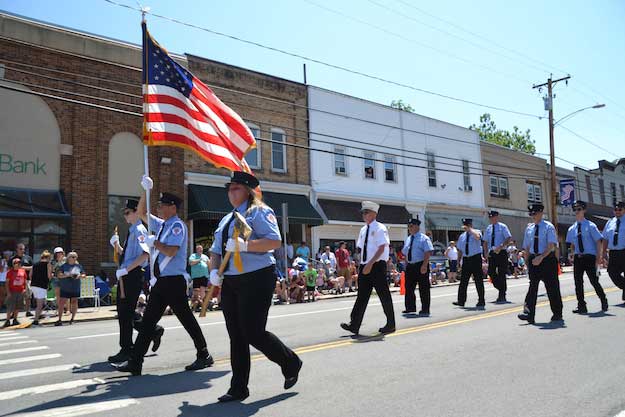 Michael Tabor carries the American flag for the Lyndonville Fire Department. Morgan Gerety is next to him with the ax.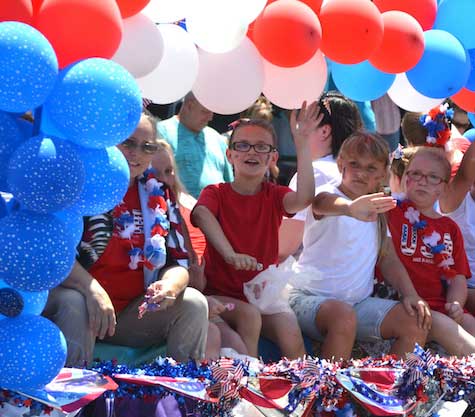 Girl Scouts in Troop 82040 wave to the crowd in the downtown.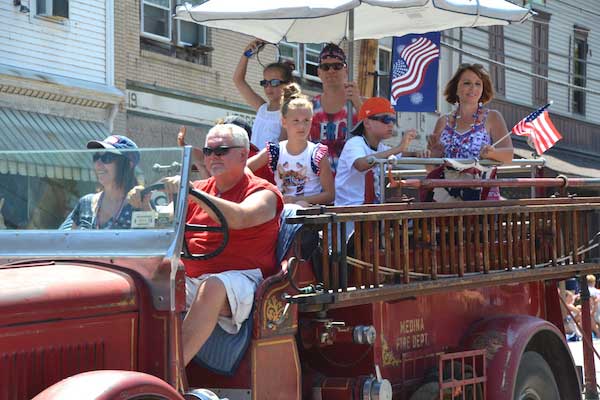 Mark Watts drives a former Medina fire truck from 1933.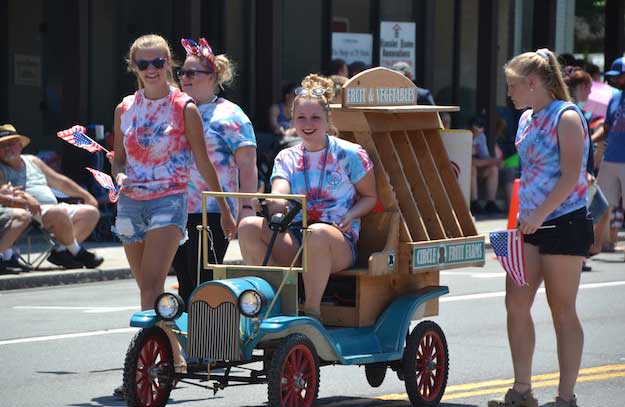 Sarah Gregori drives a mini-antique car to highlight Circle R Fruit Farms in Carlton.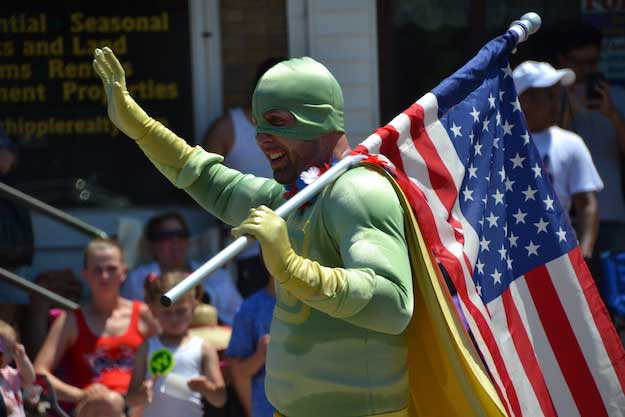 Dancing Derrick Bradley is dressed as the Weed Man. He carries an American flag during the very hot parade.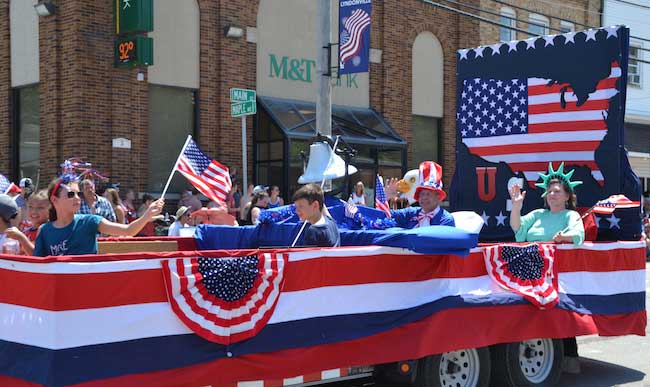 Greg Dugan is dressed as Uncle Sam and Michele Grabowski is Lady Liberty in this float from the St. Joan of Arc of Orleans and Knights of Columbus.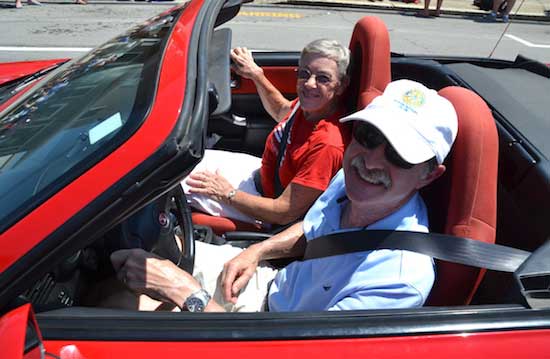 Jean Shervin, the Hospice volunteer of the year, gets a nice ride in a car owned by Don Bishop.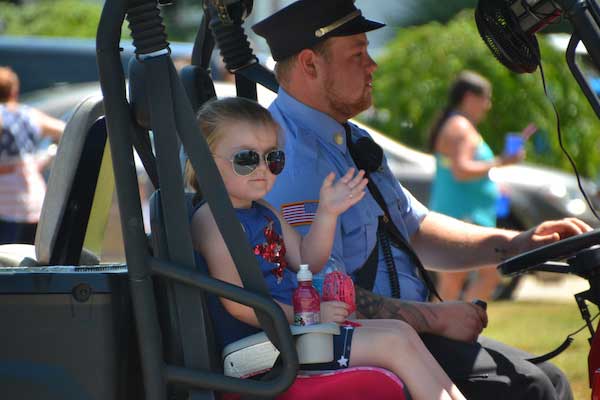 TJ Heidemann, a Lyndonville firefighter, gives his daughter Savannah a ride in an all-terrain vehicle. She waves to the crowd.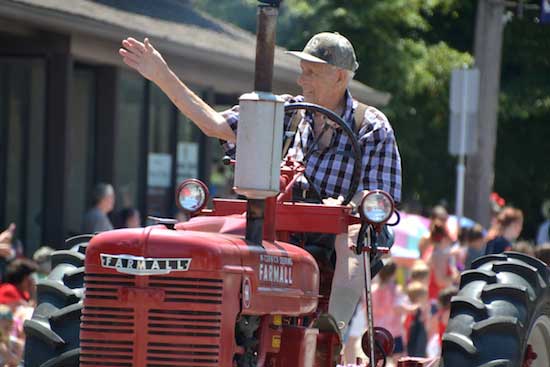 Brad Ferris acknowledges the crowd while riding an old Farmall tractor down Main Street.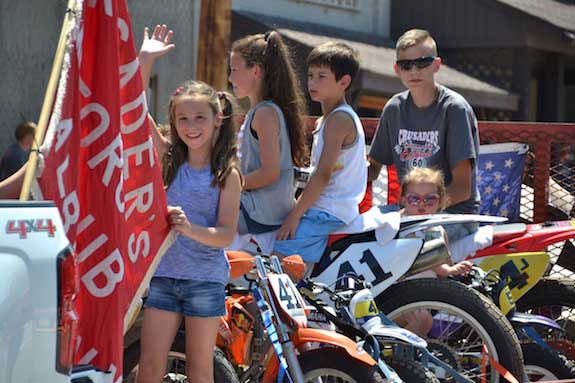 The Crusaders Motorcycle Club also was an enthusiastic presence in the parade.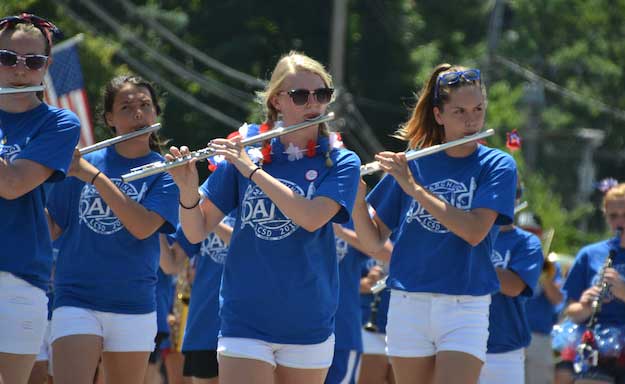 The Lyndonville school band played several patriotic numbers during the parade.