Lots of school spirit filled the original old Holley High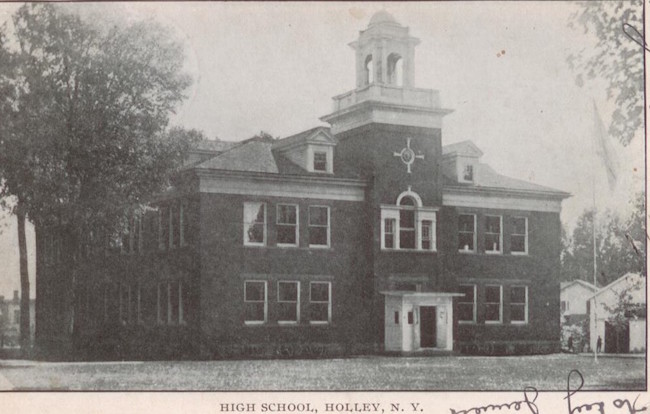 Illuminating Orleans, Vol. 1, No. 6    
By Catherine Cooper, Orleans County Historian
HOLLEY – The recent award-winning rehabilitation of the former Holley High School has been in the news. This postcard from the Orleans County Department of History collection shows the original High School building. (The building that was just rehabbed for $17 million was built in 1930 and 1931. The last class graduated from the school in 1975.)
In 1848, Hiram Frisbee donated a site on Wright Street for the construction of a school. It was operated as a private school for three years and then incorporated as the Holley Academy in 1850.
In 1868, the Academy's financial problems and an increase in the number of students led to the formation of a Union Free District. An addition to the two-story brick building was completed in 1882 and a remodeling project was undertaken in 1896. The school was formally renamed Holley High School in 1898. It was demolished in 1930 to make way for a new high school.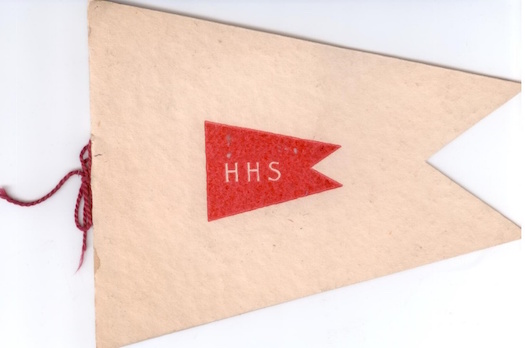 The Orleans County History Department collection also includes several early Holley High School Alumni programs which indicate that a strong school spirit pervaded, including this program from 1907.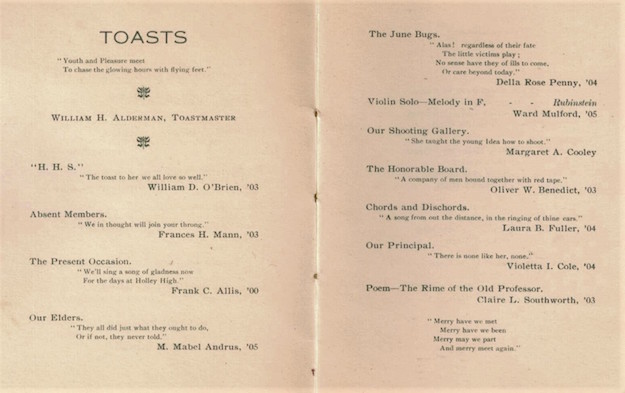 The Fifth Annual Alumni Banquet held at the Village Hall on June 22, 1905 included a formal program of Toasts.
The Banquet menu featured Cold tongue, Egg Croquettes, Cream sauce, Saratoga chips, White and brown bread sandwiches, Olives, Pickles, Coffee, Neapolitan ice cream, Assorted cakes, Salted almonds and Bon bons.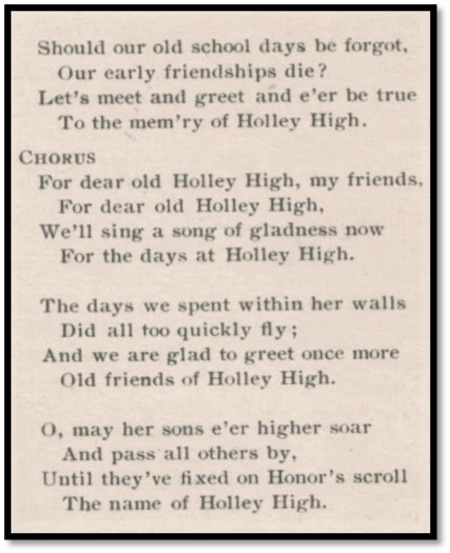 The program concluded with the school song, sung to the tune of "Auld Lang Syne"