Lots of pizzazz in Holley parade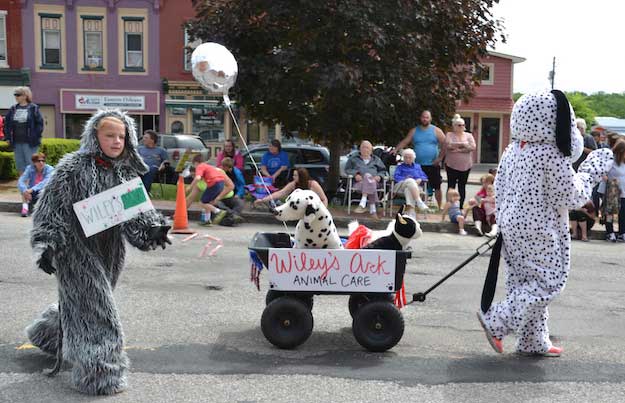 Photos by Tom Rivers
HOLLEY – The parade seemed to keep going in Holley today with classic cars, community organizations, fire trucks and other participants as part of a re-energized June Fest.
The top photo shows Koryn Neale tossing candy with a group from Wiley's Ark Animal Care, which is owned by her mother, Krista Wiley, who also is coordinator of the June Fest.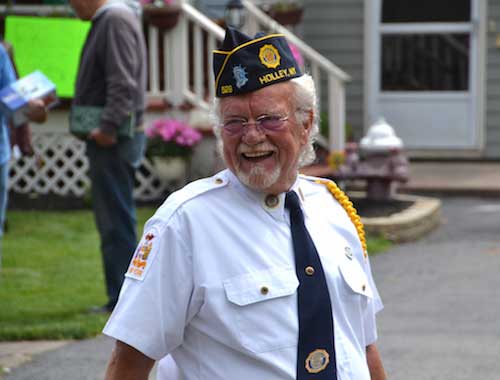 Al Pulcino of the American Legion greeted many people with a big smile along the parade route, which went from the elementary school through the Public Square.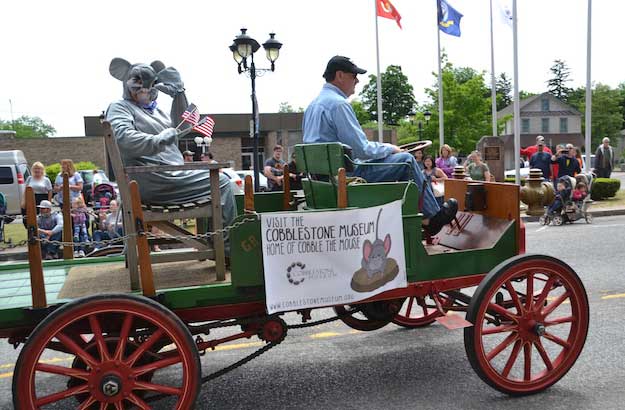 Maarit Vaga dressed as Cobble the Museum Mouse for the Cobblestone Museum. She rode in a 1911 Reo truck owned by Russ Bosch of Clarendon.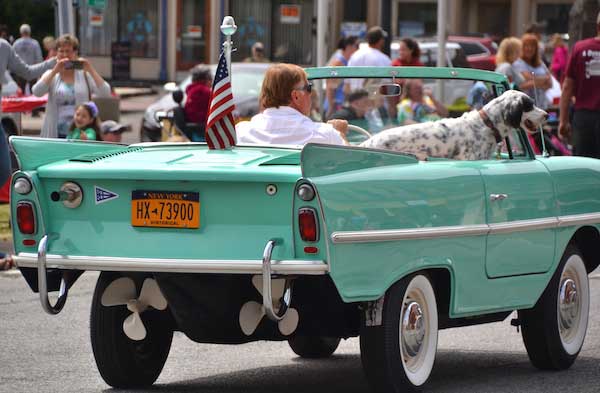 John Brown of Batavia brought this 1964 Amphicar and his dog Reagan, an English Setter, for the parade. Brown also brought several other classic vehicles for the parade and for a car show. Brown, owner of a collision shop in Batavia, was recognized with the business award for his efforts with the parade.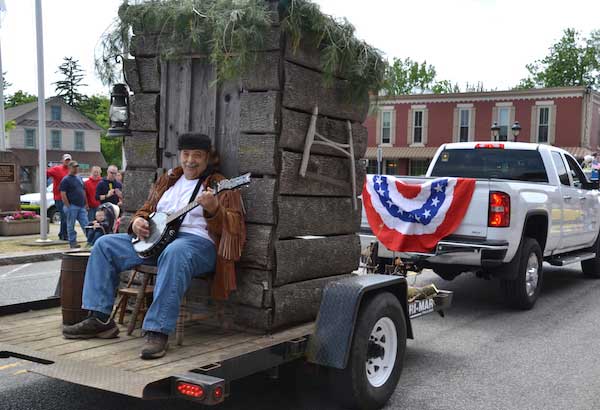 Al Capurso, president of the Orleans County Historical Society, dressed as a pioneer resident with a log cabin shed to honor the pioneers. Capurso said he will have the log cabin shed at upcoming parades in Albion, Barre and Lyndonville.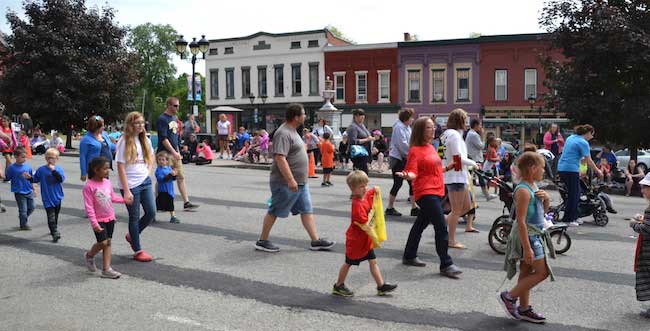 There were many soccer participants in the parade and that earned the youth soccer program the youth award from the parade judges.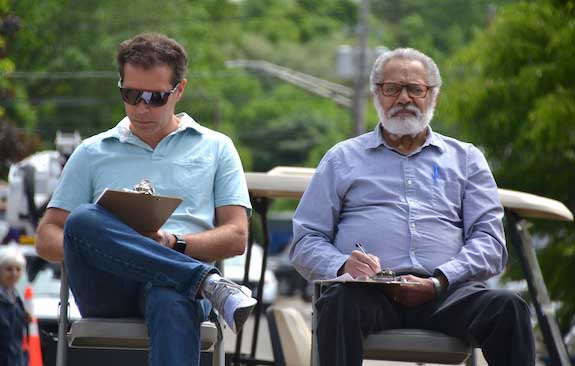 Dan Schiavone, left, and John Kenney, both former Holley mayors, served as parade judges along with Penny Cole.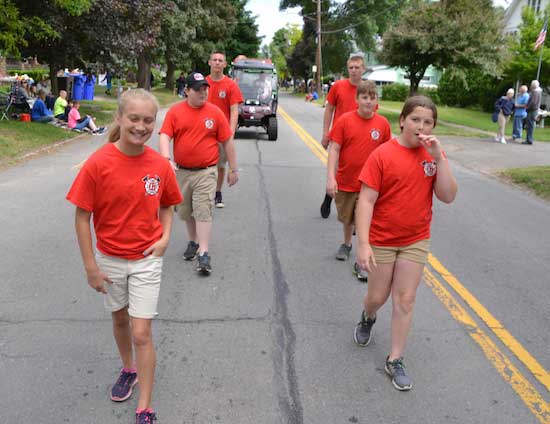 Some members of the Clarendon-Holley-Hulberton fire youth group march in the parade.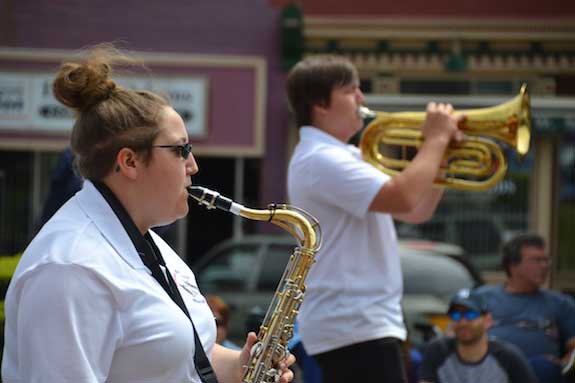 The Holley-Kendall Marching Band was awarded the grand prize from the parade judges.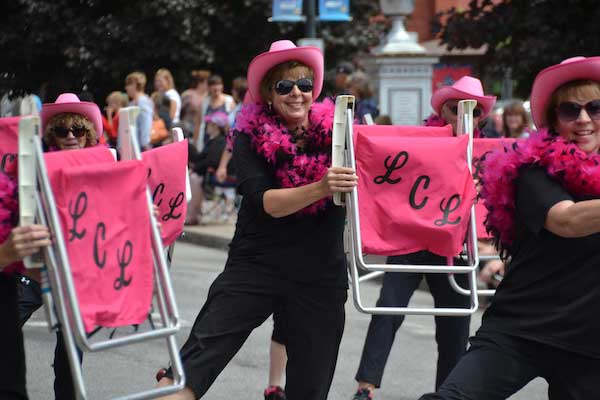 Carol D'Agostino and the Kendall Lawn Chair Ladies were a big hit with the crowd. They won the award for best group.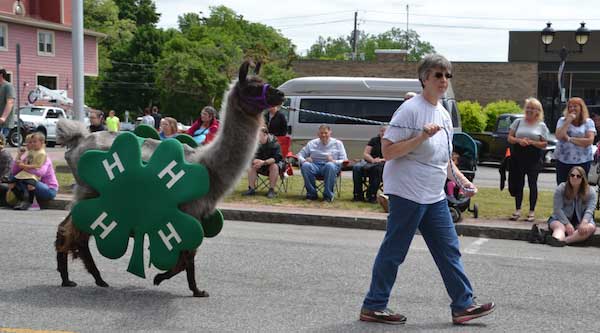 Barb Kurzowski walks a llama in the parade to promote the Orleans County 4-H program.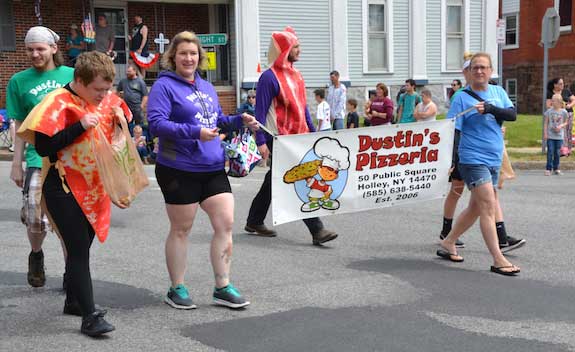 Dustin's Pizzeria was among many local businesses in the parade.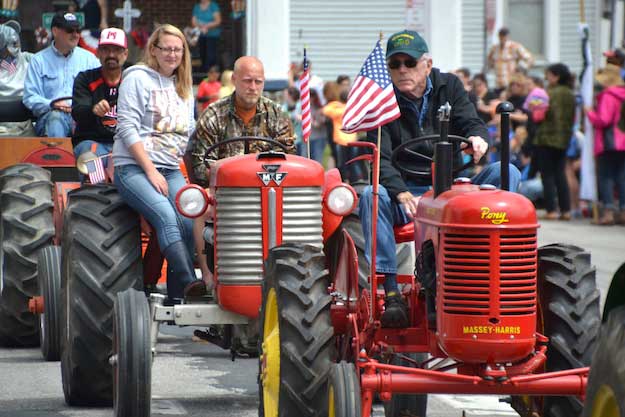 Dick Holland of West Henrietta drives a 1947 Massey Ferguson tractor through the Public Square. He is followed by Matt Clayton of Knowlesville and Raychelle Wilson with a 1958 Massey Ferguson.