Lots of Holiday spirit at Albion downtown event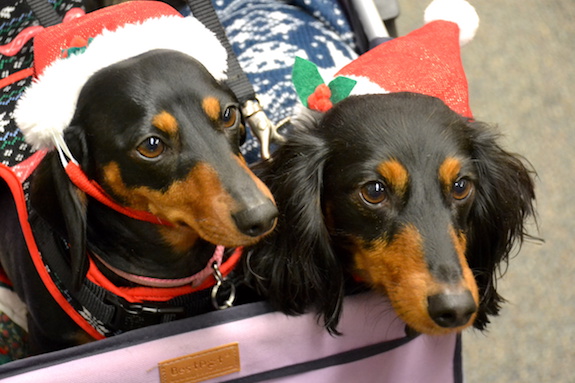 Photos by Tom Rivers
ALBION – These Dachshunds – Minnie, left, and Moose – owned by Lori Laine of Albion are dressed for the holidays. They are pictured at the Hazy Jade Gift Shop today during the Hometown Holiday event in downtown Albion, where there were many free activities for children as well as deals at the local stores.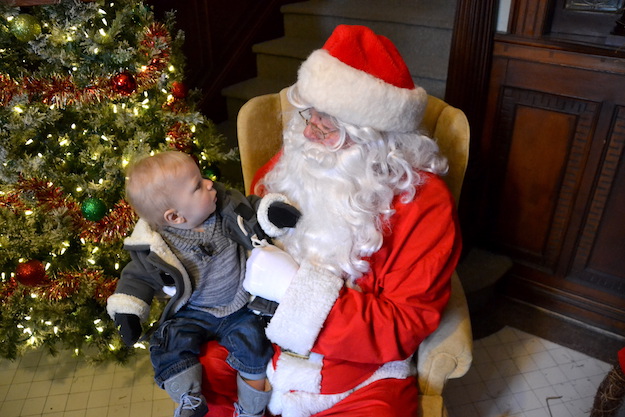 Santa Claus met with kids at the old Swan Library. In this photo Santa meets Charlie Coyle, who was born on Christmas 2015.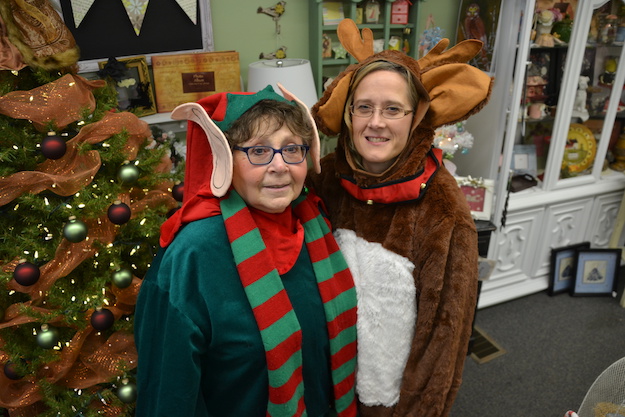 Paula Brooks is dressed as an elf and Lisa Stratton is a reindeer in this photo taken at Stratton's store, the Hazy Jade Gift Shop.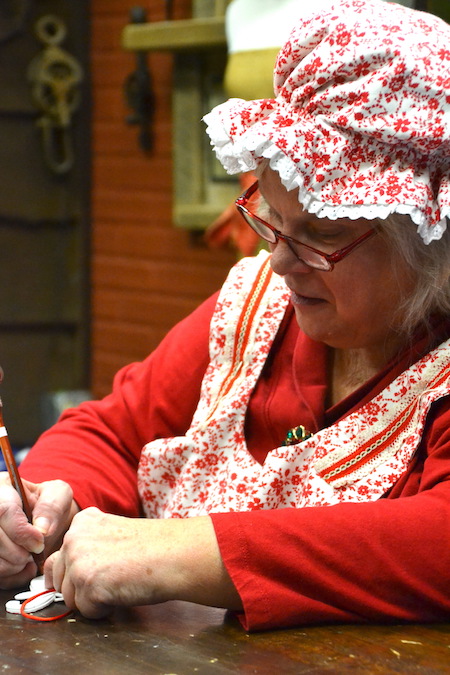 Mrs. Claus made ornaments with children at Pratt Works (Knight's Pride and MMIM) and also let them sign the Santa Scroll.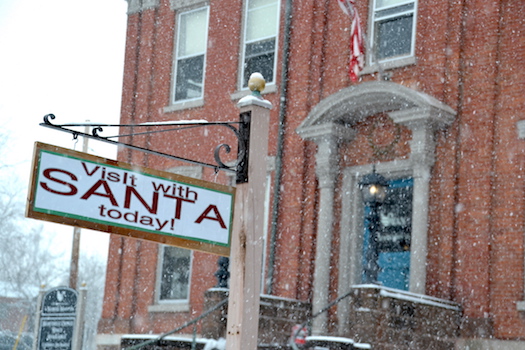 The snow was coming down pretty hard at times today in Albion.