Lots of highs in 40s this week

Photos by Tom Rivers
More than a dozen deer were out on Monday evening in a backyard on Moore Street in Albion.
The high for today will be 49 with areas of fog before 3 p.m. and a 30 percent chance of rain, according to the National Weather Service in Buffalo.
The highs for the rest of the week include 46 on Wednesday, 44 on Thursday, 47 on Friday and 48 on Saturday.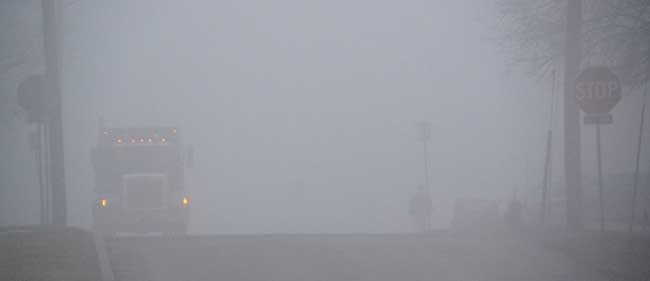 The morning started off with fog in Orleans County. This photo shows a truck on East Park Street in Albion.