Lots of good vibes, good eats at Strawberry Festival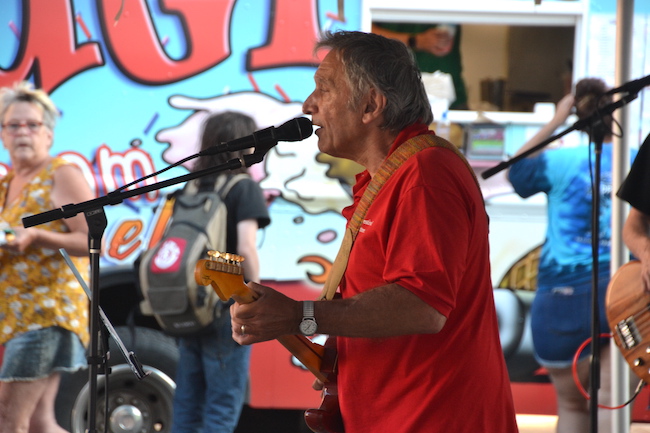 Photos by Tom Rivers
ALBION – Bill Pileggi and The Triple Play Band performed in the food court this evening at the Albion Strawberry Festival.
There are four different spots for musicians during the festival, which continues on Saturday.
Pileggi and his group perform pop, rock, country and blues music spanning four decades with music from Johnny Cash to Jimmy Buffett to Creedence Clearwater Revival.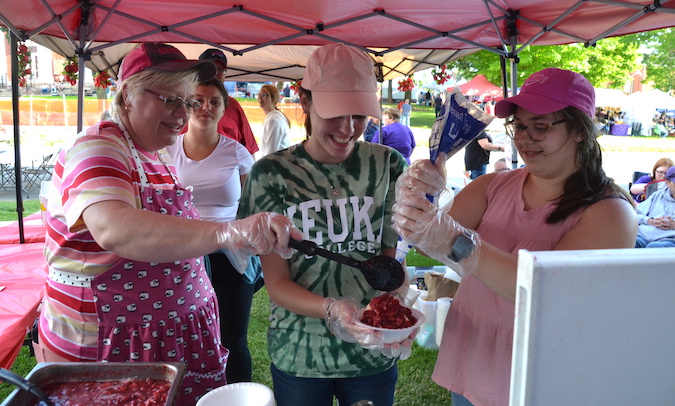 The Albion Music Boosters served up strawberry shortcakes and sundaes in a booth outside the First Presbyterian Church of Albion. Pictured form left include Roseanne Allen, Annalise Steier and Audrey Pask.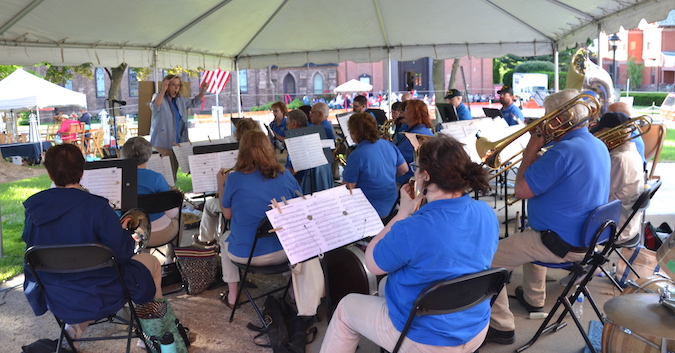 The Kendall Community Band performed by the courthouse.
The festival returned after being cancelled in 2020 and 2021 due to Covid restrictions and concerns. This is the 34th time for the festival in Albion.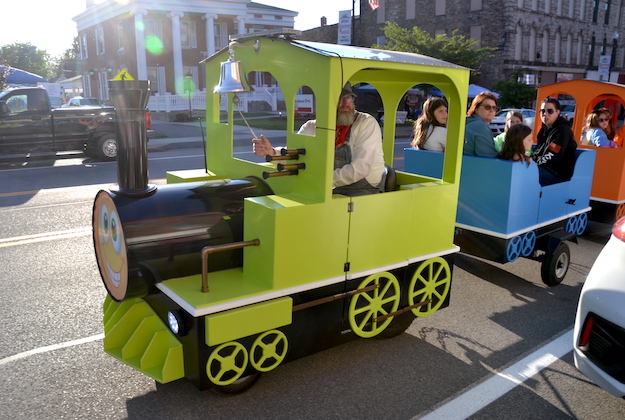 Train rides are offered down Main Street and around the festival grounds.
The action resumes on Saturday until 8 p.m. The parade will be at 10 a.m.