Lots of fun for Albion's annual Sip N' Stroll
350 attend wine-tasting event at downtown businesses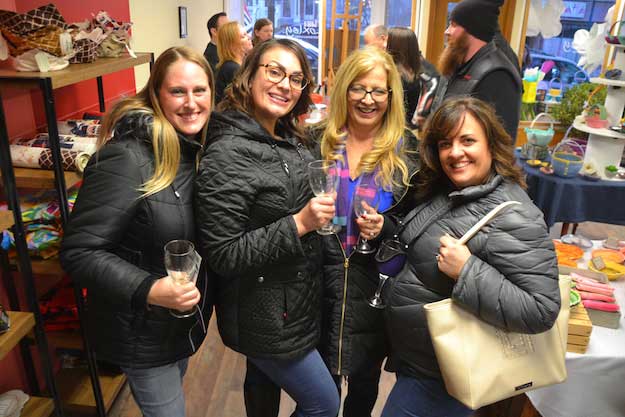 Photos by Tom Rivers
ALBION – These four friends enjoyed the Albion Sip N' Stroll on Saturday. Lindsay Monacelli, Erin Conley, Cindy Ramsey and Kimberly Koia were among about 350 people who sampled wine at 15 locations for the seventh annual Sip N' Stroll in downtown Albion.
The four ladies are shown at Laura Loxley on Main Street, trying wine from A Gust of Sun Winery in Ransomville.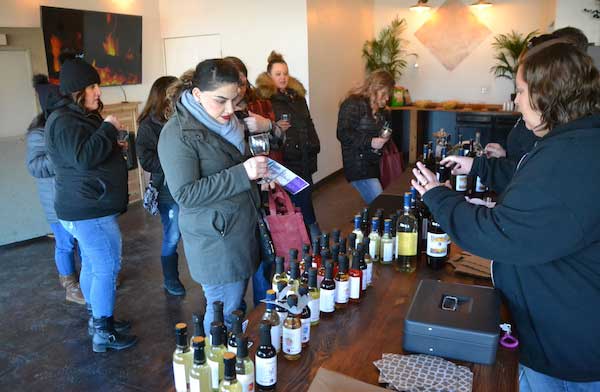 Denise Hagen of Albion tries wine from Autumn Moon Farm Winery in Bergen. They are in the kitchen and party room at the Lockstone.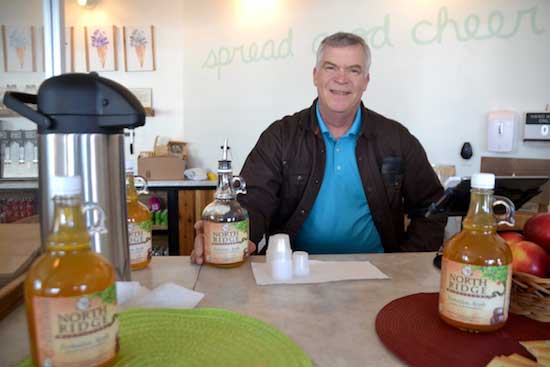 Ray Wendling, owner of North Ridge Distillery in Medina, offered samples of "Forbidden Apple" at Tinsel.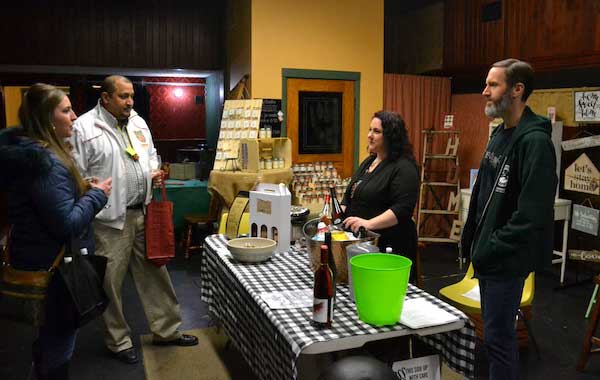 Jennifer Mateo and her husband Erik Mateo tried wines from Leonard Oakes Estate Winery in Medina. Sarah Geer served the wine at Red Check Rustic in the Pratt Opera House building. Geer was joined by her husband Peter in serving the wine for Leonard Oakes.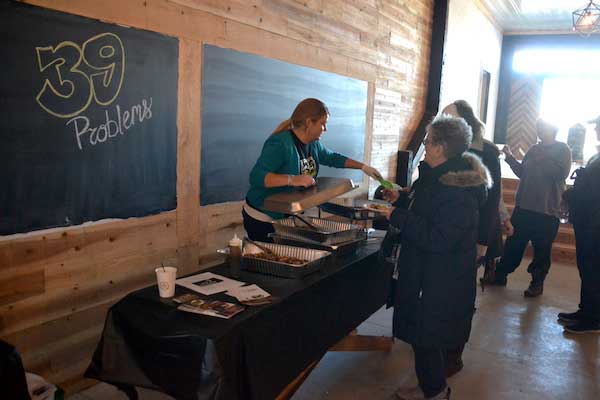 Nickie Girardo, manager at 39 Problems in Albion, serves up appetizers for the 100 people who bought VIP tickets for the Sip N' Stroll. The Lockstone hosted the VIP party.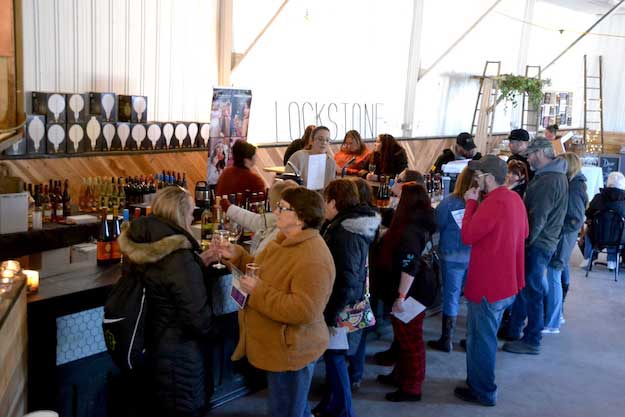 The Lockstone opened its doors for the VIP party. John Hernandez and his wife Natasha Wasuck have been working about two years to turn the site into a wedding and events venue. There is still a lot of work to do. The Lockstone will host two weddings in October.
The couple opened Tinsel, an ice cream shop, last June at the front of the building at 160 North Main St.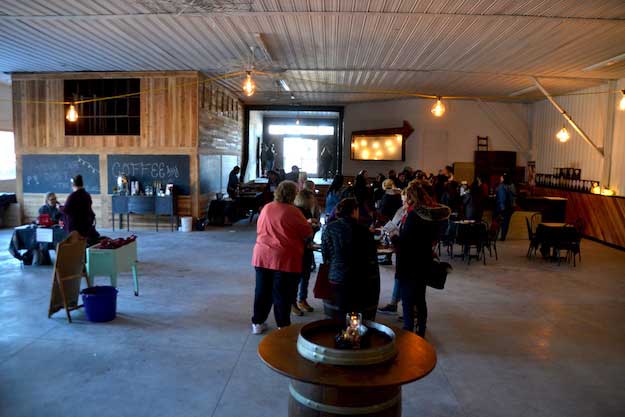 People check in at the beginning of the VIP party at the Lockstone, the former Burgio Tire just north of the Erie Canal.
Janna Stirk, Liz Groat and Natasha Wasuck took the lead in planning the seventh annual wine walk for the Albion Merchants Association.
In September, Stirk opened "Marked. by Janna." on East Bank Street, where she does body-waxing and micro-blading. She said the Sip N' Stroll is a chance to highlight the businesses in the downtown. She sees a lot of new energy among the business owners.
Stirk has led many painting parties in the kitchen room at the Lockstone. She said the Lockstone will be a landmark establishment for the community, at a location that serves as a gateway into the downtown.