Lots of fun at 'Hallow' Fest in Holley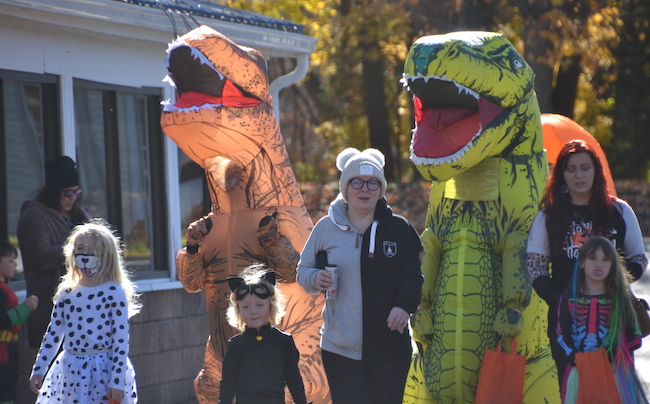 Photos by Tom Rivers
HOLLEY – Costumed characters paraded in Holley's Public Square today as part of Holley's Fall "Hallow" Fest.
The weather cooperated with bright sunshine and temperatures at 60 degrees.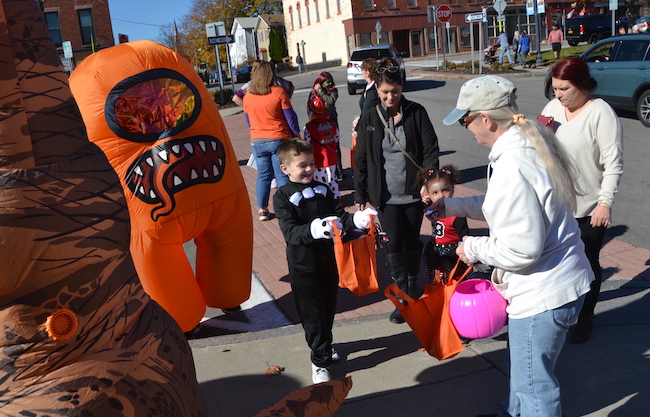 Rochelle Moroz, village trustee, passed out candy to many kids in the Public Square.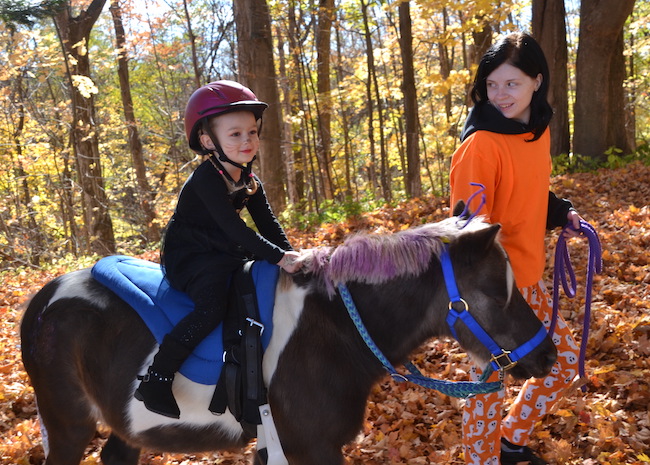 Olivia Klatt, 4, of Clarendon wears a cat costume while riding a pony named Aladdin with some assistance from Jayme Scheiber of JMC Training in Spencerport.
The event included horse and pony rides, face painting, wine and hard cider tastings and a baked sale with food vendors. The library also hosted a coloring contest and other activities. From 5:30 to 7:30 p.m. St. Mary's Catholic Church will have a trunk or treat in the church's back parking lot.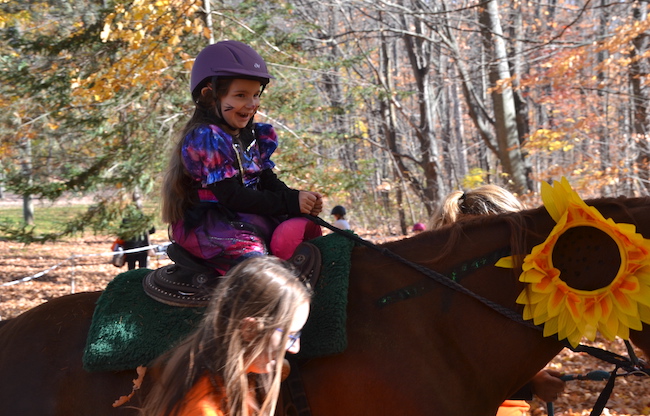 Chloe Imbert-Stockton, 6, of Holley rides the horse named Princess.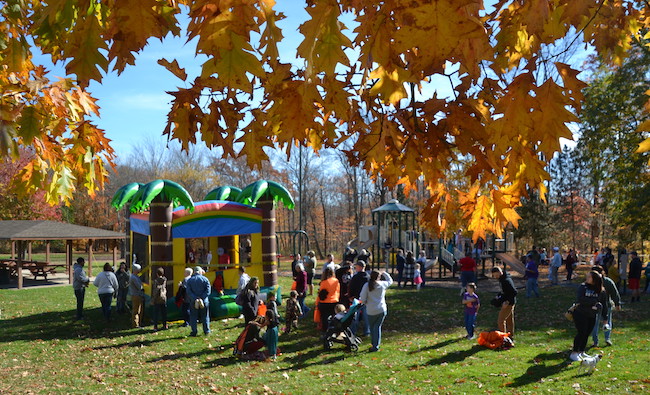 Kids enjoy the bounce house at the playground along the canal trail.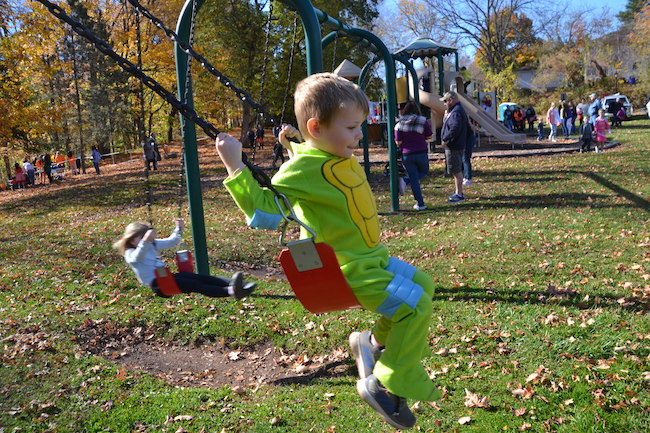 Sullivan Sevor, 4, of Holley enjoys good old-fashioned fun on a swing. He is wearing a Teenage Ninja Mutant Turtle costume.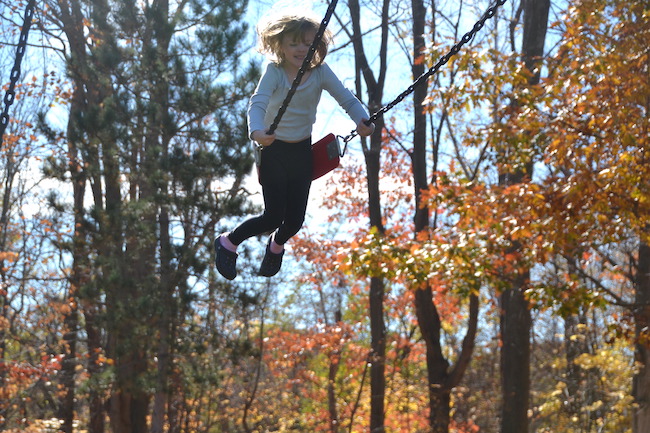 Charlotte Sevor, 5, could swing high next to her brother at the playground.