Lots of fun at first kickball tournament in Albion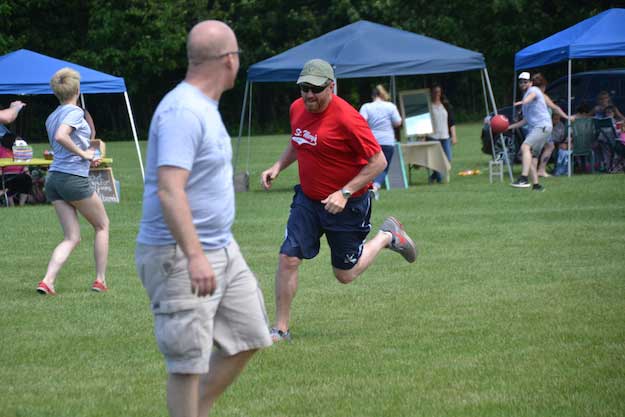 Photos by Tom Rivers
ALBION – Randy Giattino heads for third on his way to a home run for the St. Mary's team in today's kickball tournament at Bullard Park.
Giattino played with his 10-year-old son, Mason, and other players and coaches from the St. Mary's Little League team. St. Mary's finished second overall in the single-elimination seven team tournament.
The FLED Foundation organized the first-time event as a benefit for families with children fighting leukemia. The tournament was called, "Kicking Cancer's Ballz."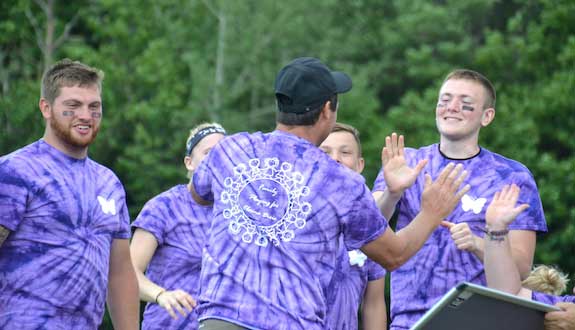 Carl Beecher, center, of Barre is congratulated by his teammates after a big home run in the tournament. Beecher played for the Toe Jammers which won the title.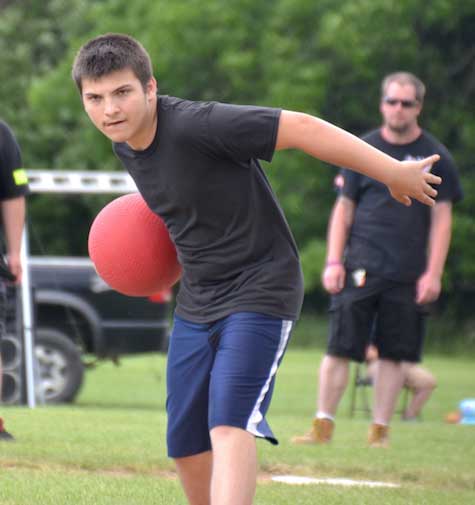 Colby Klinkbeil, 16, of Kent delivers a pitch for the team called "Big Ballers."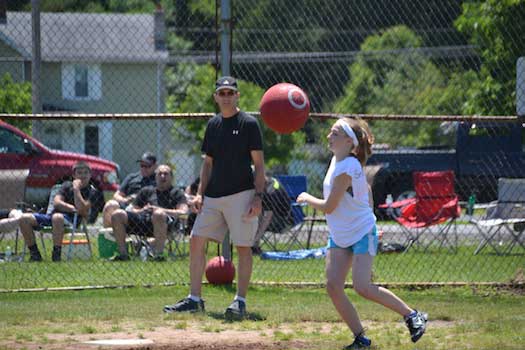 Emma Aquina, 14, of Oakfield kicks the ball. She played on a team called "Kick'n 4 Kancer."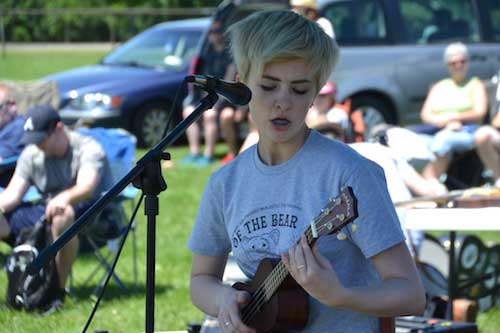 Lily Williams, 16, of Albion performs with the band, Of The Bear, which also played in the kickball tourney.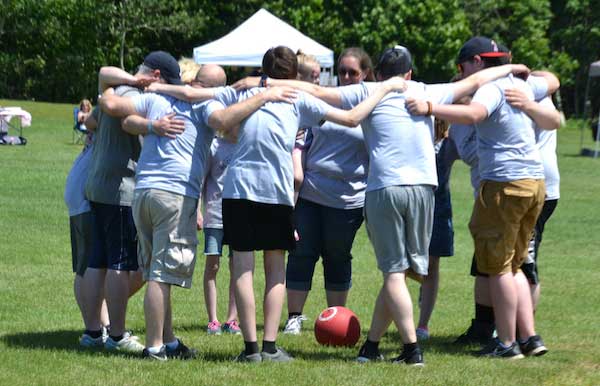 Of The Bear huddles before a game against St. Mary's.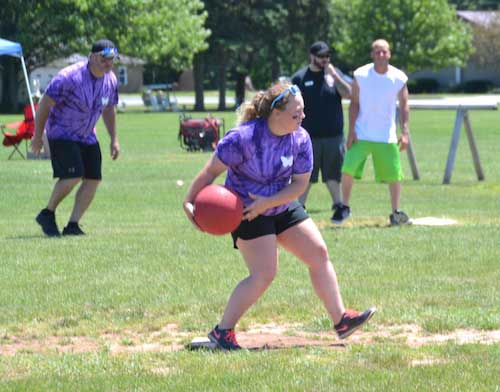 Morgan Bedford of Newfane rolls in a pitch for the Toe Jammers.
The event included three bands performing, free food and other games, including a duck pond, face painting and visit by Princess Jasmine.
Beth and Kyle Webb started the FLED – Fight Like Elaina Dixie – Foundation in honor of their daughter, Elaina, who passed away at age 2 ½ on Feb. 7 after battling leukemia for nine months.
They wanted a kickball tournament to highlight one of Elaina's favorite games.