Lots of fanfare for Barre's Don Ross on his 100th birthday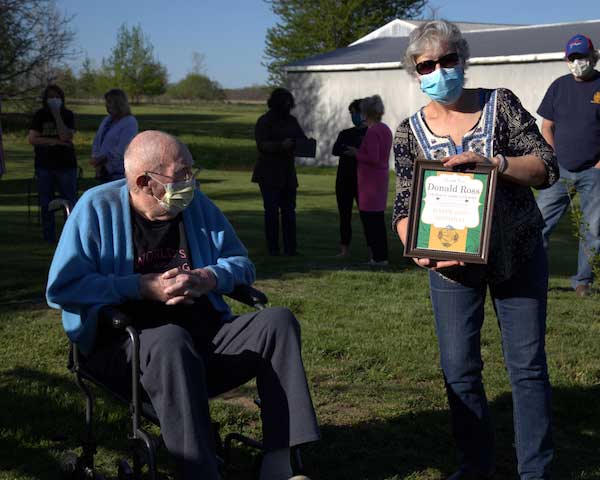 Photos courtesy of Kelly Dudley
BARRE – Betsy Miller presents Don Ross with a celebratory certificate this evening during a 100th birthday party in his honor. Miller presented the certificate on behalf of the Barre Betterment Committee.
Many of Don Ross's friends and neighbors in Barre stopped by his house today on Oak Orchard Road to wish him a happy birthday. Ross is 100. There was a party for him later in the evening at his neighbors, the Van Lieshouts. The attendees wore masks and celebrated Ross from a safe social distance.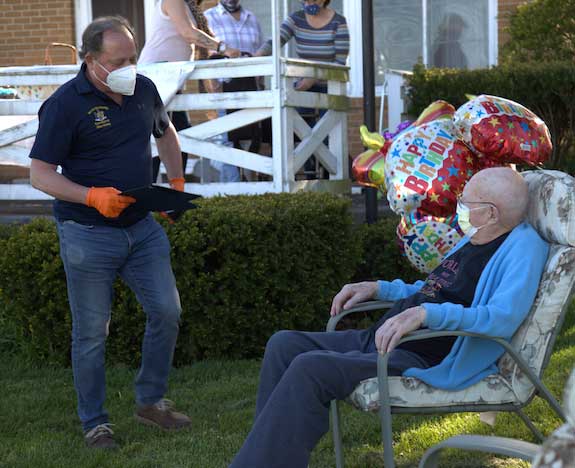 State Assemblyman Steve Hawley presents Ross with a proclamation on the Barre resident's 100th birthday.
Ross ran a plumbing business for 40 years in Albion. His wife Bernadine A. Ross, 99, passed away March 6, 2020. She ran the office for her husband's plumbing business.
Ross and his wife were very active in the Masonic Lodge and the Order of the Eastern Star. Ross joined the Masons when he was 22. He was a pin boy as a kid, setting up bowling pins on two lanes owned by the Masonic Lodge. The members were always good to him, and welcomed him to join the lodge as a young adult. Ross served in the local Masonic Lodge in many roles over the past 75 years.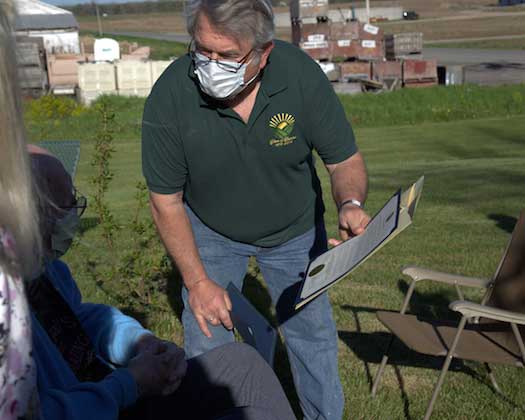 Barre Town Supervisor Sean Pogue also presents Ross with a proclamation on behalf of the town.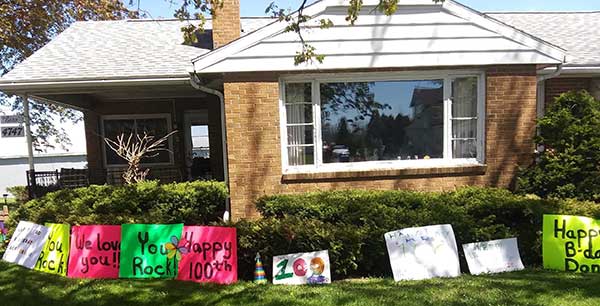 Provided photo: Earlier in the day, many of Ross's neighbors and members of the First Presbyterian Church of Albion stopped by Ross's house to wish him a happy birthday.