Lots of creativity and community spirit go into parade floats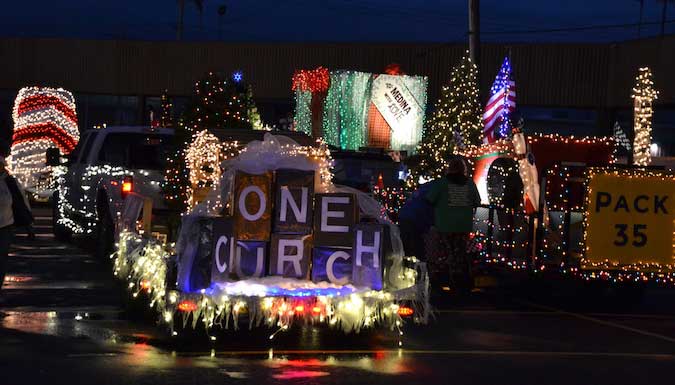 Photos by Tom Rivers
MEDINA – There were nearly 40 floats in today's Parade of Lights in Medina. Some of the entries are shown in the parking lot of the Olde Pickle Factory, which served as a staging area for the floats.
This was the ninth annual Parade of Lights and the event continues to draw big crowds to downtown Medina and caps off Medina's Olde Tyme Christmas Celebration.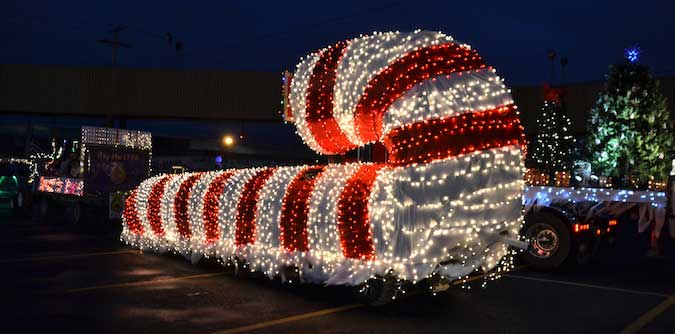 Matt C.M. Contracting made this giant candy cane. The generator stopped when the candy cane made it to Main Street so most of the crowd was unable to see it lighted up.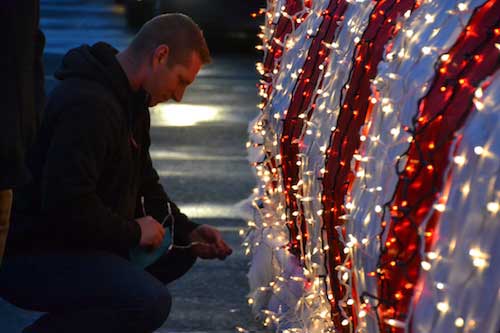 Matt Mundion of Matt C.M. Contracting tries to get another strand of lights working on his candy cane. Mundion is the three-time grand champion of the event.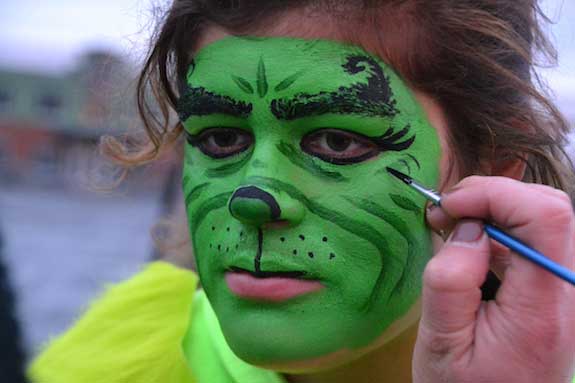 Katelyn Schlager of the Little Bits 4-H Club gets her Grinch make-up on for her role in the club's Whoville float. Brook Lux's hand is showing. She was the makeup artist.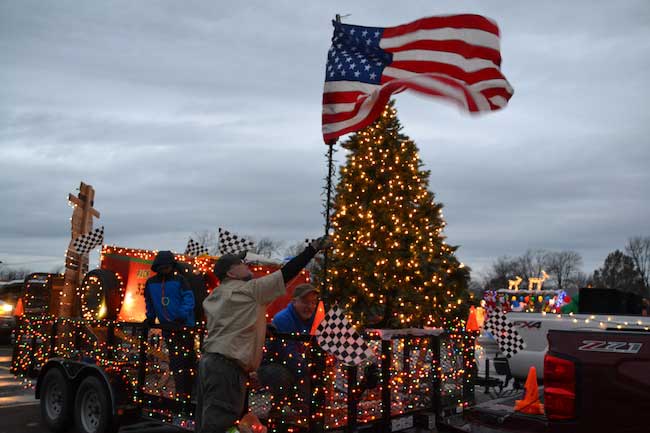 Bo Gobeli, a den leader for Cub Scout Pack 35 in Medina, adjusts the flag pole in the float. John Dieter, the cub master, also makes some last-minute adjustments before the parade.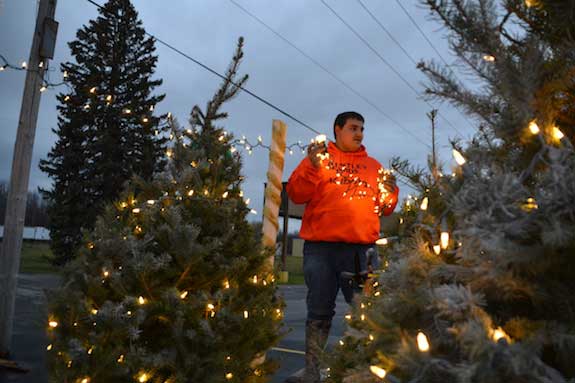 Dustin Shaffer of Bentley Brothers works on stringing lights for the business's float.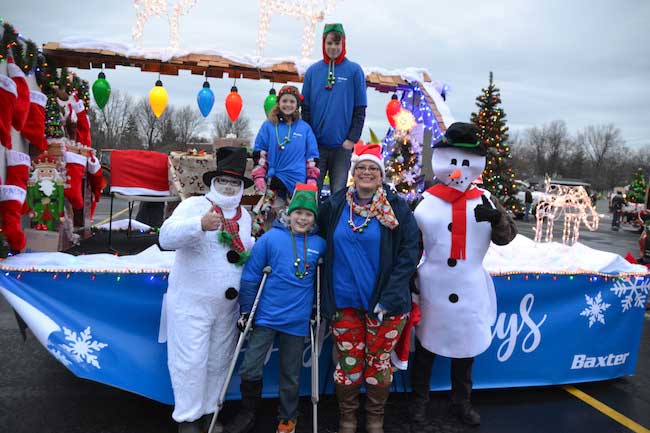 Baxter Healthcare in Medina participated in the Parade of Lights for the first time. Employees created a toy shop theme on the float.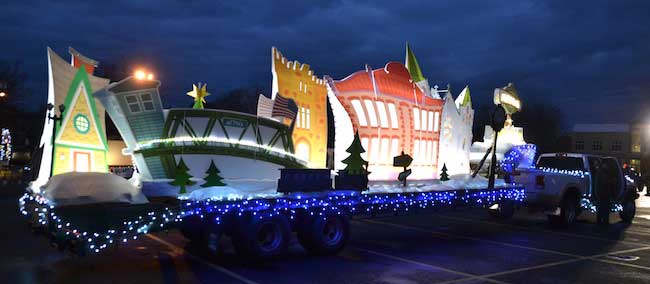 Takeform Architectural Graphics also made its debut in the parade and featured several cutouts depicting Medina landmarks.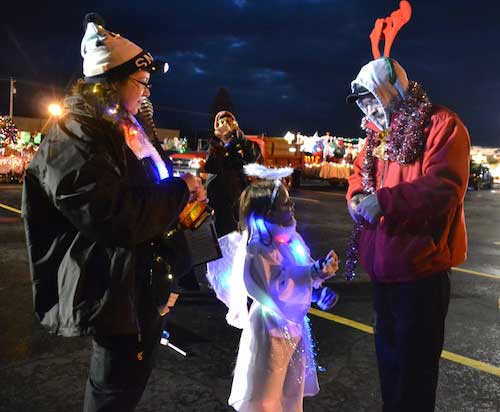 Teaghan Freeman of Le Roy is dressed as an angel for the Mark Time Marchers. She is joined by her parents, Yvonne Freeman, left, and Jeff Freeman.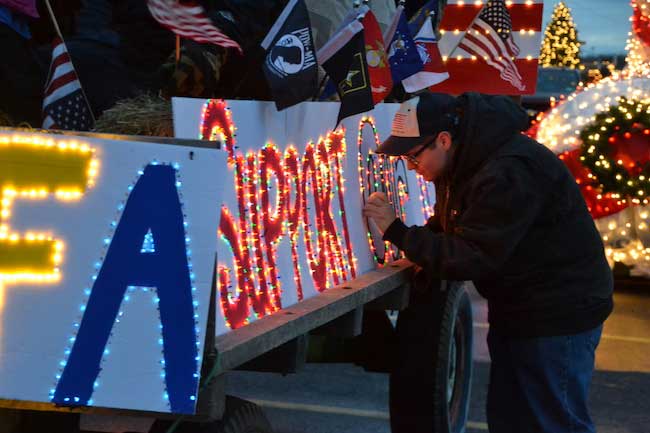 Ian Becker of the Roy-Hart FFA puts a finishing touch on the sign, "Support Our Troops." FFA students did all of the work on the float.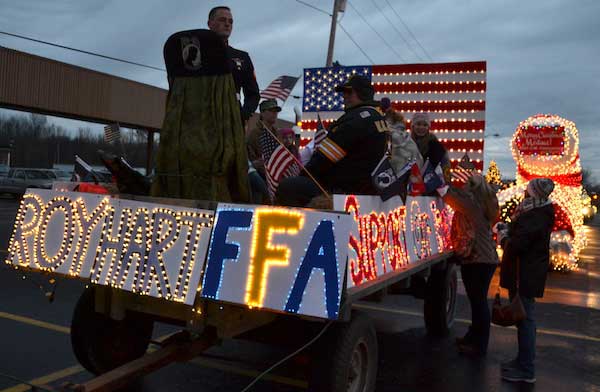 Several veterans joined the Roy-Hart students on the FFA float including a Marine, Bradley Mandaville of Barker, standing.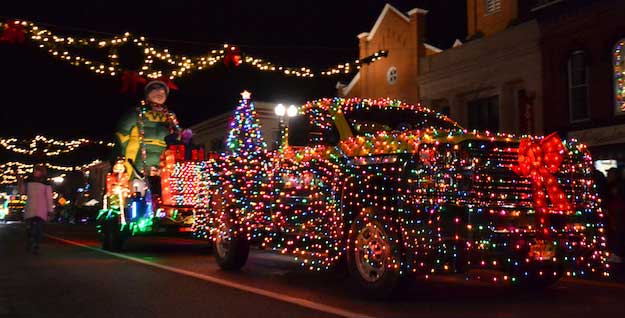 Weedman in Albion makes its way down Main Street during the popular parade.