Long-time Albion football coach recognized before final home game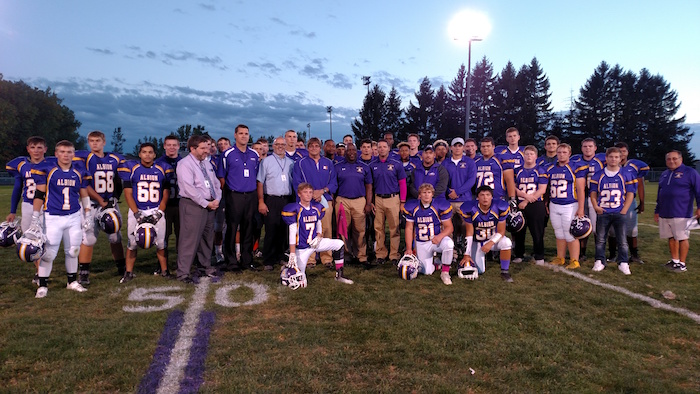 Photo by Cheryl Wertman
ALBION – Members of the Albion football team are pictured with long-time coach Wayne Wadhams (behind No. 7 to the right) before the kickoff of tonight's game vs. Akron. Both teams are 1-4 and are playing each other for the first time since 1990.
Wadhams is retiring as a high school technology education teacher, effective Feb. 28, 2017. He has served more than 30 years as a football coach at Albion. He played on the school's 1979 team that won Albion's first Sectional title.
Wadhams and the senior football players were honored tonight during the last home game of the season for the Purple Eagles.