Long-time Albion firefighters honored for milestone anniversaries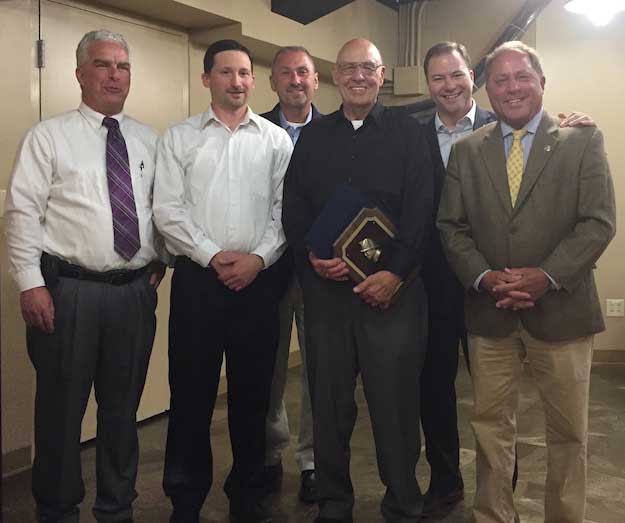 Provided photos
BATAVIA – The Albion Fire Department held its annual banquet on Saturday at Batavia Downs and honored some of its long-time members for reaching milestone anniversaries for their service to the department.
Ron Armstrong leads the way with 60 years of service. Armstrong, fourth from left in top photo, is pictured with, from left: AFD President Al Cheverie, Deputy Chief Jeremy Graham, Orleans County Emergency Management Office Coordinator Dale Banker, State Sen. Rob Ortt and State Assemblyman Steve Hawley.
Armstrong, a past fire chief, continues to be an active member of the Fire Department. He gave up driving the fire trucks last year, but continues to operate trucks at the scene and help in other ways.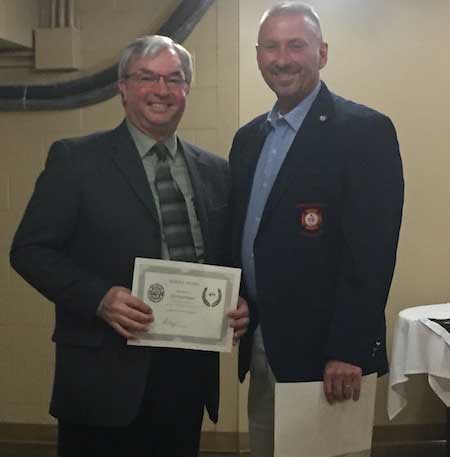 These Albion firefighters, Eric Bradshaw (left) and Dale Banker, were both recognized for 40 years of service to the department. They are both past chiefs.