What may be final food distribution held this morning in Albion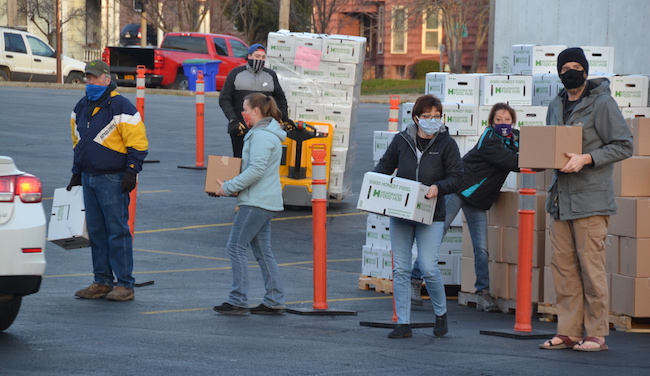 Photos by Tom Rivers
ALBION – Volunteers, including Natalie Mrzywka, Kim Hazel and Robert Batt from the Cornell Cooperative Extension in Orleans County, carry boxes to vehicles this morning in Albion in what is the last scheduled food distribution.
The events started in April in response to the Covid-19 pandemic, trying to connect excess produce and other food to people in need.
The U.S. Department of Agriculture has funded the USDA Farmers to Families Food Box Program nation-wide through the end of December. An announcement hasn't been made whether the distributions will continue in January.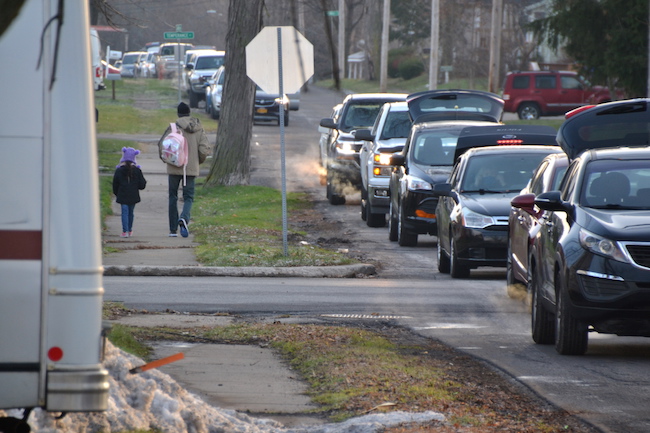 These two walk down Chamberlain Street on their way to the elementary school, passing a long line of vehicles. The line also went down McKinistry, East Park and Main streets.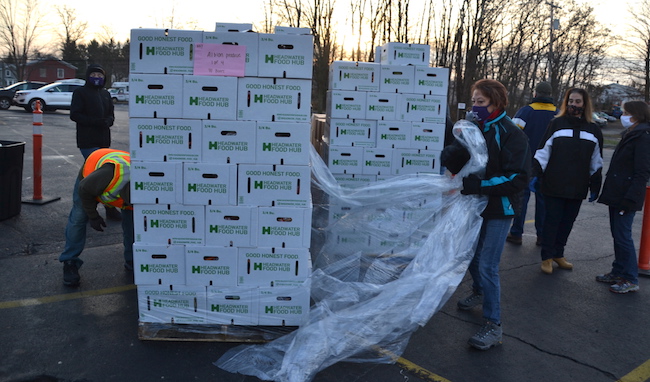 Krista Fiegel, an employee at the Iroquois Job Corps, rips the plastic off a pallet of boxes of food. She was one of four Job Corps employees who helped this morning.
Community Action and the Office for the Aging have been coordinating the events in Albion and Holley with the Medina Area Association of Churches taking the lead in Medina.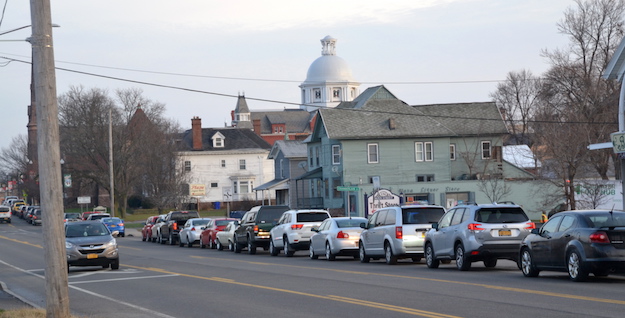 The line of vehicles stretched over four streets including Main Street. This photo was taken at about 8 a.m.