Local woman collects 1,583 pairs of socks for Open Door Mission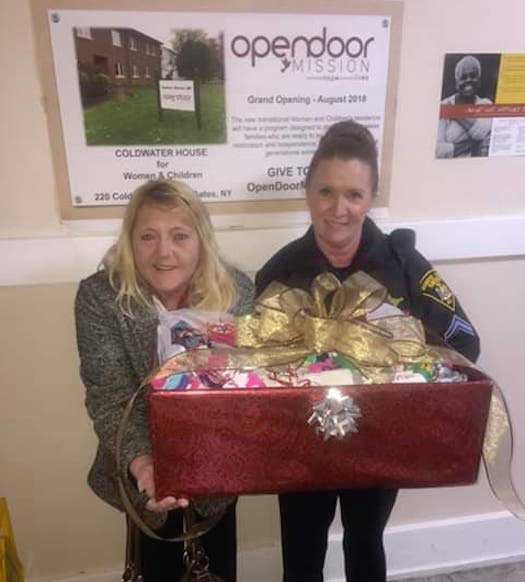 Photos courtesy of Tammi Bale
ROCHESTER – Tammi Bale, left, of Clarendon is pictured on Monday when she delivered 1,583 pairs of new socks to the Open Door Mission in Rochester.
Bale collected the socks for the third year as part of a "Just Socks, Ma" campaign in honor of her son, Robert Bale. He had a good job as a HVAC technician, often working 50 hours a week. He also had a secret addiction. He used heroin. His family didn't know it, nor did his roommate or close friends. On March 10, 2016, he had a fatal overdose at age 28.
Robert was a hard-working young man who didn't want to burden other people, even at Christmas, his mother said. When Tammi Bale asked her son what he wanted for a present, he responded: "Just socks, Ma."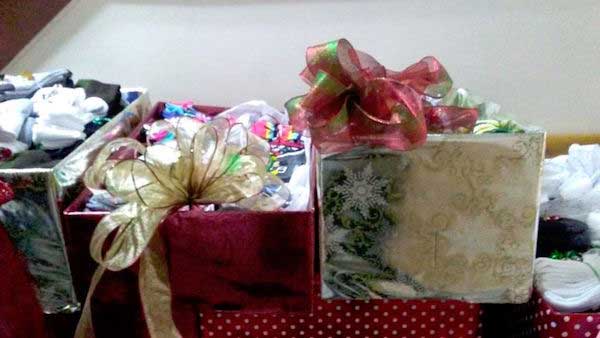 Bale delivered the socks, which were wrapped up as Christmas presents by the Monroe County Sheriff's Office. The 1,583 pairs of socks is a big increase from the 300 last year.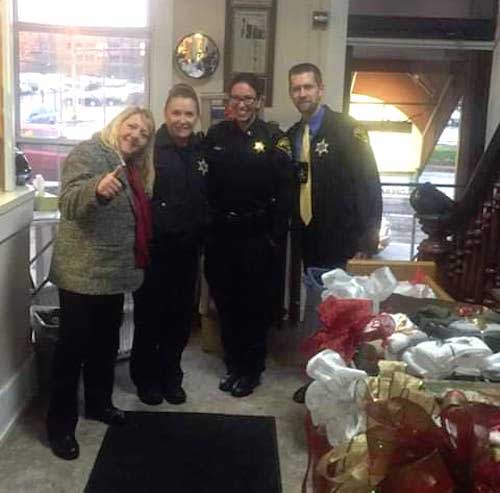 Bale is pictured at the Open Door Mission on Monday.