Local vets tour Naval Park in Buffalo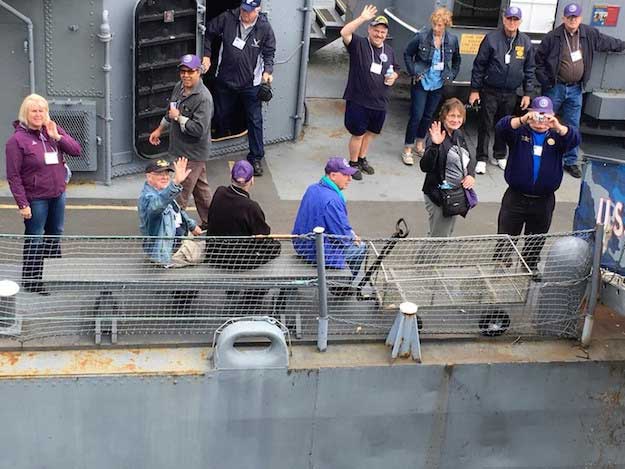 Provided photos
BUFFALO – A group of 31 veterans and their family members toured the Buffalo and Erie County Military & Naval Park on Armed Forces Day on May 18. They visited the site as part of the Orleans County Joseph P. Dwyer Peer to Peer Program.
The group from Orleans County toured two ships and a submarine. They ate their lunch while on board the ship and then went to the Sea Bees Memorial in North Tonawanda. They finished the trip with volunteer Program Coordinator Catherine Schmidt treating the group to ice cream at Hoover's Dairy in Sanborn.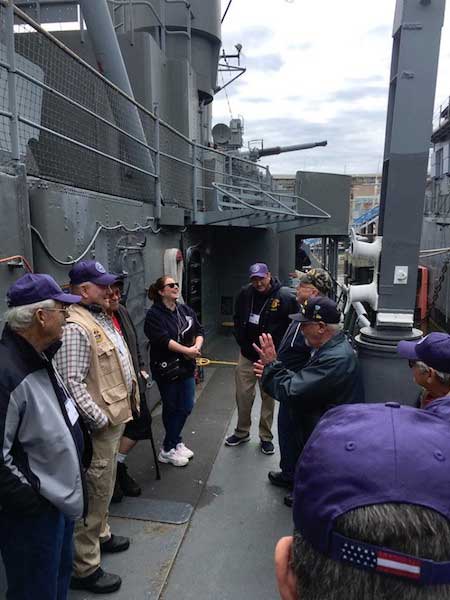 Veterans also received a newly designed baseball cap by Catherine Schmidt that symbolizes Orleans County Dwyer program.
The first Armed Forces Day was celebrated on May 20, 1950. The theme for that day was "Teamed for Defense", which expressed the unification of all military forces under one government department. According to the U.S. Department of Defense, the day was designed to expand public understanding of what type of job was performed and the role of the military in civilian life.
Armed Forces Day was a day for the military to show "state-of-the-art" equipment to Americans. It was also a day to honor and acknowledge Americans in the armed forces. Parades, open houses, receptions and air shows were held at the inaugural Armed Forces Day. Armed Forces Day is still celebrated nationwide today and is part of Armed Forces Week.