Local Santa works hard to keep Charlie Howard legacy alive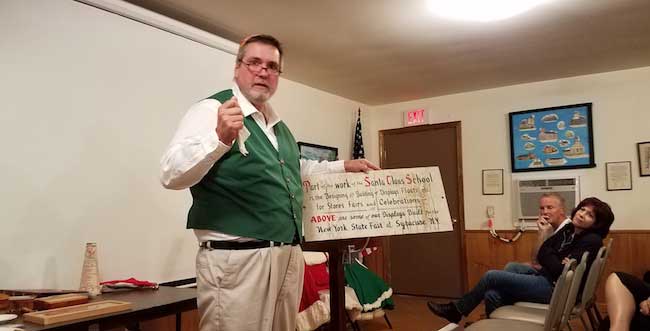 Provided photos
CLARENDON – Ken McPherson, a local resident and graduate of the Charles W. Howard Santa Claus School, spoke about Howard and Santa School's history during a presentation last week at the Clarendon Historical Society.
Howard founded the school in Albion in 1937 and continued it locally until his death in 1966. The school continues in his name in Midland, Mich. The class has sold out this coming week. To accommodate additional students, the school will run a second week of Santa lessons Nov. 2-4. (Click here for more information.)
McPherson has been portraying Santa for more than 30 years. He also collects memorabilia from the school when it was in Albion. He gives several talks a year about Howard and the former Christmas Park.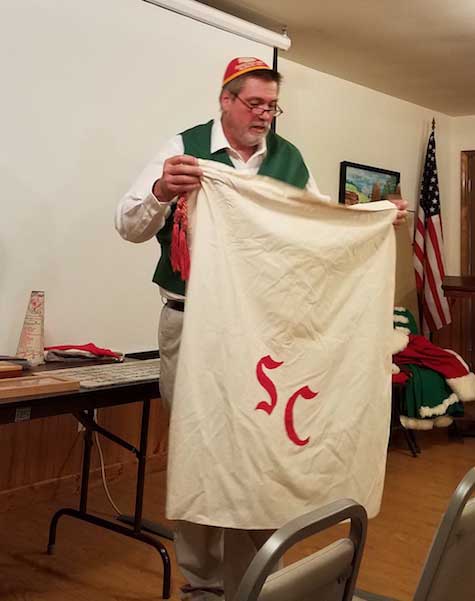 Howard's Santa classes dealt with psychology, costuming, make-up, whisker grooming, voice modulation, the history and legend of St. Nicholas and learning the correct way to "ho-ho-ho." Howard believed you couldn't be a proper Santa unless you knew the history of the character you were portraying.
Howard was considered the country's "Number 1 Santa," and is perhaps best remembered as being Santa in the Macy's Parade in New York City from 1948 to 1965. His school was featured in national magazines.