Local FLED Foundation donates clothing, toys to Golisano Children's Hospital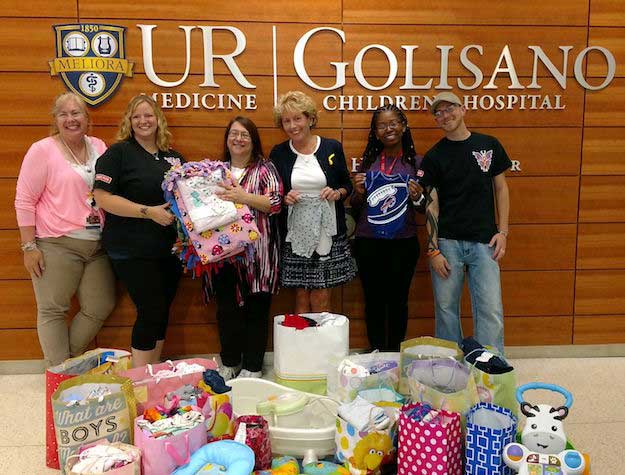 Provided photos
ROCHESTER – Representatives from the FLED Foundation presented 17 bags of children's clothing, toys, blankets and two baths to the Golisano Children's Hospital this morning.
The FLED Foundation raises funds and awareness to fight childhood leukemia, and also supports families affected by the disease.
FLED – Fight Like Elaina Dixie –was formed in memory of Elaina Webb of Albion, who was 2 ½ when she passed away on Feb. 7 after battling leukemia for nine months. She is the daughter of Kyle and Beth Webb of Albion.
Pictured in the top photo include, from left: Kiersten Kunick, Parent Advocate with CURE; Beth Webb, Vice President of The FLED Foundation; Kim Dudrak, Pediatric Physician's Assistant; Trisha LaLonde, Pediatric Nurse Manager on 7North; Dr. Asante, Pediatric Hematology Oncology Specialist; and Kyle Webb, President of The FLED Foundation.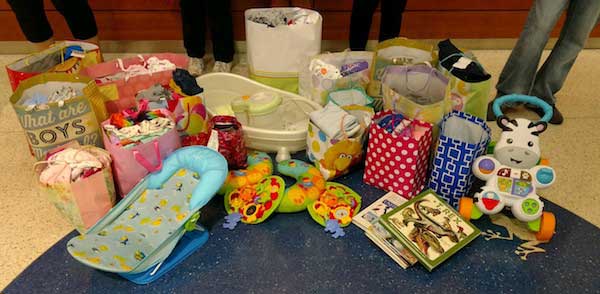 Beth Webb said she appreciated the many donations that will go to all the floors and wings of the Golisano Children's Hospital.
"We are truly thankful to our supporters and we are in awe of the generosity shown with these donations," she said.