Local business surprises Sheriff's Office employees with lunch today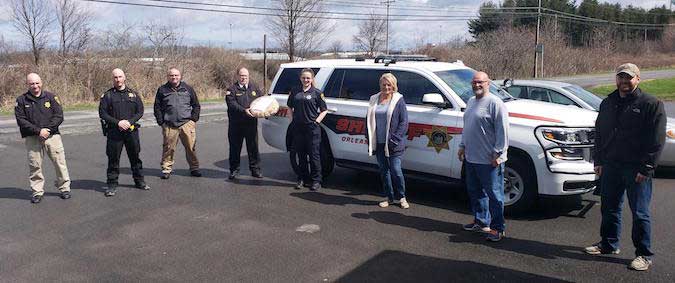 Provided photos
ALBION – Orleans County Sheriff Chris Bourke holds a food tray that was donated today for the staff of the Sheriff's Office. John Chapman, owner of Champs Mini Mart in Ridgeway and the E-Z Shop in Lyndonville, donated the food that was shared at noon and 4:30 p.m. with deputies, dispatchers, civil clerks and corrections officers.
"Thank you for your service to the citizens of Orleans County especially during these trying times," read the message on the food tray from Chapman. "We want you all to know that you are appreciated. Stay Safe."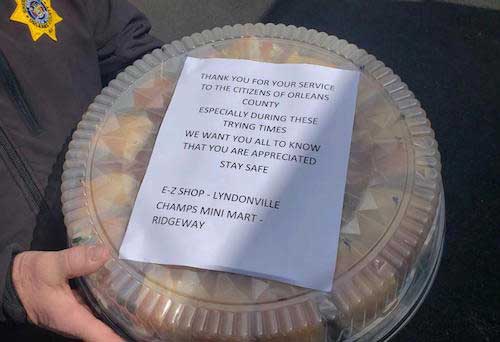 Bourke said the food was well received by the staff at the Sheriff's Office.
"We greatly appreciate this gesture of kindness to our front line essential employees," Bourke said. "The employees of the Orleans County Sheriff's Office continue to report to work every day and do their job for the citizens of Orleans County. It does not surprise me because we have excellent employees that do great work everyday."