Local Bills fans say epic snow made for unforgettable victory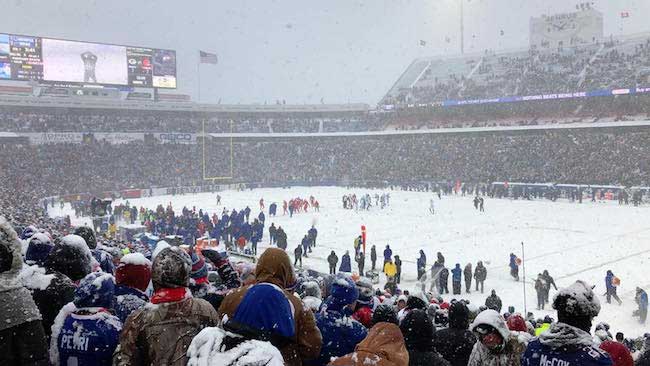 The Buffalo Bills pulled off a 13-7 victory over the Indianapolis Colts during blizzard-like conditions on Sunday. The win made the Bills 7-6 on the season and kept alive their chances for making the playoffs.
Several fans from Orleans County were at New Era Field in Orchard Park to cheer on the team. Bella Prest of Albion sent in the top photo. She was at the game with her father, Ricky Prest.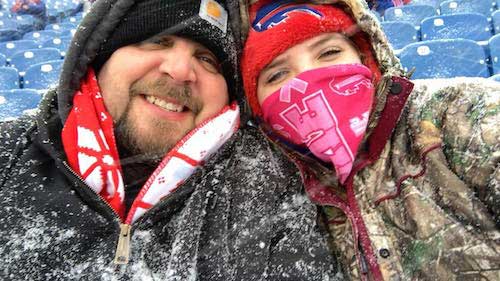 Bella Prest had a lot of fun at the game with her father: "It was a crazy and unforgettable experience! I'm glad I got to go and witness the wild Buffalo weather! It was really cold but 100 percent worth it!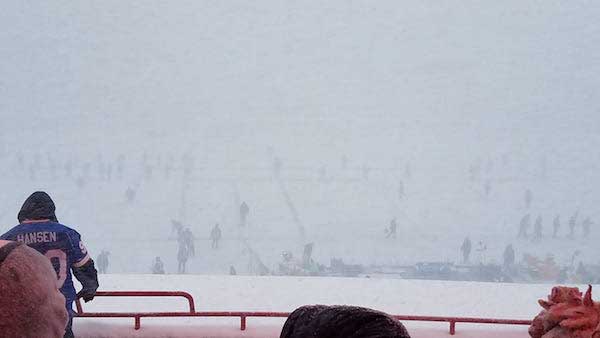 Luann McMullen attended the Bills game and sent in this photo. She went to New Era Field with her husband, Shawn.
"We have never been to a winter game before," Luann said in an email. "It was worth the effort! With white out conditions, the Bills red uniforms made it easy to see them out on the field. There was a lot of energy in the stands and I didn't hear any complaints about the weather.
"Bills fans are hardy fans!" Luann said. "People were talking of the old time games when snow like today was the norm. The players were like little kids, tossing snowballs, making snow angels and dancing on the field. They kept the crowd in the game as much as our noise did for them. There were a couple of snowmen in the nosebleed sections. The best part? Watching the Colts call a time out so they could dig a place to kick the ball from and the people on the sidelines and Bills just watching them. Those last 6 seconds and the OT really got people fired up. Fans all around us talking, cheering and celebrating a great game. So, yes it was worth it!!"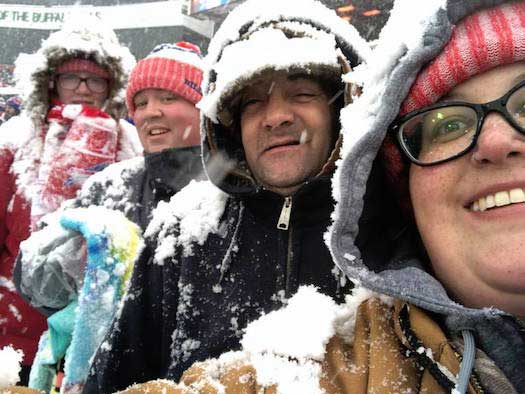 JoAnn Cary, right, of Albion attended the game with her husband Robert Cary Jr., his eldest son Robert Cary and Robert's fiancée, Alyssa DeVault.
"It was my very first Buffalo Bills game ever, and it was definitely a great first time experience!" JoAnn said. "It didn't matter how hard the snow came down on us Buffalo Bills fans, we were there to cheer on our team! Awesome game and I'm happy I was there to experience it!"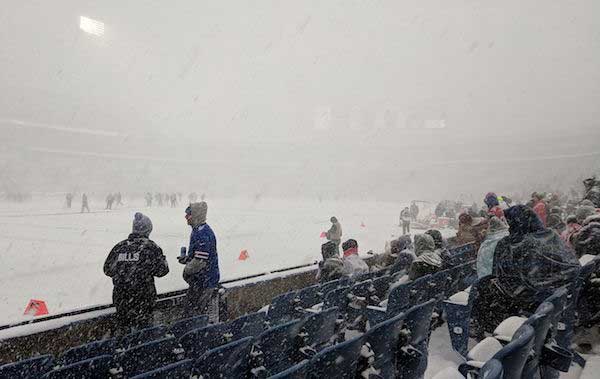 Stephanie Rustay of Albion sent in this photo during the first quarter. She attended the game with her daughter, Katie, and other friends.
"It was a fun atmosphere, everyone was loving the snow," Rustay said. "You couldn't see the score boards, at one time we could barely see the players. Which is nuts because they were wearing red."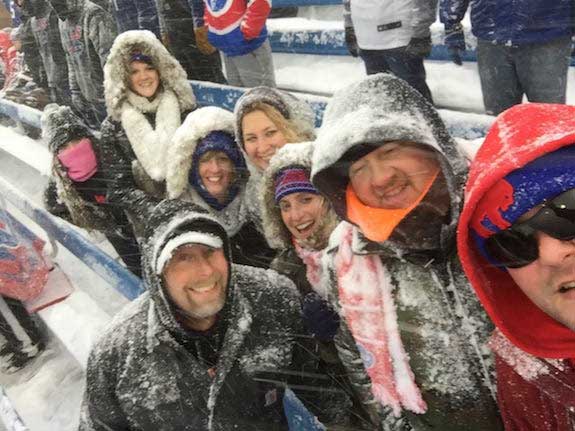 Amy Lewis, center, of Lyndonville enjoyed the game with her friends and family.
"It was a fun time with a super fun group, but ohhhhh so cold!" she said. "We were so bundled up, we could barely identify each other!"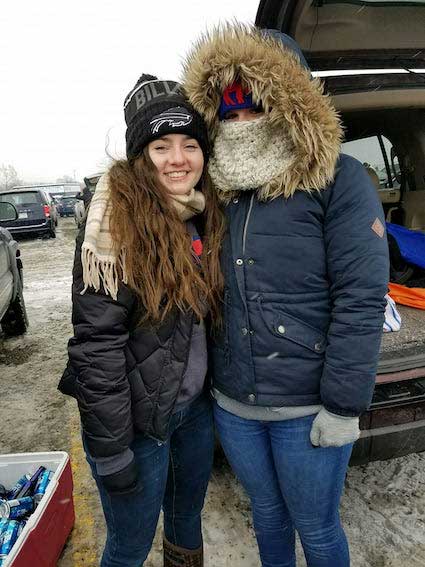 Aubrey Lewis and Mackenzie Muck of Lyndonville were dressed for a cold, snowy day at the stadium.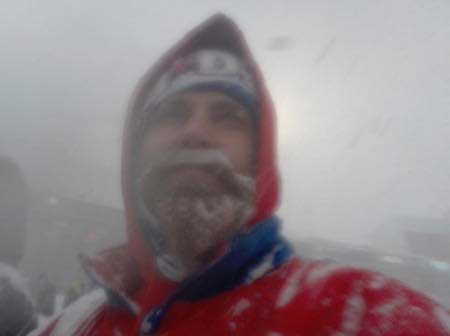 Ryan Arnold of Medina: "Beard is normally red."