Local artist finishes Erie Canal themed mural in Brockport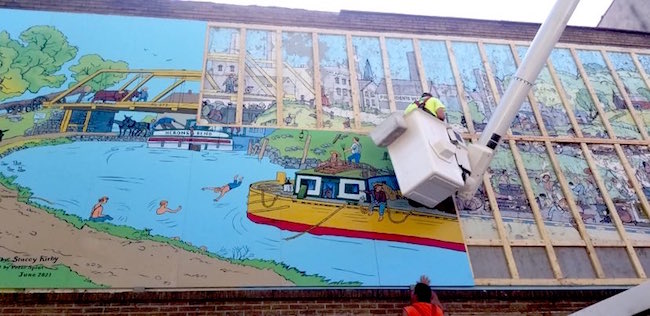 Provided photo
BROCKPORT – The Brockport DPW works on installing a mural on the Lift Bridge Book Shop earlier this week. Stacey Kirby Steward, an Albion native, painted the mural, which replaces one from 2010 which had deteriorated on the book store at 45 Main St.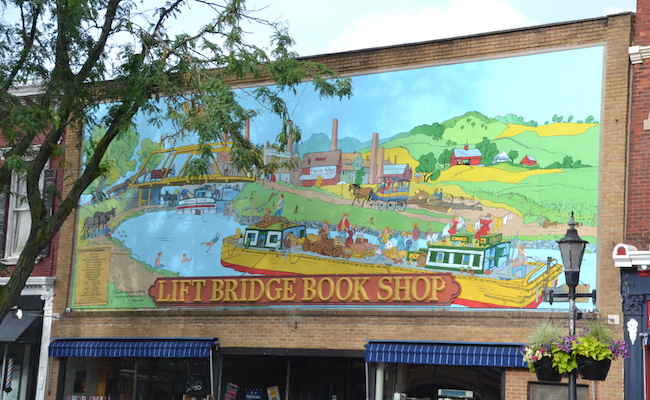 Photos by Tom Rivers:
Kirby Steward painted the mural from an illustration of a children's book, The Erie Canal, by Peter Spier. That book was originally published by Doubleday and remains in print by Herons Bend Productions.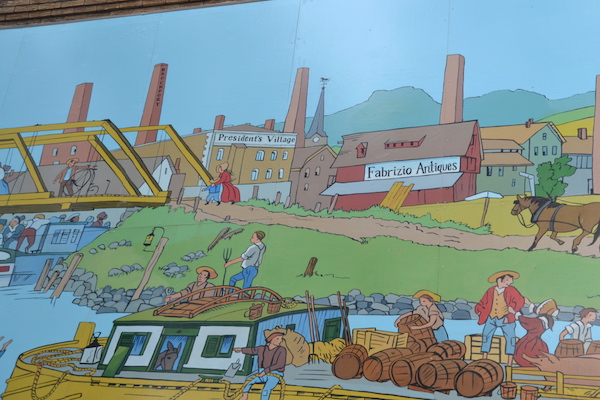 Kirby Steward provided more detail in her mural than the previous one, which included work from more than one artist.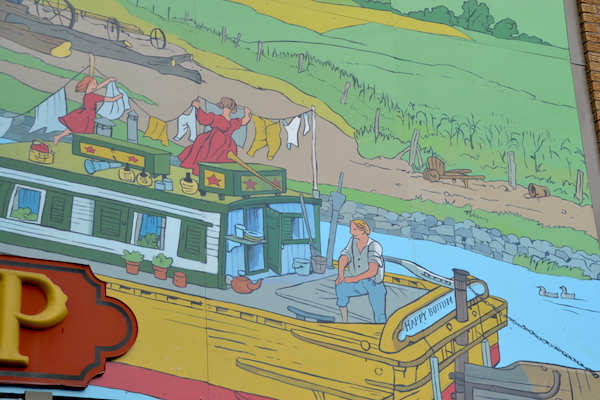 The book's story highlights the lyrics of the well-known canal song, "Low Bridge, Everybody Down" and includes many watercolor paintings.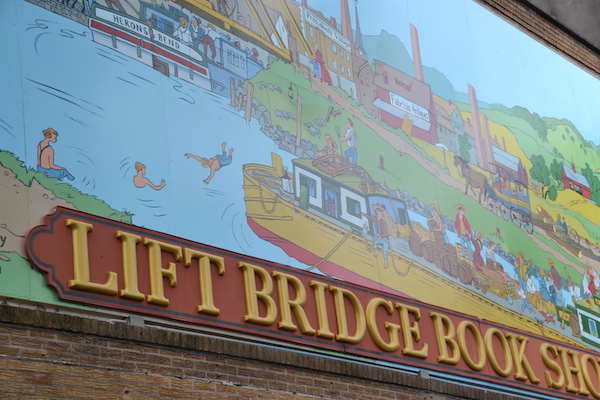 The mural is 44 1/2 feet long and 15 1/2 feet high. There are 22 panels that are each 4 by 8 feet.
"This is the first time I've recreated another artist's work," Kirby Seward said. "It was fun to explore the design. There is so much nuance and detail. It was fun to try a completely different style."
Kirby Steward also painted the "Welcome to Brockport" on the Main Street railroad bridge and created a scene of canal construction that is featured on the Department of Public Works Building.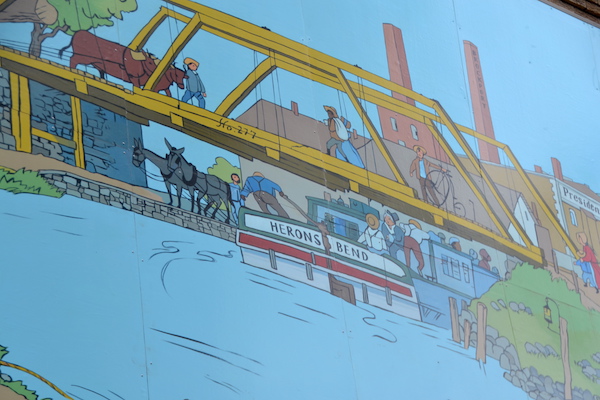 The project is supported by an Erie Canalway IMPACT! Grant and other community donations.