Local 4-H Lego team wins 'Core Values Award' at Spencerport competition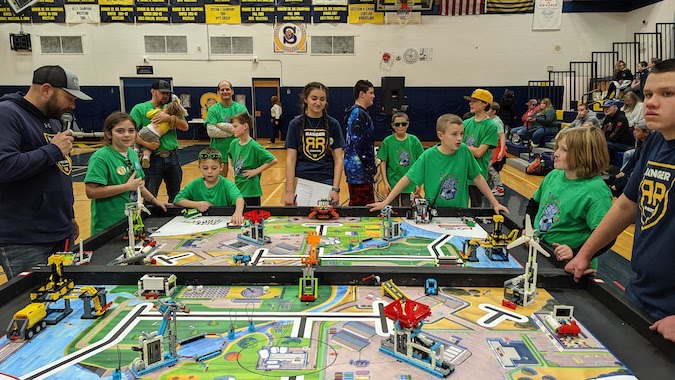 Photos and information from The Orleans County 4-H Robotics Club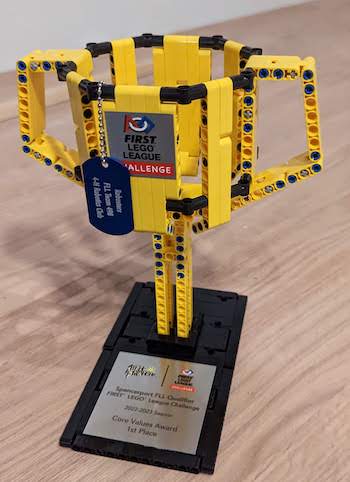 SPENCERPORT –  The Orleans County 4-H Robotics Club's FIRST Lego League Challenge team, known as the Robusters, competed at the Spencerport Qualifying Tournament on Sunday and won the won the "Core Values Award."
This is the 10th year for the local team, including two years during the Covid when the team met but didn't have competitions.
There are nine students on this year's team with participants from Holley, Lyndonville, Albion, Medina, Byron-Bergen as well as 2 home schoolers.
The Core Values Award "celebrates a team that displays extraordinary enthusiasm and spirit, knows they can accomplish more together than they could us individuals, and shows each other and other teams respect at all times."
In addition to the Core Values Award, the team won an "advancement" to the FLL Championship, which will be held at the Nichols School in Buffalo, on Feb. 18.
There are about 100 FLL Challenge teams this year in the western New York region, with 10 qualifying tournaments in Buffalo, Penfield, Spencerport, Corning, Auburn, Olean, Fairport, Rochester, Syracuse and Mount Morris.