Lobby gets an upgrade at Medina Memorial Hospital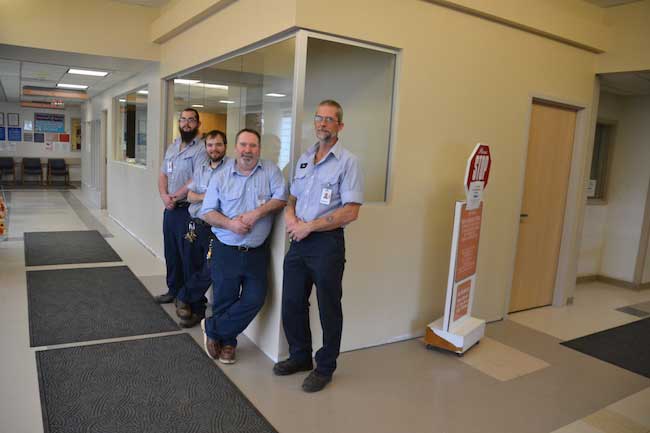 MEDINA – The lobby at Medina Memorial Hospital is getting its first overhaul since the early 1990s.
The front desk is now enclosed and has been moved down the hall to be closer to a new entrance near the emergency room.
Some of the hospital's maintenance staff is pictured by the lobby, including from right to left: Doug Fuller, maintenance mechanic; Tim Bisher, maintenance mechanic; Joe Barnes, maintenance helper; and Tyler Fuller, maintenance helper. Jim Buckman, not pictured, is head of the group.
The hospital's maintenance crew put up the new wall with framing, drywall, steel studs and electrical.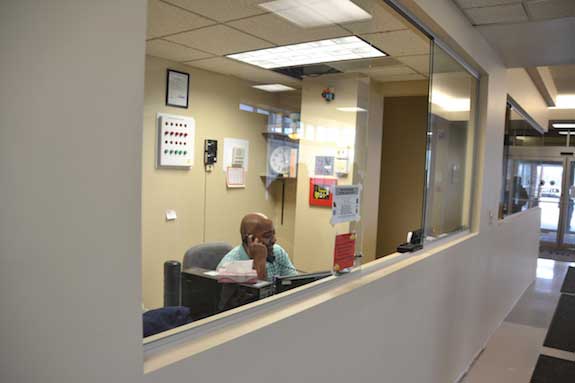 Anthony Drisdom, supervisor of registration and also a financial counselor, takes a call at the switchboard. Drisdom used to have an office away from the lobby, but now he is upfront to meet with patients in his role as a financial counselor.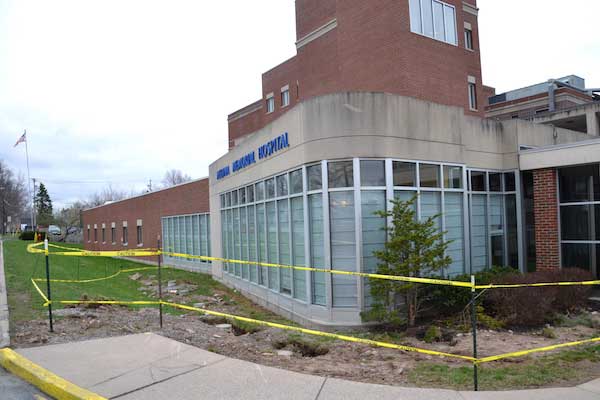 The hospital received a $272,000 grant for the lobby renovations, which are ongoing.
Additional work includes the new entrance, which will be at the left side of the taped off area. The current entrance will remain open during the day, but will be closed at night with patients using the new entrance by the ER. Paul Lamparelli of Cheektowaga is the contractor for that project.
Takeform Architectural Graphics will be adding graphics and signage.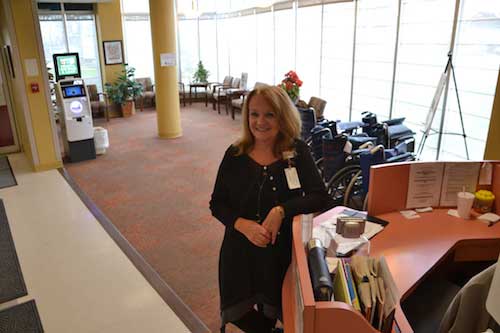 Cindy Perry, director of Outreach, Education and Marketing for Community Partners for Orleans Community Health, stands in the lobby, where the hospital will remove the carpet and replace it with tiled flooring. The lobby will also be getting new countertops.
The changes in the lobby will improve security, streamline the registration process, and create a more positive and calming experience for ER patients, Perry said.