Little library in style of lighthouse added to Point Breeze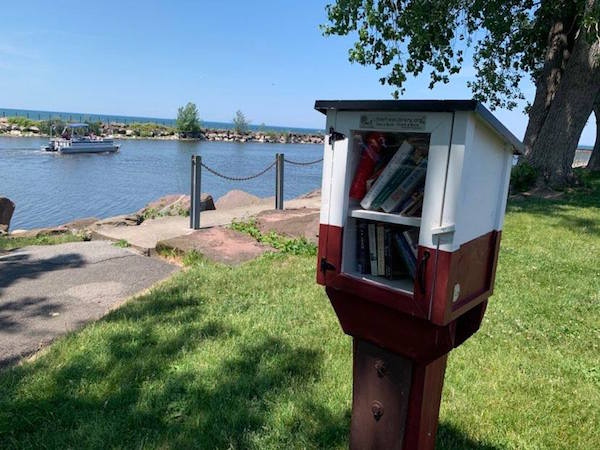 Photos by Tom Rivers
POINT BREEEZE – The Oak Orchard Neighborhood Association last month installed a Little Free Library at Point Breeze. These are spots where people are welcome to give and take books.
The group considered putting the little library at the Orleans County Marine Park, but decided to have it at Point Breeze which has more visitors.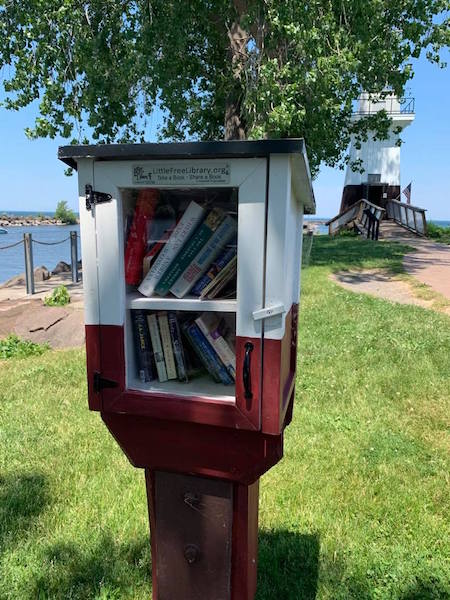 The little library was painted by OONA President Chris Manaseri in a similar style as the Oak Orchard Lighthouse. JoAnne Camann pushed to have a Little Free Library at Point Breeze. OONA used an existing post for a sign that had weathered and been removed.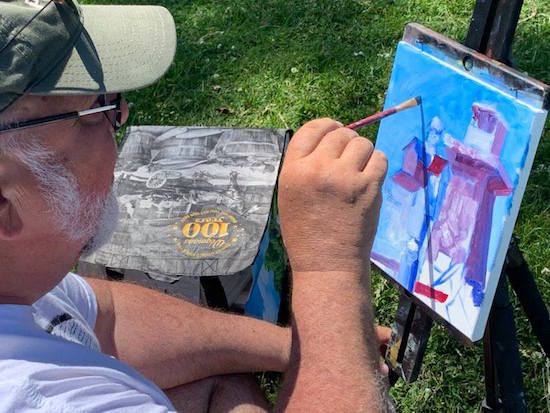 Manaseri, a retired English teacher and school superintendent, also volunteers as a docent at the Oak Orchard Lighthouse Museum. On Sunday, when he wasn't chatting with people checking out the lighthouse, he worked on an oil painting of the site, including a birdhouse to the left of the lighthouse.
The Museum has docents at the lighthouse on Friday evenings, Saturdays and Sundays.
The lighthouse was constructed in 2010, after $200,000 was raised from the community. The state also provided assistance with the project.
The 35-foot lighthouse is a replica to one that toppled in 1916 after a storm. The Oak Orchard Lighthouse has become an iconic symbol for Orleans County and the Point. It is often featured on the cover of the county's tourism guide.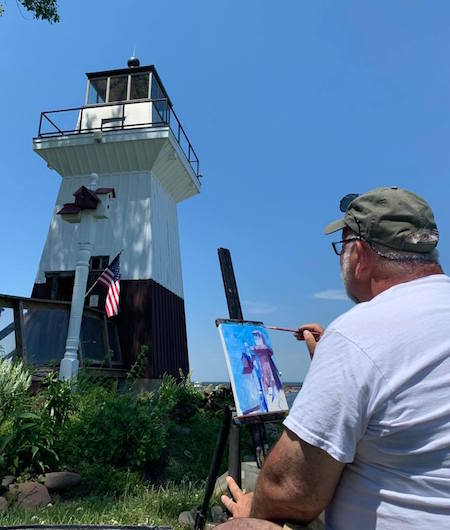 Manaseri painted in the plein air style, where artists paint outdoors.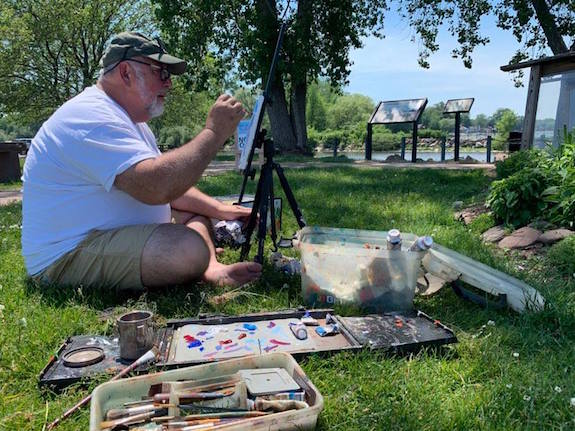 Manaseri said he enjoys getting to know people at the Point. But when there is a lull, he likes to grab his paintbrush and work on a painting.
"I don't like to sit still," he said.