Little Leapers Childcare Center celebrates 20 years in Albion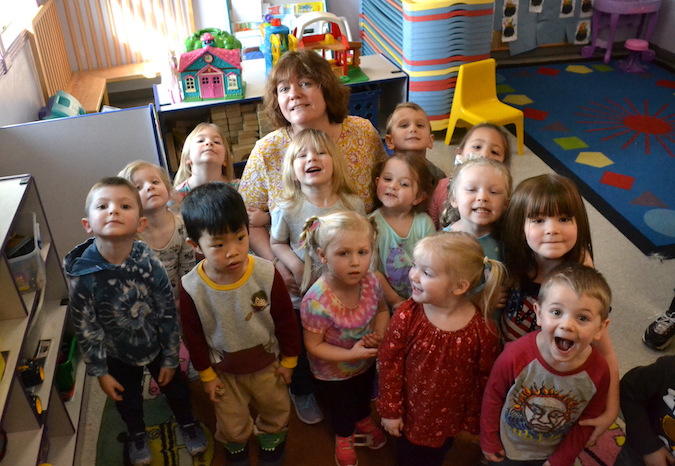 Photos by Tom Rivers
ALBION – Christine Robinson is pictured with some of the kids at Little Leapers Childcare Center, which celebrated its 20thanniversary today.
Robinson secured her state license for the center on March 18, 2002. Back then the site was on Hamilton Street near the railroad tracks. Then it moved to East State Street near the Elks' Lodge.
Robinson moved into the former Tiny Shoes location at the corner of Allen Road and Hamilton Street in 2011.
"The kids make you feel like a superstar," Robinson said. "If you walk in, they're grabbig you and hugging you."
The kids are so excited to see Robinson and the employees if they are out in community, even if it's years past when they were at Little Leapers.
The childcare center has room for 70 children. There is currently a waiting list. The site opens at 5 a.m. and closes at 6 p.m., Monday through Friday.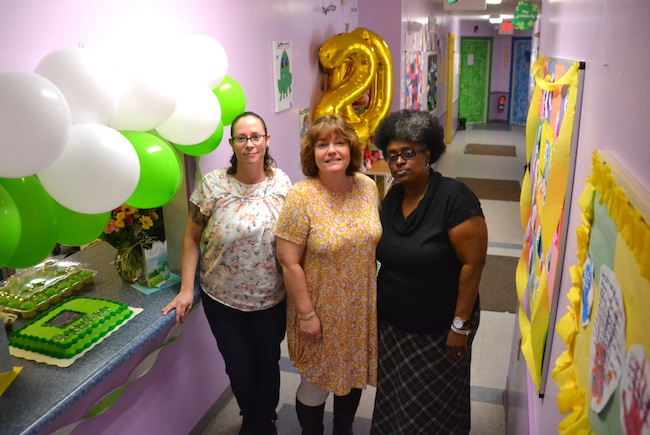 Christine Robinson, owner of Little Leapers, is pictured with two long-time employees, Jamie Hickman (left) and Ethel Taylor (right).
Little Leapers has 18 employees and serves children ages 6 weeks to 12 years old.
Little Leapers follows a curriculum with kids being read to, learning sign language and vocabulary, and good manners are emphasized.
At Little Leapers, the motto is: "where your child leaps ahead."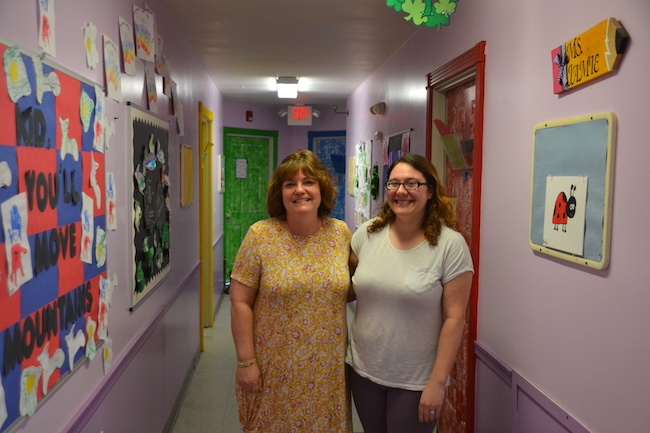 Christine Robinson works with her daughter Kourtni Mietlicki, who is the teacher in the one-year-old infant room.
Mietlicki said her mother does a great job managing the pressures of running the business.
"She can stay calm in any situation," Mietlicki said. "She can figure out any type of issue, whether with a staff member, a kid or a parent."