Little Free Library added next to Holy Family Parish in Albion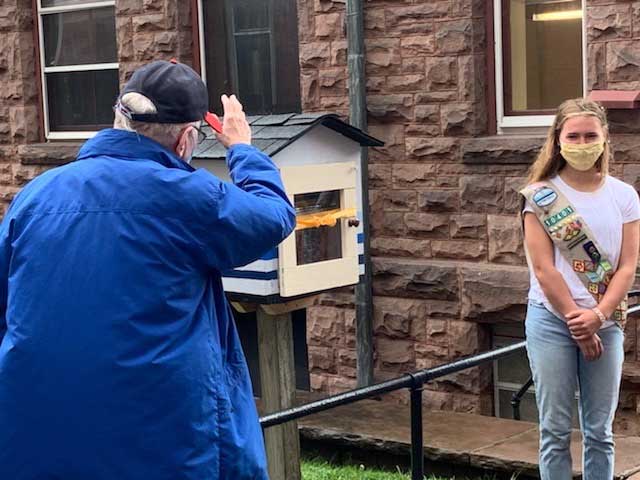 Photos courtesy of Constance Duggan
ALBION – Father Richard Csizmar, pastor of Holy Family Parish in Albion, blesses the Little Free Library constructed and donated to the parish by Rachel Duggan for her Girl Scout Gold Award.
The library is located on the grounds of St. Joseph's church between the rectory and the church on West Park Street.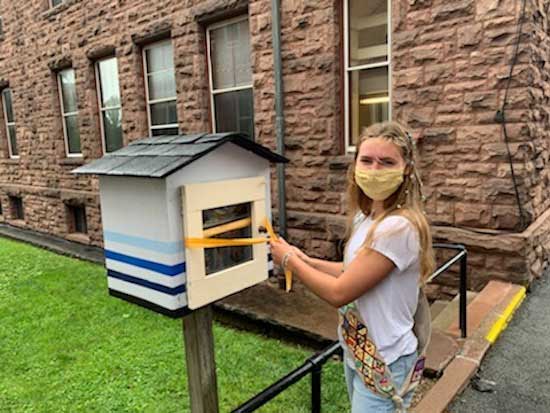 Rachel, 17, will start her senior year at Christian Brothers Academy in Syracuse. She spends her summers in the Albion area. She has been a Girl Scout for 12 years and is a member of Troop 10401 of NYPENN Pathways.
The Gold Award is the highest award given in Girl Scouting. Rachel built the library, took up donations for the books through a community newsletter and purchased a plaque that will locate the library on the internet through Littlefreelibrary.org. Take a book leave a book for all ages.
Rachel's family ties to Albion go back to her great grandfather, born in Albion and baptized at St. Josephs in 1904. Her great-great-grandfather immigrated from Ireland to Albion in 1893. She has been a summer resident in Orleans County all her life.