Little Blue Heron makes rare visit to Orleans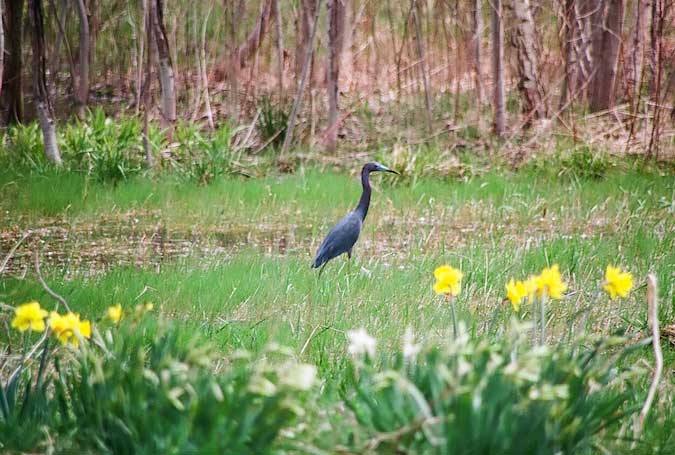 Photos courtesy of Chris Chester
KENT – What appears to be a Little Blue Heron is pictured at the end of Bills Road in Kent on May 2. Chris Chester took this photo and the one below of what he is certain is a Little Blue Heron, which breeds in the Gulf states and is not often seen this far north.
"By contrast we see Great Blue Herons here (over Marsh Creek) every day," Chester said. "The bird spent the day on a low area of our property that was under about a foot of water. It left around dusk and has not returned."
He e-mailed the Cornell Lab of Ornithology back in early May with hopes the group could confirm the identification, but has yet to hear back from Cornell.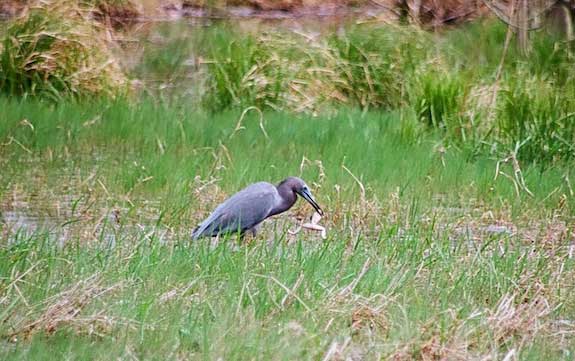 Chester watched the heron catch large frogs. For more on the Little Blue Heron, click here.