Lions in Lyndonville ready for today's eyeglass pop-up clinic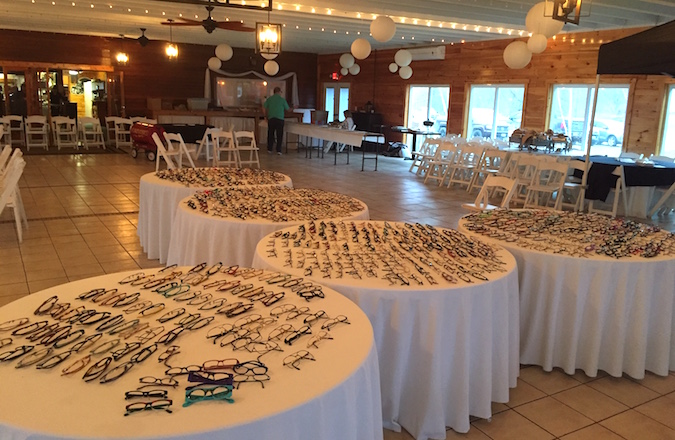 Photo courtesy of Darren Wilson
LYNDONVILLE – The Lyndonville Lions Club are ready for today's pop-up eye clinic from 10 a.m. to 4 p.m. at the White Birch Golf Club, 1515 North Lyndonville Rd.
The clinic is open to everyone in Orleans County and surrounding areas. Free prescription eyeglasses – both lenses and frames – are available and no appointment is needed.
The clinic will be staffed by a team of state-licensed doctors of ophthalmology and optometry who will determine the correct prescription glasses for each individual. The clinic is available for everyone ages 5 and older. Those under 18 will require the presence of a parent or guardian.
After testing, the eyeglass lenses will be sent out for grinding and insertion into the chosen eyeglass frames. When the glasses are ready, people will be contacted by a Lyndonville Lions Club member that they are ready to be picked up.