Lions Clubs do eye screenings for Lyndonville students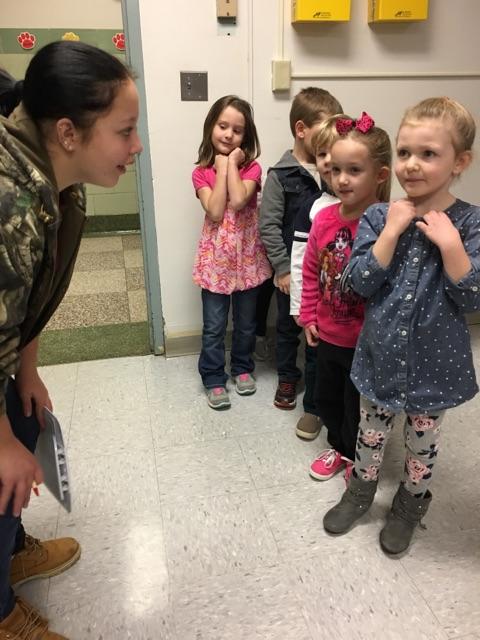 Provided photos, Lyndonville Lions Club
LYNDONVILLE – Leah Gerety (pictured at left), a member of the newly formed Lyndonville Leo Club, helps elementary students line up for eye exams at the school.
Members of the Lyndonville and Medina Lions Clubs worked together on Nov. 29 to do complete vision screenings for 75 students in grades K-8 in the Lyndonville Central School District.
Lyndonville Lions Lynne Johnson and Bruce Schmidt, along with Medina Lions Jim Hancock and Christine Thompson, examined the eyes of the children in the Lyndonville school nurse's office.
The students were escorted to and from the eye exams by Lyndonville Leo Club members Leah Gerety, Hunter Fuller, Tyler Coyle, Dustin Solomon, Tamara Huzair, Sawyer Wilson, Chris Clark, Shantel Benedict, Faith Chaffee, Allyson Deslatte and Savannah Poler. The Leo Club includes high schoolers who do community service projects.
Results of eye exams with specific findings were sent home with the students along with a letter encouraging a full eye exam.  The Lyndonville Lion's Club will assist families, as needed, with the full eye exams and/or with securing glasses if necessary.