Lions Club does vision screenings for Lyndonville students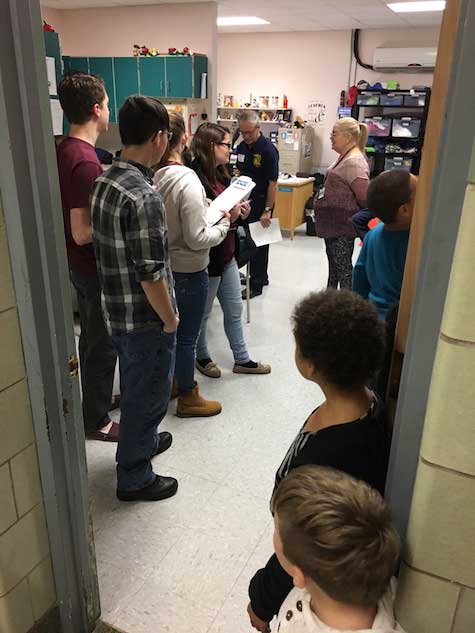 Provided photos
LYNDONVILLE – The Lyndonville Lions Club worked together with the Medina Lions Club and the Lyndonville Leo Club last Thursday to screen the vision of 104 Lyndonville Central School District students in grades PK-6.
There were 10 students found to have vision issues who will be recommended for further follow up with their family eye doctors. Letters will be sent to the parents of those children requiring follow up.
The Lyndonville Lions Club is willing to assist families with the follow up process should that be necessary. This is the second year in a row that the Lions have screened the students in Lyndonville. The Lions Club hopes to make it an annual event with the continued help of the school district Leo Club, which includes high school students.