Linwood, Ingersoll intersection now 4-way stop in Albion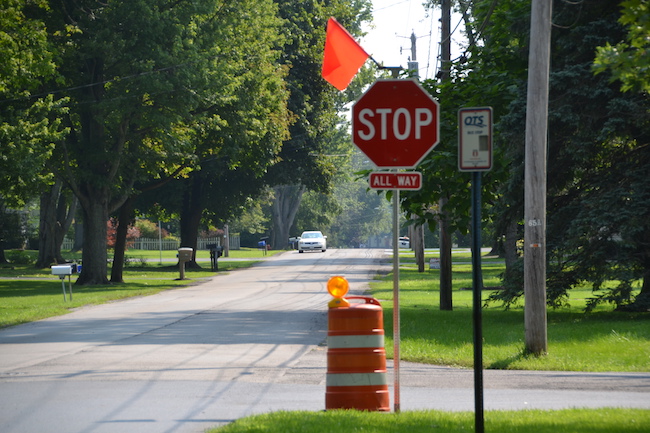 Photo by Tom Rivers
ALBION – Stop signs are up on Linwood Avenue at the intersection with Ingersoll Street in Albion, making it a 4-way stop.
The Village Board in late February voted to add the stop signs after some residents in that neighborhood had complaints that traffic is too fast in that area, making it dangerous to people on bikes and for drivers trying to get out of their driveways.
Mayor Eileen Banker said the new 4-way stop should slow down traffic. There was previously a stop sign going north-south at the intersection. Now they have been added for east-west at the intersection north of the Erie Canal on the east side of the village.