Lightning lit up the sky last night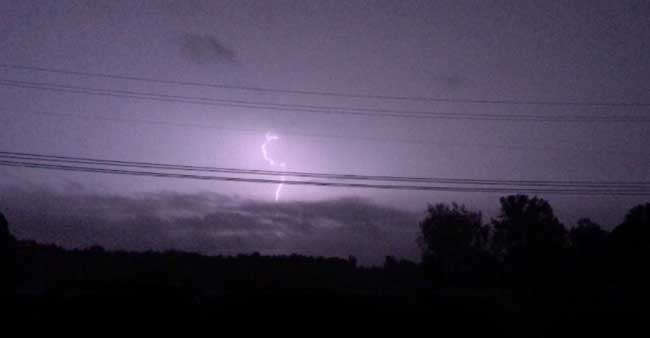 Samantha Burch sent in this photo of the lightning last night around 11:15, looking south from 31.
"There were lightning bolts that went all the way across the sky from east to west but it started raining so hard that my camera couldn't focus through it," she said.
It has continued to rain this morning. The temperature will take a big drop today from 71 to 47 tonight, the National Weather Service in Buffalo said.