Light on top of Fancher clock starts small fire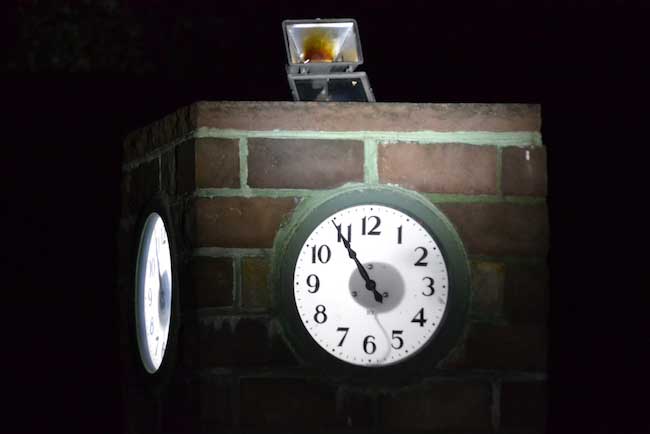 Photo by Tom Rivers
FANCHER – The clock at the Fancher Curve on Route 31 briefly was on fire tonight. The light on top of the clock is used to illumine the American flag at night. That light also attracts a big collection of bugs.
There were so many bugs on the light that the bugs were fried by the light, causing a small fire on top of the clock, said Fran Gaylord, a deputy fire coordinator for the county and a past Holley fire chief.
Firefighters were dispatched to the scene at 10:43 p.m. with reports the town clock was on fire. Gaylord said a firefighter climbed up and removed the bulb, which stopped the fire. Once a new bulb is put in, the light should be working again, Gaylord said.
The clock in Fancher is a World War II memorial to 10 soldiers from the Fancher area who were killed in the war.